April 16, 2011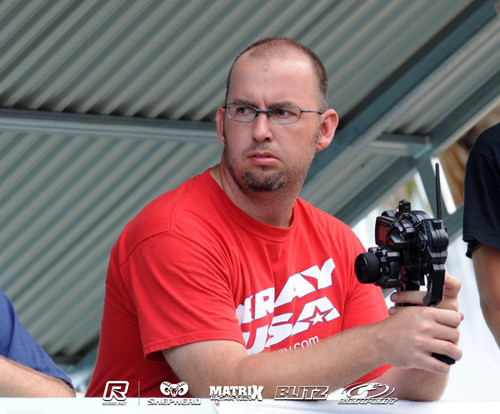 Today was lower finals day with the biggest casualty being 2009 World Championship runner-up Mike Swauger.  Driving Xray's new RX8 chassis the Ameican ace had a difficult qualifying ending up in the 1/16th final but easily won the 20 minute encounter from team-mate Martin Hudy to progress to the final race of the day and one step away from making it through to the big day.  Feeling his clutch was starting to go Swauger planned to change it for the 1/8 final but technical inspection held his car too long leaving him just 8-minutes to get ready for his bump up.  Without time to change the clutch Swauger took the start but he lasted only two laps before the clutch expired.  One of the pre-event favourites Swauger said he had finally found a good set-up and it was very disappointing to go out in this way.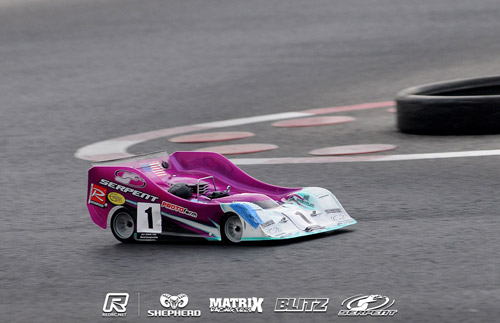 While Swauger will play not further part the host Nation did manage to get three more drivers through to the final day of this 2011 IFMAR 1:8 Onroad World Championship.  Team Serpent's Scott Kimbrow cruised to victory in the first of the 1/8 finals ahead of fellow 966 driver and Japanese National Champion Masao Tanaka. Despite receiving a Stop & Go penalty for an incident with British driver Tim Wood, 18-year-old Mugen driver Tsuyoshi Baba finished third to secure his place in the final 36.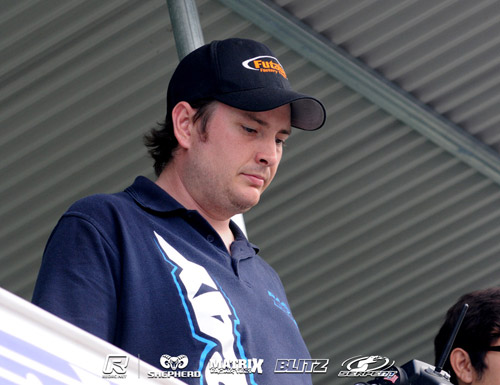 Deciding the final 3 drivers to bump up the 1/8 Odd Main produced a close race between US 1:10 Onroad Champion Paul Lemieux and Capricorn driver DJ Apolaro.  In the end the factory Xray driver took the win by 1 second with fellow Xray driver Jernej Vuga taking his OS powered example to third. Unfortunately for the former European Champion his fuel tank, which he said was the same one he has run all through qualifying, failed post race technical inspection this time round.  With the Slovenian excluded from the results this gave 24-year-old Thai Mugen driver Charlee Phutiyotin the final spot on the grid for tomorrow's 1/4 Odd Final.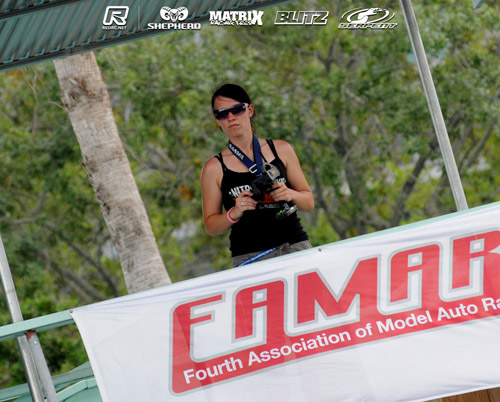 Other drivers who saw their World Championship come to end for at least another 2 years were 2007 Top Qualifier Massimo Fantini and the only female competitor Sabrina Lechner.  So 36 drivers remain in with a chance of becoming the 18th 1:8 Onroad World Champion including 9-time champion Lamberto Collari.  Supported by Shepherd, Matrix, Blitz and Serpent, our coverage continues in the morning with a round up of the 1/4 finals when we will see if the Italian legend can recover from a poor qualification and stay in the hunt for his 10th World title.
View our event image gallery here.
---