Pack close gap to Volker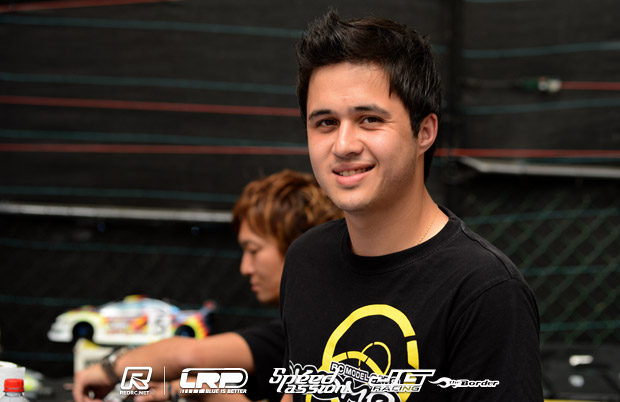 In the fourth & final round of free practice early pace setter Ronald Volker once again set the fastest lap, the Team Yokomo driver's huge FP3 advantage was much reduced with 3 drivers managing to post a 16 second lap. Posting a fastest lap that was slightly slower than that set in the morning run it was team-mate Naoto Matsukura who was second fastest with defending Champion Marc Rheinard third just ahead of Tamiya team-mate Viktor Wilck.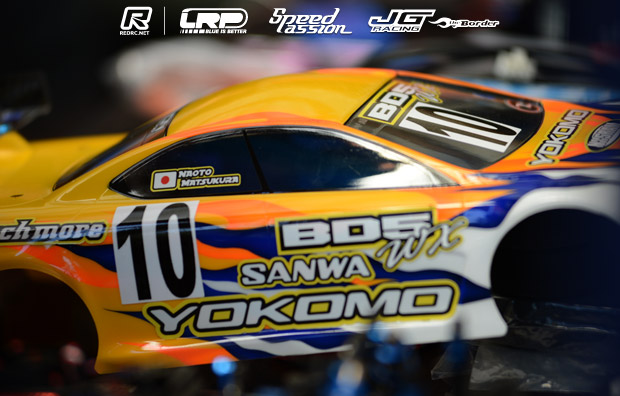 Trying two different BD5 chassis', Matsukura said both cars where a little loose but of the two the chassis he used pre-event testing felt slightly better than the fresh car built for the event.  Happy to run his first 16 second lap the 1:12 World Champion will make a small set-up change for the opening controlled practice to try improve the balance.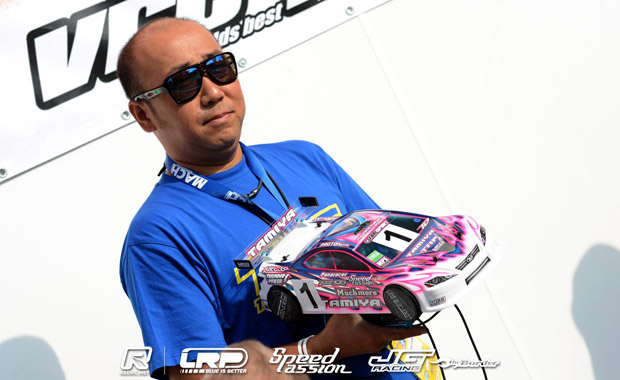 Running his pre-event test car in FP4, like Matsukura, Rheinard found the car to be better.  Rebuilt by his Tamiya mechanic Kiyo Suzuki before the event, he said it felt better but very different and he needs a little more time to adjust his driving to suit.  Much happier with his pace now, he said he is looking forward to the first controlled practice when all drivers will run just one car adding that it will be interesting to see how Volker fares over the 5-minutes as while his Yokomo is very fast in the early part of the run it is at the expense of pace later on.  Wilck said a change to the set-up of his Thunder Power motor made for a better package and he will go into CP1 with the car as is.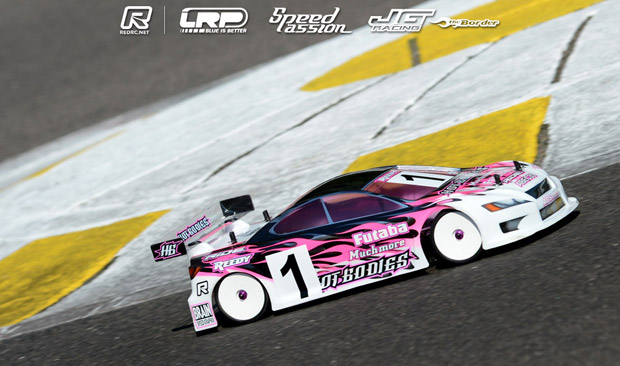 Posting a 17.019 lap, the fifth fastest of the run, former World Champion Atsushi Hara was very happy with how his factory HB is now running.  The Japanese ace, who has an ETS win at the MACH to his credit, had problems with a power drop off in yesterday's practice runs.  The problem was eventually sourced to the motor but with a new Reedy motor in his car today which features new types of magnets, Hara said the power, even with practice batteries, is good for 5-minutes and with fresh batteries for qualifying he believes he should be able to find at least 1/10th of a second due to the extra 'punch'.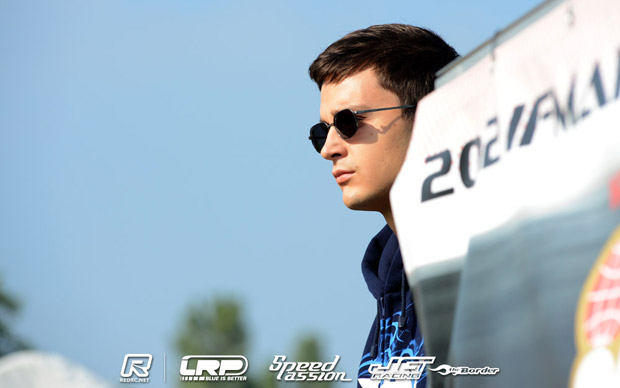 Sixth fastest just 6/1000th behind Hara was Team Xray's Alexander Hagberg.  The Swede had a couple of crashes but said his T3, which features lower shock towers and shorter shocks, was better after he switched to a longer camber link.  Having more pace in the opening laps the Snowbirds Champion said it started to push near the end of the 5-minutes and maybe he needs to go back a little with his camber adjustment.
View complete live results here.
View our event gallery here.
Categories - Electric, Events, International, On Road, Racing