September 21, 2012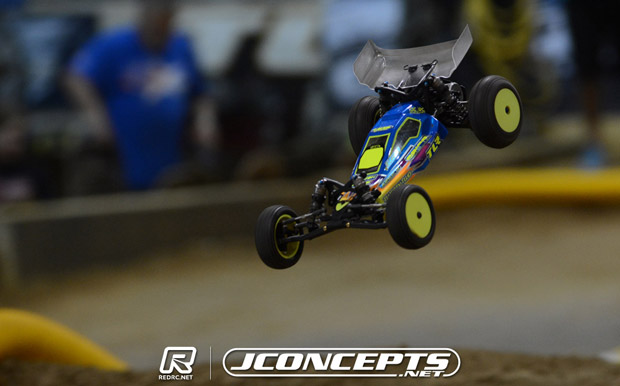 Dustin Evans got his first JConcepts Clash appearance off to the perfect start as he TQ'd the opening round of 2WD Buggy qualifying this morning at the Flowood Indoor RC Park in Mississippi.  The Team Losi Racing driver took his Orion powered TLR22 around the large indoor clay track in a time of 13/5:13.153 to top defending champion Ryan Maifield by over three second with TLR team-mate JR Mitch claiming third for the round.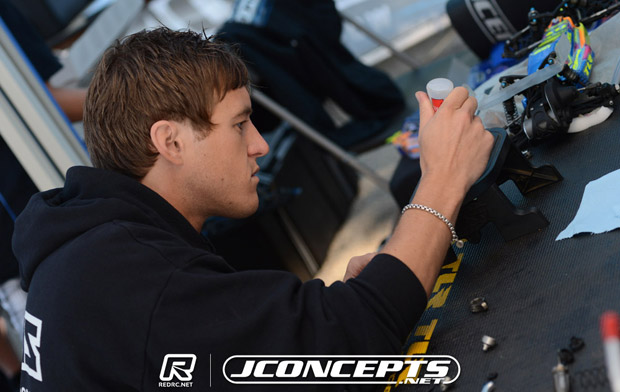 Evans said he 'didn't drive super hard' in his first qualifier but was forced to push a little harder than planned when Mitch started to close in on him early in the 5-minute run. Using JConcepts Blue V1 Bar Codes all round on his buggy, the 2011 US National Champion said the track didn't feel as good as yesterday's practice, something he put down to the cooler morning temperatures.  Expecting the track to be better for Q2, he said he will not make any changes to either his set-up or choice of tyres.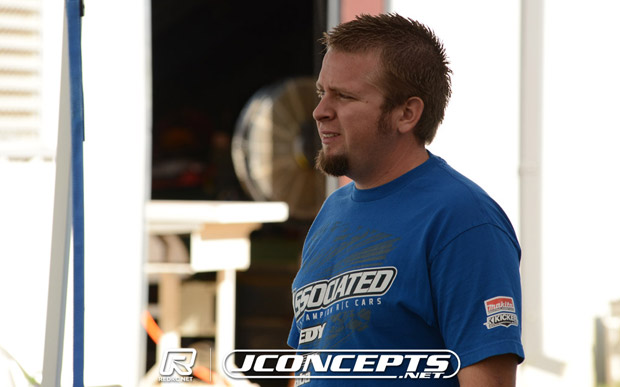 Associated's Maifield who was running JConcepts blue compound V2 Bar Codes on his Reedy powered B4.1, which features production versions of AE new big bore shock, said his buggy felt a little loose.  Not entirely sure if it was down to the track he plans to add a washer to the rear camber link as well as switching to V1 Bar Codes which he said will treat with motor spray.
'Pretty happy' was how Mitch summed up his run to the third fastest time.  Selecting JConcepts green compound 3Ds tyres for the rear of his TLR22 and blue Barcodes for the front in anticipation of the morning track conditions he said they worked well.  Admitting to making a few little mistakes but 'nothing major' last year's runner up said his buggy was good and just 4/10th of Maifield he said its very close in terms of pace.  Planning to go to Bar Codes all round for Q2 he will leave the set-up as is and instead try to run a cleaner round.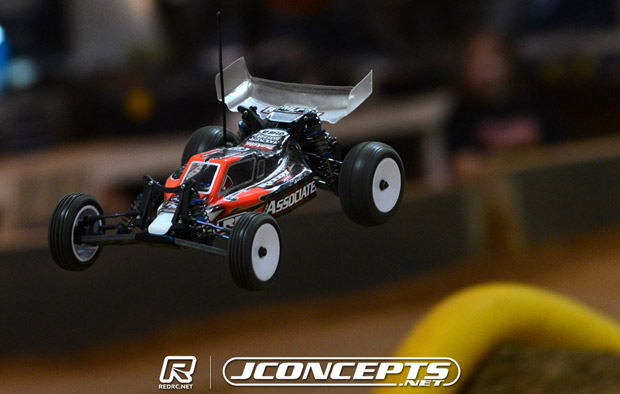 Associated team manager Brent Thielke took his Associated B4.1 to the fourth fastest feeling his tyre prep could have been a little better.  Easy to drive he too will using motor spray on his tyres for Q2.  Asked about the new big bores shocks that all the AE team drivers are running here at the Clash, Theilke said they are the final production versions of the shock which they have been developing for the past 2 years.  Starting to ship to their distributors and set to be available in shops in the coming weeks he said they are easily the nicest and easiest shocks he has ever worked with in all his years of racing.  Running them in all his 1:10 cars this weekend, Thielke used them to good effect in 2WD Truck as he TQ'd the opening round ahead of team-driver Tanner Denney who in turn used them to TQ 4WD Buggy ahead of Max Flurer.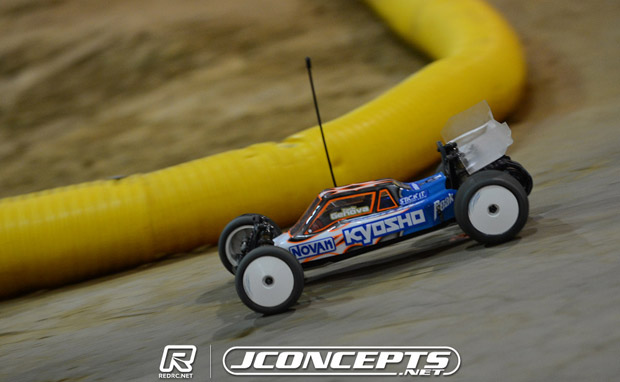 Setting the fifth fastest time in 2WD Buggy was new Kyosho signing Zack Genova. Running his Novak powered RB6, the 15-year-old said it felt really good although he lost a little time with traffic which he felt cost him a place.  Running Proline Square Fuzzy M4 on the rear and Ribbed on the front he plans to stick with the same combo and set-up for Q2 and just focus on his driving.  Behind Genova, whose father Larry is a leading body painter with Maifield among the drivers running his creations, it was event organiser & JConcepts boss Jason Ruona who completed the Top 6 for what is building up to be the main battle at 6th running of the Clash.
View our event image gallery here.
---