October 8, 2012
Team Associated's Steven Harston has made it four wins from four races in the JConcepts Indoor National Series today as he cruised to victory in 4WD Mod Buggy at the Fall Indoor Nationals at the RC Excitement track in Massachusetts.   Starting from pole position on the first start of the race Hartson parked his Reedy powered Associated causing chaos to break loose in the chasing park leading race announcer Timothy Stuessy to call a restart of the race.  At the second time of asking the Californian, who has already secured the overall title in for the 2012 series, made a blistering start from where he was able to check out and take control of the 8-minute race.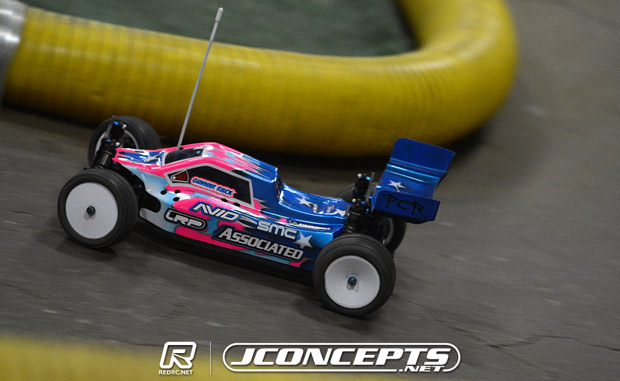 While Hartson checked out up front the big battle of the race was between Gunnar Rieck and last year's runner up Mike Gay. Keeping the onlookers entertainment as the two B44.1 buggies raced side by side but a lunge at the triple by Gay in the final moments of the race went wrong giving a very relieved Rieck the runners up spot.  Despite putting his buggy on its roof Gay recovered to finish 3rd with 3-seconds to spare over Alex Kosciuszekto to claim the final step on the podium.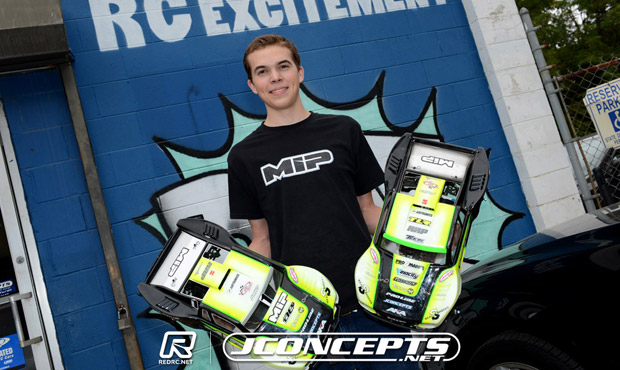 In 4WD Short Course Matthew Olson managed to lead from start to finish reversing the result of the previous round in the JConcepts series when Hartson took the win.  Hartson looked like he might give Olson's MIP a good run for its money but on his fourth lap he got it wrong coming on to the main straight his SC10 4X4 got hooked up on the pipping.  This gave the Top Qualifier enough of a break for him to settle himself and getting into the rhythm which saw him dominate yesterday's qualifying action.  Having mixed it with Harston for second, 14-year-old Damian Lamy eventually crossed the line to complete the podium from 7th on the grid.
4WD Mod Buggy A-Main Result
1. (1) Steven Hartson – Associated – 33/8:11.402
2. (4) Gunnar Rieck – Associated – 32/8:07.402
3. (3) Mike Gay – Associated – 32/8:09.575
4. (2) Alex Kosciuszek – Associated – 32/8:12.679
5. (6) Christian Toic – Associated – 31/8:03.402
6. (5) Andrew Castellini – Associated – 31/8:10.426
7. (11)Rob Betts – Kyosho – 30/8:07.152
8. (7) Jason Ruona – Associated – 29/7:50.692
9. (10)Mike Aliberti – X-Factory – 28/8:00.790
10.(9) Justin Lopes – Associated – 28/8:15.152
11.(8) Kyle Rhodes – Associated – 15/4:02.652
4WD Mod Short Course A-Main Result
1. (1) Matthew Olson – MIP – 31/8:13.087
2. (2) Steven Hartson – Associated – 30/8:08.924
3. (7) Damian Lang – Associated – 29/8:03.197
4. (4) Scott Furtado – 28/8:05.800
5. (3) John Cravotta – 28/8:07.479
6. (8) Carl Doran – 28/8:11.118
7. (6) Jim Edmonds – 28/8:12.702
8. (10)Liam Laurence – 27/8:04.752
9. (9) Chris Cristo – 26/8:14.040
10.(11)Ray Denny – 24/8:01.630
11.(5) Eustace Moore – 21/8:00.095
View our event photo gallery here.
---