JConcepts Indoor National Series touches down in Massachusetts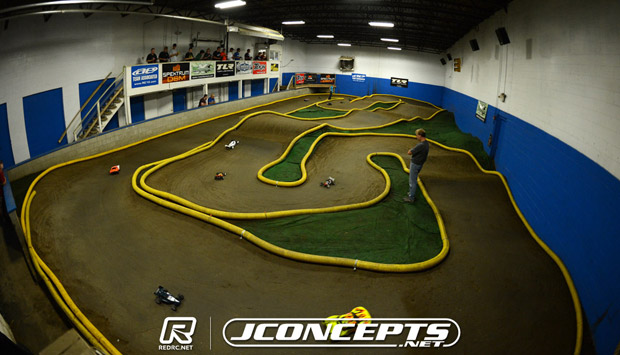 JConcepts' Indoor National Series today touched down in Massachusetts for the penultimate round on the 2012 calendar with RC Excitement in Fitchburg, which is about an hours drive north east of Boston, playing host to the electric offroad event. Known as the 'Fall Indoor Nationals' this is the fourth of five events that makes up the series which is now in its second season with an entry of around 300 racers expected to book in before tomorrow morning's opening qualifier.  Having already visited Missouri for the 'Winter', Texas for the 'Spring', California for the 'Summer' and set to culminate with the 'Finals' next month in JConcepts' home state of Florida, this is the 3rd time the well known tyre & body manufacturer has brought its events to Todd Anderson's RC Excitement track.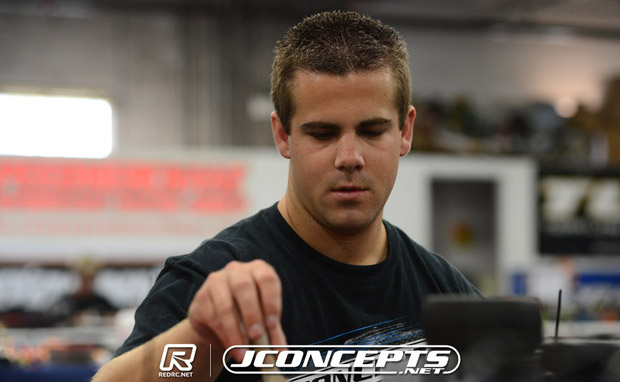 Heading the entry for the event will be factory Team Associated driver Steven Harston who has contested and won at all three previous rounds of the series, the 20-year-old having already bagged the overall title honours in 4WD Buggy a class in which he remains unbeaten this year. The 20-year-old from California missed this event last season but has previously raced at the venue when it held a JConcepts event prior to the creation of the Indoor National Series.  Describing the track as 'tight but fun' Harston said his biggest challenge this weekend is going to be in 2WD Buggy both in terms of getting his B4.1 'dialed in' and in terms of the competition with Team Losi Racing's Dustin Evans making his first appearance of 2012 in the series this weekend.  In addition to both buggy classes Harston will also contest 4WD Short Course.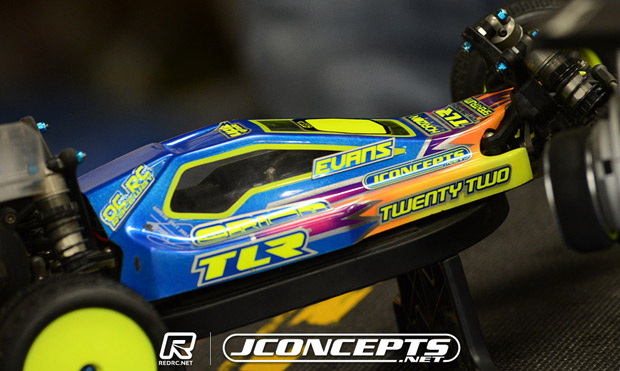 Evans, who took the win in 2WD Buggy, Truck and Short Course at this event last year when he made his only appearance in the 2011 series, says he is looking forward to the weekend as its a track he really likes as it requires 'tight precise driving' which he is how he likes to race.  Expecting a good battle with Harston in 2WD, the only class the duo will go head to head here, the 2011 Reedy Race Champion said he expects local Boston racer Mike Wilder and Pennsylvania's Mike Gay to be knocking on the door with JConcepts boss Jason Ruona also one to keep an eye on.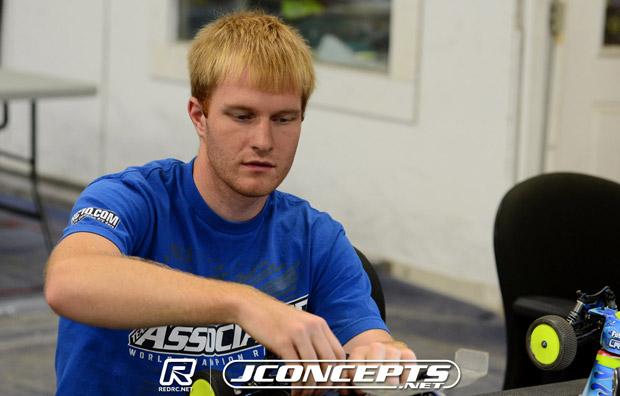 Driving for Team Associated Mike Gay was Top Qualifier in 4WD Buggy last year but in the final had to settle for second in the final behind AE team manger Brent Thielke.  The 23-year-old said the RC Excitement track, which is bigger than what he is used to racing on back home, has a nice flowing layout and his aim is to mix it with both Harston and Evans.  Describing his B44.1 as dialed he said his focus for today's practice is to work on his 2WD Buggy set-up.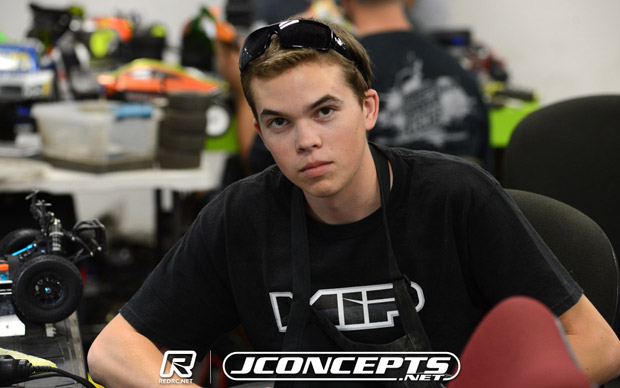 In 4WD Short Course JConcepts Clash Champion Matt Olson will be looking to further add to the list of successes for his MIP truck.  This is the 21-year-old's second outing in the series this year having contested the third round at A-main Hobbies' track in California where he battled it out with Harston for the win.  Losing out to the Associated driver he said he hopes he can reverse the result this weekend. Also competing in 2WD Short Course Stock class with an Associated SC10, Olson is testing a number of new soon to be released MIP parts on the truck.  Designed to reduce drag and aimed specifically for use in stock racing he is running aluminium drive shafts with replaceable pins made of a delrin material, aluminium out drive cups and an aluminium top shaft.
Today's schedule at the Fall Indoor Nationals is open practice per class with the serious business set to start in the morning with the first of three rounds of qualifying, the best two of which will determine the grids for Sunday's finals.
View our event photo gallery here.