October 7, 2012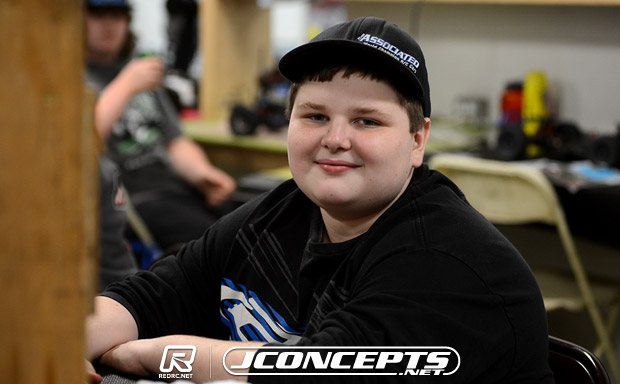 13-year-old Alex Kosciuszek has TQ'd the final round of qualifying at the JConcepts 'Fall Indoor Nationals', the young up & coming talent setting a run of 20/5:05.038 to top the time sheets ahead of Jason Ruona and last year's Top Qualifier Mike Gay.  Fastest in Q1 & Q2, it was a bad round for Steven Hartson however in 4WD Short Course the factory Associated driver managed to pull off his first TQ ahead of Matt Olson who took both of yesterday's qualifiers.
Kosciuszek was very happy with his third qualifier saying he is getting more and more confident with his Associated B44.1 every run. Leaving his set-up the same as he used in yesterday evening's Q2 to set the fourth fastest time, he said he will continue to run the buggy as is, adding that he 'feels good' going into the final of what is going to be the biggest race of his early & promising racing career.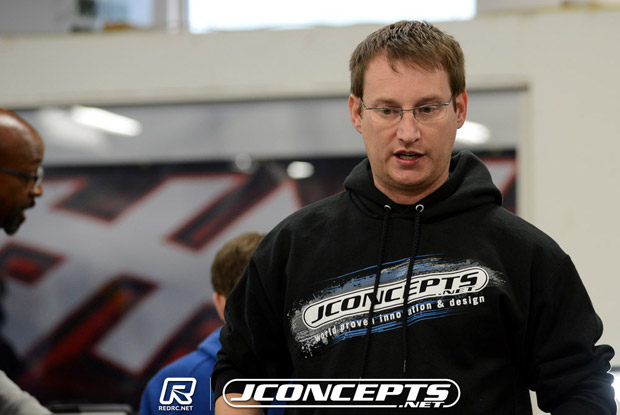 'Best the car has been by a mile' was how Ruona summed up his Q3 run.  The JConcepts boss and organiser of the National Indoor Series, of which this is the penultimate round, was on a TQ run until two mistakes dropped him behind Kosciuszek.  Reducing the power of his LRP speedo further for Q3, he said his B44.1 felt good and he is going to run it exactly as it is for this evening's 8-minute Main including running the exact same set of blue Bar Codes which have already done three runs on the RC Excitement track.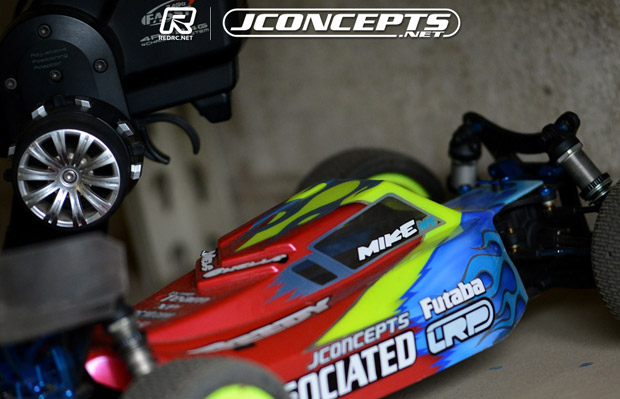 After struggling with his B44.1 in Q2, Mike Gay ran a 'whole different car' in the final qualifier allowing him to set the third fastest time.  Switching to a closed cell front insert, running a shorter wheel base and changing from 'flipped' steering to the regular configuration he said he had much better control of the buggy through the corners.  Runner-up last year in the final behind Associated team manager Brent Thielke, Gay said following the changes he is now feeling a lot more confident about this year's final than he was last night.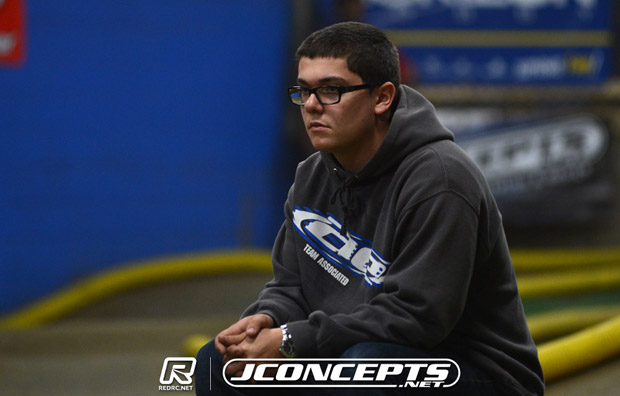 Third fastest in Q2 Andrew Castellini could only able to post the 7th fastest time this morning but the 18-year-old will be one to watch in the final as he had very good pace highlighted by his 14.677 lap which was the fastest lap for the round.  Describing his Associated as 'awesome' he said just two mistakes cost him a decent 5-minute time.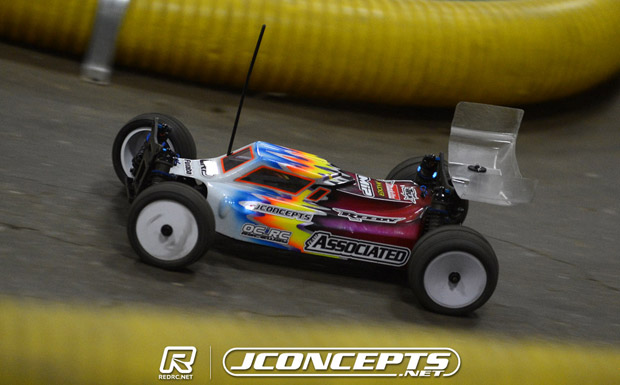 Elsewhere in the top heat of 4WD Buggy both Hartson and Gunnar Rieck had problems with traffic, the pair at one stage getting tangled together.  Hartson, who will start the main from pole, said having run green compound tyres on his 4WD Short Course truck making it the best its been all weekend, he opted to go for the same choice on his B44.1 but it did not have the same positive effect, instead making the buggy loose. For the Main he will revert to blue Bar Codes.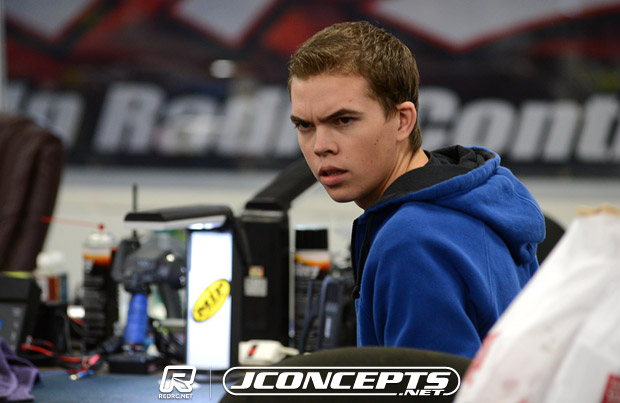 Having dominated the opening two qualifiers in 4WD Short Course, lapping the entire field in Q2, Matt Olson struggled with today's colder conditions and was no match for Hartson.  Running blue JConcepts Pressure Points, the Clash Champion said overall his MIP truck was to stiff and it didn't settle making it hard to drive.  Planning to switch to softer green compound tyres and a softer suspension set-up he said it looks like he now has a fight on his hands with Hartson for the final.  On the pair's previous Indoor National Series encounter at Round 3 held at the A-main Hobbies' track in California it was the factory Associated driver that came out on top.
4WD Mod Buggy A-Main Grid
1. Steven Hartson – Associated
2. Alex Kosciuszek – Associated
3. Mike Gay – Associated
4. Gunnar Rieck – Associated
5. Andrew Castellini – Associated
6. Christian Toic – Associated
7. Jason Ruona – Associated
8. Kyle Rhodes – Associated
9. Justin Lopes – Associated
10.Mike Aliberti – X-Factory
View our event photo gallery here.
---