November 17, 2012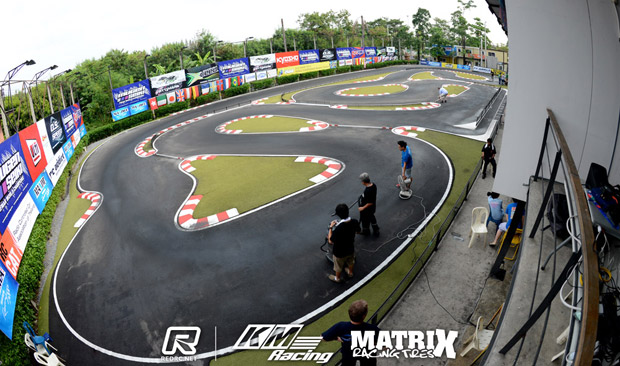 The eighth & final day of the 2012 1:10 Nitro Touring Car World Championships has been reached in Bangkok, Thailand, with the 1/8 Finals getting the big day's action underway.  Overnight rain meant, despite great efforts of the RC Addict staff in drying the track, conditions for the first 5 minutes of the 20-minute encounter were very tricky with most of the cars struggling for traction.  Having bumped up from yesterday's 1/16 B final it was the No.8 starting Xray of Giuseppe D'Angelo who would go on to take the win ahead of fellow Italian & 2008 World Championship Top 4 direct qualifier Francesco Tironi.  The winner of the Pre Worlds Warm-up race, Tironi started from pole but struggled with his Capricorn early in the race before progressing back towards the front.  Benefiting from the misfortune of Tanit K and European Electric Touring Car Champion Ronald Volker who both suffered flame outs while in contention to bump it, Serpent driver Yuya Sahashi took third to bump up to the 1/4 Finals.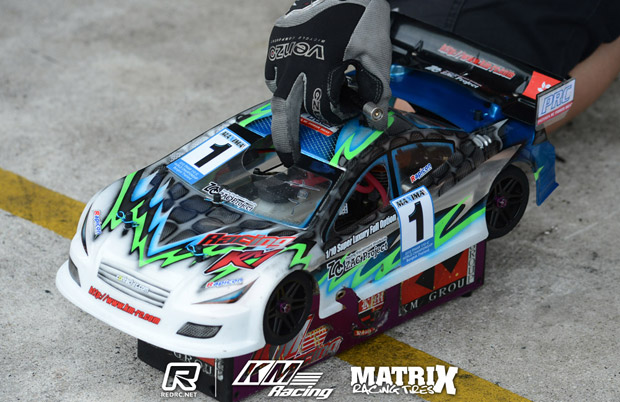 In the 1/8 A Final, Hong Kong driver Cheung Hang Hung took the win from pole position ahead of 2010 Finalist Takumi Matsuda from Japan and yesterday's 1/16 B final winner Rico Krober.  The same race saw the demise of 2008 World Champion Daniele Ielasi who started & finished 6th after the tyres on his Shepherd got chuncked in an incident with another car.  With Ielasi out this means just one former champion of the class remains in the event with Keisuke Fukuda due up later on today in the second of the Semi finals.
View the complete event results here.
View our event image gallery here.
---