December 5, 2012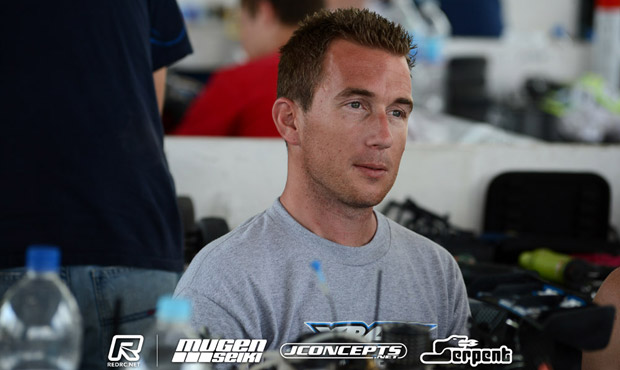 The fourth round of qualifying threw up a surprise with Xray driver Josh Wheeler setting the pace ahead of the Kyosho of A-Main Hobbies team driver Dylan Rodriguez with Jared Tebo third fastest.  Running in the 5th group of 12 which was the opening group of Q3 & 4, Wheeler benefited from the timing of his run with the second of today's runs really taking a toll on the track.  The former World Championship Finalist admitted he got lucky with track conditions but said having followed in the same direction with his set-up as Xray team-mate Martin Bayer his OS powered XB9 worked really well for the run.  Running medium compound AKA iBeam tyres he said other than going for a longer rear arm he will leave everything else as is for the final run of the day.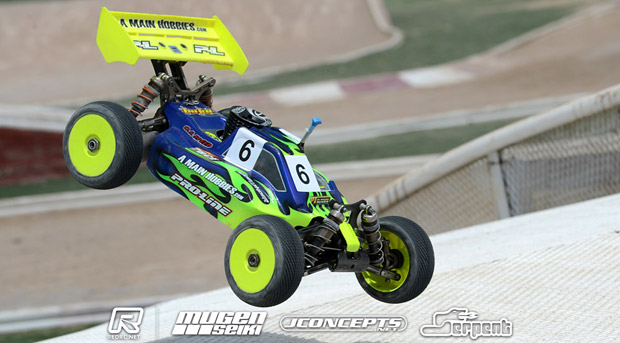 18-year-old Rodriguez said changes to his MP9 including adding more caster improved the buggy but overall it was a change of his driving style that made the biggest change.  Running Proline Blockade tyres the American said they gave him a very consistent buggy.  Planning to run the buggy the same for Q5 he said he will only make a few small adjustments to keep up with the increasingly bumpy track conditions.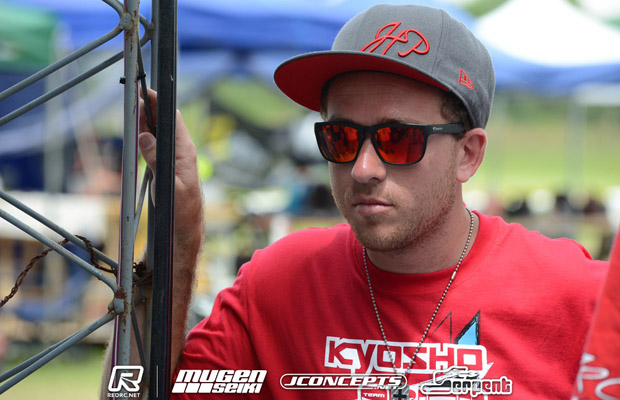 Behind the two surprise names at the top of the timing sheets, Tebo was best of the title favourites followed by Yannick Aigoin who laid down the fastest time in the Top heat where track conditions lead the majority of drivers to require marshaling.  Ty Tessmann who had a difficult run said the track 'completely blew out' for Q4 and said the key to the rest of qualifying is going to be staying on your wheels rather than trying to be 'super fast'.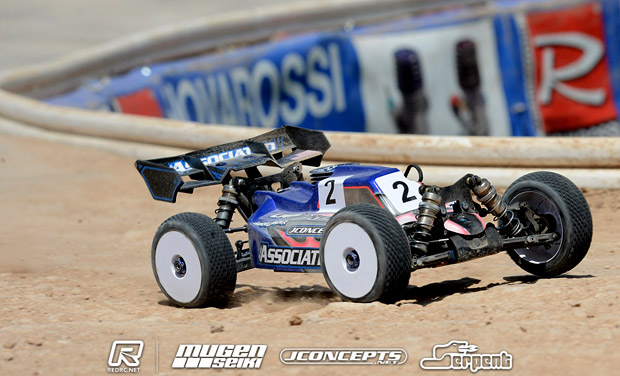 Just .065 behind his Associated team-mate, Ryan Maifield took fifth for the round despite loosing 8 seconds due to some very poor standards of marshaling.  The same marshall cost Q3 top qualifier Elliot Boots dearly and left him 7th behind Kyosho team-mate Jerome Aigoin.  A coming together with Tessmann which saw both buggies end up on their roofs on the concrete step, Warm-up Race Top Qualifier David Ronnefalk set the 8th fastest time.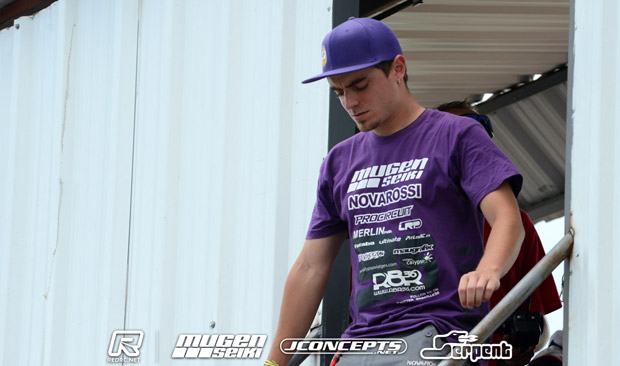 Q1 pace setter Robert Batlle made a wrong last minute tyre choice for Q4 and eventually decided to pit during the run to change to the Procircuit Marathon & Sweet Shot combo he was originally planning to use.  The Warm-up race winner said he will stick with these on his Mugen MBX7 for the penultimate qualifier.
Qualifying Round 4 – Top 12
1. Josh Wheeler – Xray/OS Speed – 13/10:14.317
2. Dylan Rodriguez – Kyosho/OS Speed – 13/10:15.559
3. Jared Tebo – Kyosho/Orion – 13/10:15.771
4. Yannick Aigoin – Associated/nVision – 13/10:16.073
5. Ryan Maifield – Associated/LRP – 13/10:16.138
6. Jerome Aigoin – Kyosho/Novarossi – 13/10:16.906
7. Elliot Boots – Kyosho/Novarossi – 13/10:18.263
8. David Ronnefalk – Kyosho/Orion – 13/10:19.290
9. Davide Tortorici – Mugen/Bliss – 13/10:19.847
10.Renato Tradardi Jr – Associated/Novarossi – 13/10:19.709
11.Taylor Peterson – Mugen/Alpha – 13/10:20.139
12.Travis Amezcua – Xray/Novarossi – 13/10:21.793
View our event image gallery here.
---