January 6, 2017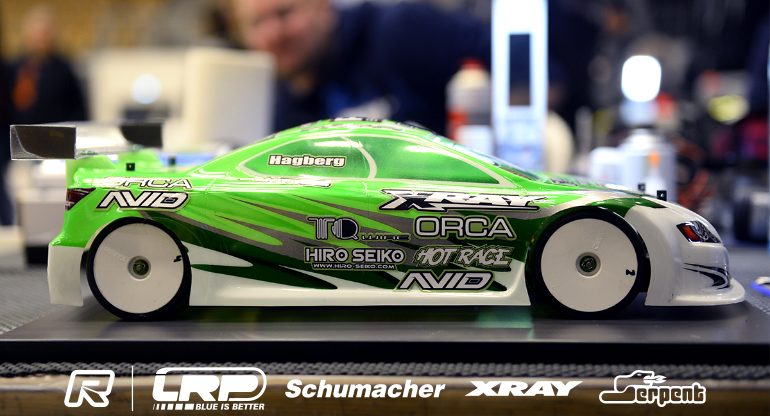 Chassis – Xray T4 '17
Motor – ORCA RT 4.5T
ESC – ORCA VX3
Batteries – ORCA 6300mAh
Tires – LRP (handout)
Radio/Servo – Sanwa
Bodyshell – Protoform LTC-R
Remarks – Xray factory driver Alexander Hagberg is running the '17 version of the Slovakian made T4 here at the DHI Cup in Odense. His car features an aluminium chassis, an aluminium steering system and low friction belts. The Swede's T4 is also equipped with Hiro Seiko titanium and aluminium screws and Avid bearings. The wing of choice on his LTC-R body is the hard version of the Protoform wing.
Image Gallery

---