April 29, 2017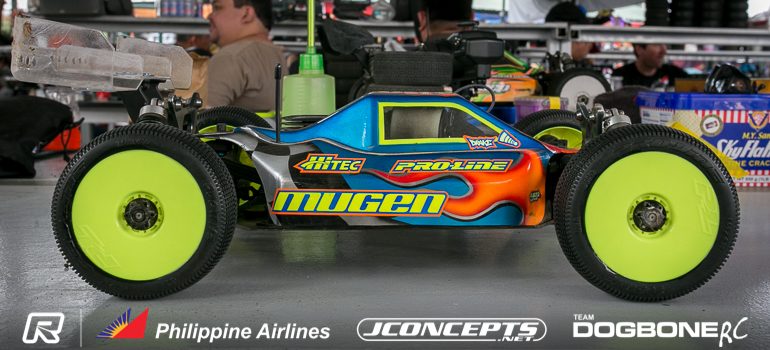 Chassis – Mugen MBX-7R
Engine – OS Speed B2101
Tyres – Pro-Line X2 Fugitives
Fuel – Flashpoint Fuel 30%
Radio/Servos – Hitec Lynx 4S / Hitec HSB-9370TH
Body – Pro-Line Predator
Remarks – Making his 3rd appearance to the Philippine Masters, Mugen's Adam Drake is one of the original professional drivers to race the PM. Drake's MBX-7R has a few minor modifications like the Flashpoint brass pistons and newly designed engine mount. Also following the trend of upping shock oils and diff oils, Drake commented that his car isn't much different from what he normally runs and has mostly been testing tires, running a different set every run on his buggy.
Image Gallery

---