April 29, 2017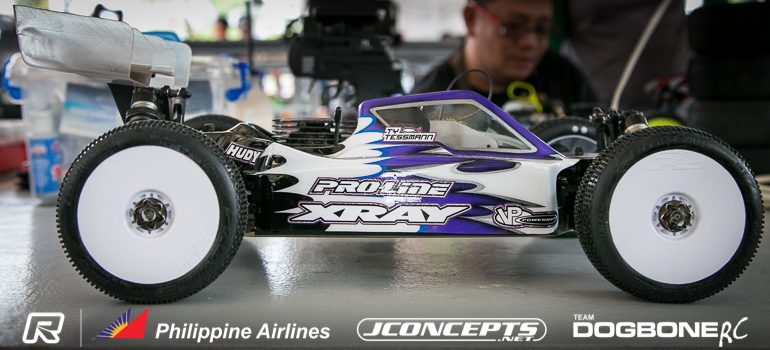 Chassis – Xray XB8 '17
Engine – OS Speed B2102
Tyres – Pro-Line Electro Shot silver compound
Fuel – VP Racing Fuel 25%
Radio/Servos – Sanwa M12s / MKS HBL599
Body – Xray
Remarks – Making his first trip to the Philippines, Xray's Ty Tessmann's late arrival has put the former World Champion on the back foot, but he is starting to show great form and rival the pace. Having to go up in diff and shock oil, this hotter climate and high grip surface is all new to Tessman and his XB8 '17. The only modifications to his XB8 '17 are the addition of Lunsford titanium screws throughout.

---