November 12, 2010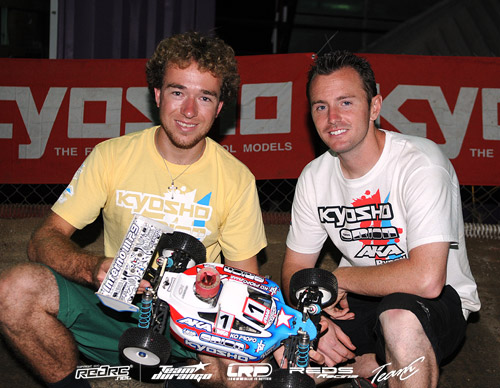 Qualifying for the 2010 IFMAR 1:8 Off Road World Championships is over with 16 drivers now able to relax some what having successfully completed the first stage of the event by qualifying directly for the Semi finals.  Having already wrapped up the honour of becoming Top Qualifier at these World Championship this morning in Q5, Kyosho's Jared Tebo topped off the perfect day with another fastest run in final qualifying.  Team Associated's Ryan Maifield, who needed to add a good result to his tally, took second in Q6 moving him right back up the order to fourth in the final qualification ranking.  The only other driver to TQ a round here in Pattaya, defending Champion Atsushi Hara was third fastest to move into second overall ahead of Adam Drake, who had his worst run of the event with 9th.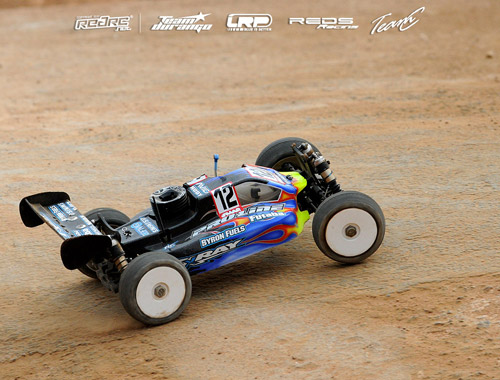 A rather uneventful final qualifier the biggest losers were Losi's Matt Castellano and Xray's Teemu Leino who were pushed out of the Top 16 by Maifield and Josh Wheeler.  28th after Q5, Wheeler saved the best for last as he took his Xray around in the 4th fastest time to secure the final direct qualification spot just behind Joern Neumann who gives LRP's S8-BXR evo buggy the honour of being best placed of the many new manufacturers making their World Championship debut here.   In terms of nationalities, qualifying endorses the United States status as the powerhouse of 1:8 Off Road with 9 of the 16 drivers being American.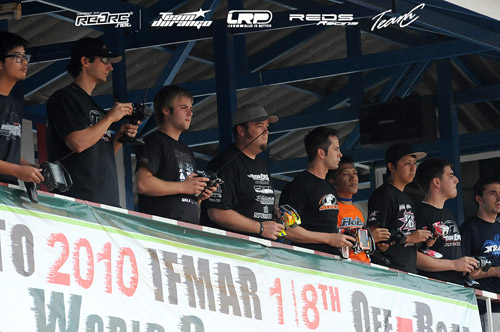 Finalists at the last World Championships Robert Batlle, Jesse Robbers, Travis Amezcua and Taylor James didn't make the first cut.  Batlle, Robbers and Amezcua will line-up in the 1/4 Finals while James has set himself a mammoth task needing to survive four finals if he wants to again be in the World's most important buggy race having qualified down in the 1/16th final which means he races tomorrow.
A rest day for the top 48 drivers, tomorrow's schedule will see up to and including the 1/16th final being run from which eight drivers will progress to the big day.
Final Qualification Ranking – Top 16
(Best 4 of 6 rounds Counted)
1. Jared TEBO (USA) – Kyosho/Orion – 737
2. Atsushi HARA (JPN) – Hot Bodies/OS – 730
3. Adam DRAKE (USA) – Losi/Novarossi – 726
4. Ryan MAIFIELD (USA) – AE/Reedy – 726
5. Billy FISCHER (USA) – Losi/Novarossi – 716
6. Cody KING (USA) – Kyosho/Orion – 715
7. Renaud SAVOYA (FRA) – Mugen/RB – 715
8. Ryan CAVALIERI (USA) – AE/Orion – 710
9. Miguel MATIAS (POR) – Losi/RB – 695
10.Mike Truhe (USA) – Losi/Orion – 694
11.Tyler TESSMANN (CAN) – Hot Bodies/OS – 692
12.Darren BLOOMFIELD (UK) – Losi/NR – 689
13.Yannick AIGOIN (FRA) – Losi/NR – 689
14.Jeremy KORTZ (USA) – Hobao/Werks – 687
15.Joern Neumann (DE) – LRP/LRP – 680
16.Joshua WHEELER (USA) – Xray/OS – 680
View the official event results here.
View the event photo gallery here.
---