July 7, 2009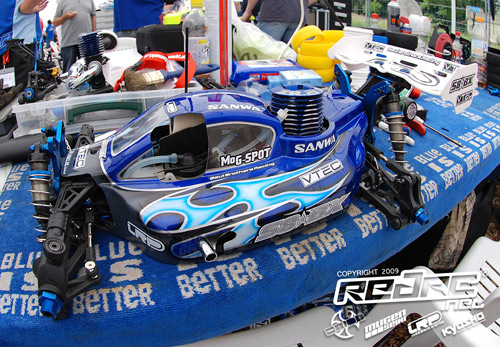 Wandering around the pit area we came across a number of new items on show starting with this modified LRP S8 BX. Spotted immediately is the new shape bodyshell that mounts the cockpit further forward for better airflow around the engine and rear wing and gives more space around the airfilter. This body will be released soon, but the car also features a number of new prototype parts that the LRP team are testing.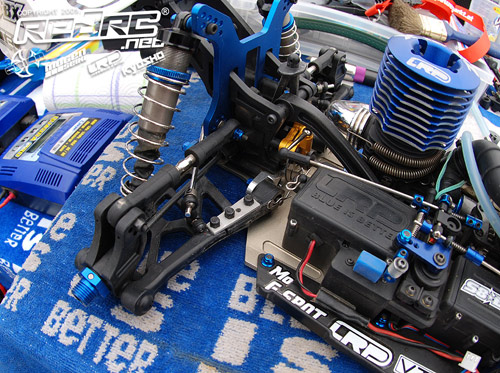 The biggest change being the new rear lower wishbones that, combined with the new lower bracket, gives the car less active caster than the standard kit version. The car also sports a new braking system that they are trying out, which has a larger brake piston for better braking. Finally they have mounted the RX battery to the outside front of the car for a change to the overall chassis balance. Track time will show whether these changes will have a positive effect on the car's handling around this track.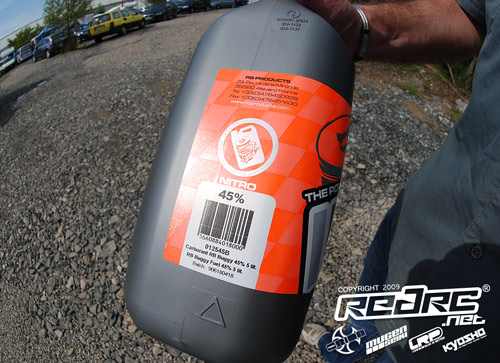 Other new items include the previously mentioned Tourex X500 tires, which have been specially designed for this track and will take to the track for the first time later today. For team drivers only, RB Products have their new 45% nitro mix here and will be running it with a view to releasing the blend in the near future. More new products later.
View our event image gallery here.
---