November 13, 2017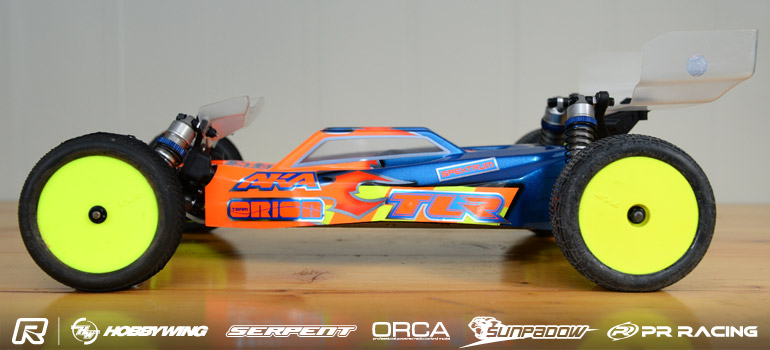 Chassis – TLR 22 4.0
Motor – Orion VST2 LW 6.5T
ESC – Orion HMX
Battery – Orion 3800mAh
Radio/Servos – Spektrum
Body – Kit Body
Tyres R/F – Sweep (Handout) / AKA Vektor
Remarks – Dakotah Phend is running the latest 4.0 version of the TLR22 with a number of new parts, one of which is a new steering system. Featuring a new Ackermann plate as well as new arms on the steering knuckles, the new parts help make the car smoother in the corners and allow it to carry more speed. Working to get a good balance between smooth and fast, the US driver has also switched to stiffer arms to help the car land better. Another new part on the car is the fan mount which is mounted directly to the updated left side skid plate and allows the fan to be placed to the rear side of the motor with a single screw.
Image gallery

---