August 15, 2008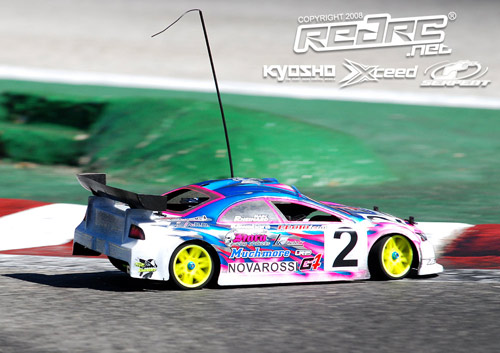 Marc Rheinard has just had his first onroad nitro final and the former Electric World Champion will get to go again after finishing second in the 1/16 Final B. The German who is driving a Novarossi powered Team Magic G4 WC set the fastest lap of the race and pulled out a great overtaking manouerve on Thomas Desmaries on the very last lap and hopes he can continue to bump up and make it through to tomorrow. Up front Helge Johannessen took the win and now progresses to the 1/8 Final B.
Unfortunately for Barry Baker his roll came to an end in the 1/32 Final A when he ran out of fuel. The American had to switch to 5 minute stops instead of four after an earlier incident as he tried to make back time but unfortuntely he couldn't go the distance. Making is race debut for Team Magic here in Portugal, Baker said that he really enjoyed his hour and 20 minutes of driving today and if he had had the Max engine he was running today earlier in the event he wouldn't have been racing today but tomorrow. Baker was really appreciative of the help he got today from fellow US racer Josh Cyrul who he said did a great job pitting for him. Victor Pelaez who started from pole took the win in the Final from Carlos Barros and Walti Beat.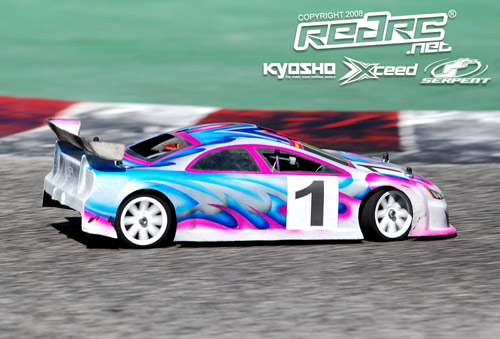 In the 1/16 Final A, Pelaez again drove another great race to take the victory and keep himself in the competition. Israel Solis Gomez and Mario Spiniello completed the top 3 to progress to the 1/8 Final A. Two casualities from the final were top Austrian racer Daniel Tomaschko and leading British Championship contender Mark Gilliland who stripped a gear while holding third.
View our image gallery here.
---