April 12, 2011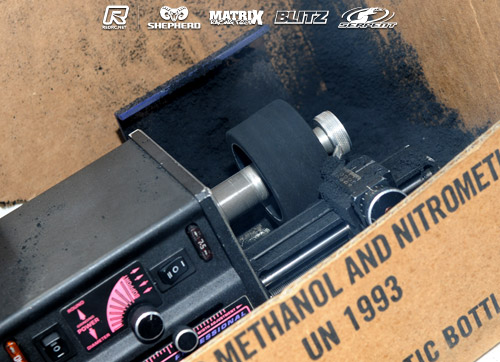 The opening day of qualifying has been cancelled at the 1:8 Onroad World Championship with drivers now set to get an extra practice run this evening as a new procedure is adapted for the morning when the first of the reduced 4 rounds of qualifying will finally get underway.  With the paddock having been turned into a series of meeting areas this morning following protests over the handling of the tyre additive issue that is overshadowing the 18th running of the World Championship, IFMAR has made the decision that a controlled tyre prep area will be introduced for the remainder of the event.
Under the new ruling all drivers will have to true a fresh set of tyres under supervision of officials who will then hold the tyres in a numbered bag.  Ahead of each drivers heat the driver must then present their car with no tyres and no fuel to the warm-up area where their tyres will be returned to them for that round of qualifying.
The decision has received a very mixed reaction with the European drivers represented by EFRA welcoming it with a round of applause but in the American pit area the debate continues between drivers and ROAR Officials.  A full statement on how the new procedure will be implemented is to be issued by IFMAR.
This evenings extra practice round start with the running of Group 1 to 6 and then 13 back to 7.
---