Green fastest in Q2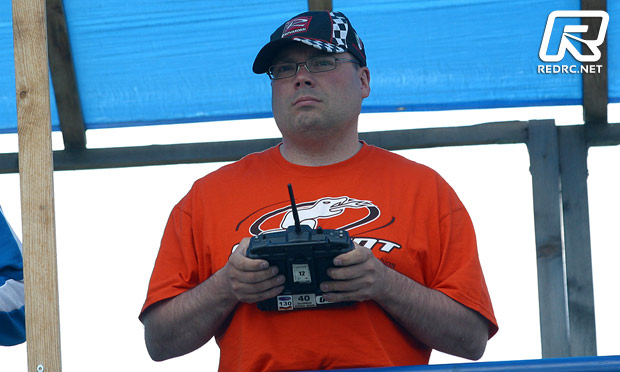 Making his international race debut with Serpent's new 747, British ace Mark Green has moved into the provisional TQ spot at the European Nitro Challenge after bettering Eric Dankel's Q1 time around the Hockenheimring track with Shepherd's Daniele Ielasi also jumping ahead of the German who retired after chunking a tyre on his Capricorn. In 1:8 there was no change in the top 5 despite both provisional TQ holder Robert Pietsch and 3rd placed Alberto Picco going out early after flipping their Mugens.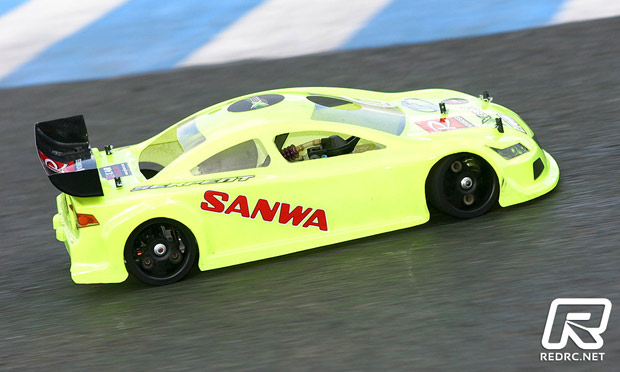 Pipping Ielasi by 4/100th of a second to set the fastest time for the Touring Car class, Green was happy with the result but on his way off the rostrum apologised to the car's designer Michael Salven for what he said were too many small driver errors. Having suffered with his car being stuck in first gear in Q1, Green joked that having use of second gear was a big help but added that they now really have a good 'ball park' set-up which felt really good to drive and he feels there is still room for improvement. Planning to try different roll centre positions in the third & final qualifier the former British Champion said the 747 also appears to be very light on tyres.
Ielasi was another who said his car was perfect but the person in control was not. The former World Champion said he had three bad laps and during his fuel stop his mechanic lost grip of the fuel tank lid costing him further time. Describing tyre wear as 'extreme', the Italian will use Q3 to test tyres in preparation for tomorrow's 40-minute final – the Top 4 from qualifying going directly into the Main event with the rest of the grid having to come through from the semi finals.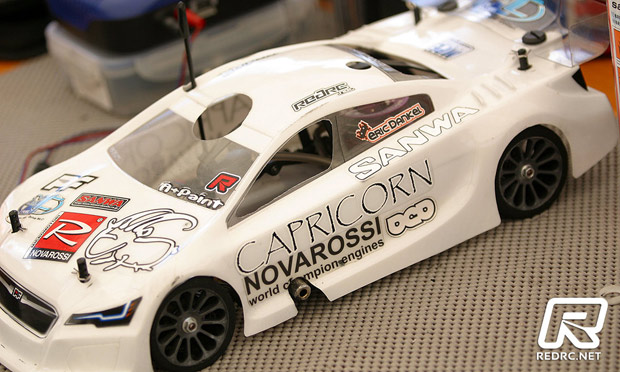 First & second after Q1 Dankel and Dirk Wischnewski both suffered with chunked tyres. After a mistake which caused the tyre damage Dankel decided to pull up as he knew he wouldn't be able to improve on his opening time. After chunking his tyre in the warm-up, Wischnewski tried to complete the heat but overshooting his pitman Robert Pietsch during his fuel stop his run finally came to an end when the rear diff broke in his Xray.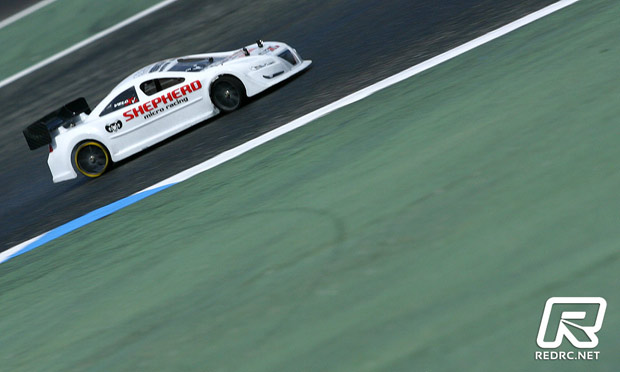 Setting the third fastest time in Q3 to move up to fifth position, Shepherd driver Patrick Nahr was very happy with his run having switched to a spool in the front of his Sonic engined Velox V10. The 20-year-old former Euro B Champion said the change gave the car more steering at the end of the straight and better traction out of the corners. Once again team boss Patrick Schafer, who took the win here last year, retired with problems as did Capricorn's Francesco Tironi, while Mikael Fransson's Serpent 747 ran out of fuel due to his Orcan engine being set to rich.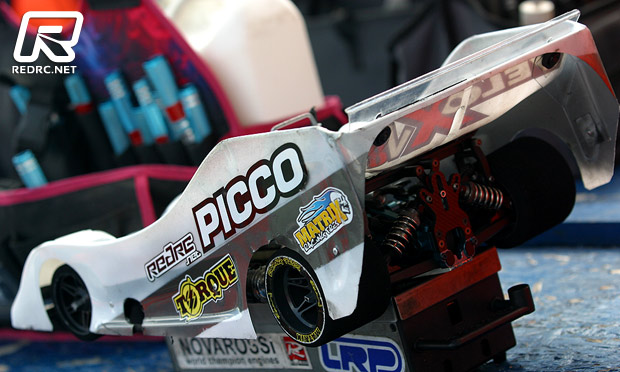 In 1:8 Team Shepherd's Oliver Mack was fastest from Serpent's Merlin Depta but the times had no effect on the leading order of the qualification ranking. Mack said during the run his Picco engine felt down on power which was later traced to a broken bearing in his clutch. Switching from Xceed to Matrix tyres on his 966, Depta was very happy with his run which while it didn't move him up the order was 4 seconds faster than his Q1 time.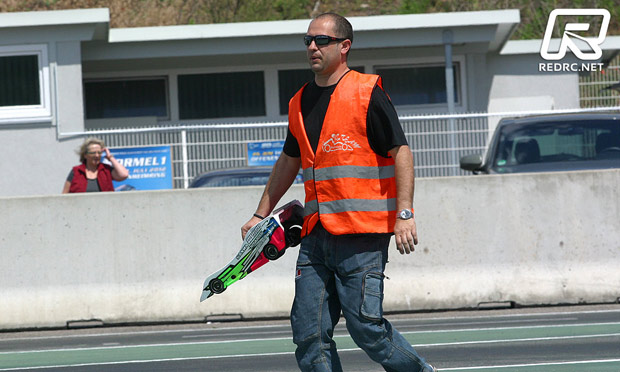 Catching a dot in the chicane that sent his MRX 5 airbourne, provisional TQ holder Pietsch decided not to rejoin. Also launching his car into the air but while on the racing line, a piece of debris the suspect for the backflip, Picco decided to call time on his run after the incident resulted in heavy contact with the tyre wall on the outside of the track. Elsewhere Michael Salven again failed to finish. Changing to a set-up he ran in practice that gave him lots of steering he said it had the opposite effect today and the lack of steering lead to a mistake that resulted in his upside down 966 flaming out when it was hit by another competitor.
1:8 Qualification after Round 2
1. Robert Pietsch – Mugen/Novarossi – 24/7:12.15 (1)
2. Oliver Mack – Shepherd/Picco – 23/7:00.19 (1)
3. Alberto Picco – Mugen/Picco – 23/7:05.00 (1)
4. Merlin Depta – Serpent/Novarossi – 23/7:06.90 (2)
5. Marco Muller – Shepherd/Max – 23/7:10.66 (1)
6. Nicolai Bahr – Mugen/OS – 23/7:10.91 (2)
7. Lars Hoppe – Shepherd/Novarossi – 23/7:11.32 (1)
8. Sabrina Lechner – Serpent/OS – 23/7:11.58 (1)
9. Thilo-Alexander Todtmann – Mugen/RB – 23/7:11.81 (2)
10.Tobias Hepp – Xray/Orcan – 23/7:15.10 (1)
1:10 Qualification after Round 2
1. Mark Green – Serpent/Novarossi – 21/7:09.29 (2)
2. Daniele Ielasi – Shepherd/Sonic – 21/7:09.80 (2)
3. Eric Dankel – Capricorn/Novarossi – 21/7:13.48 (1)
4. Dirk Wischnewski – Xray/Orcan – 21/7:14.07 (1)
5. Patrick Nahr – Shepherd/Sonic – 21/7:15.36 (2)
6. Mikael Fransson – Serpent/Orcan – 21/7:17.90 (1)
7. Dominic Greiner – Kyosho/Orion – 21/7:19.99 (1)
8. Patrick Gassauer – Shepherd/Sonic – 20/7:02.17 (2)
9. Rene Pupke – Serpent/Xceed – 20/7:02.35 (1)
10.Bernd Raush – Kyosho/Orion – 20/7:04.71 (2)
View our event image gallery here.
Categories - Events, Gas, International, On Road, Racing