November 17, 2012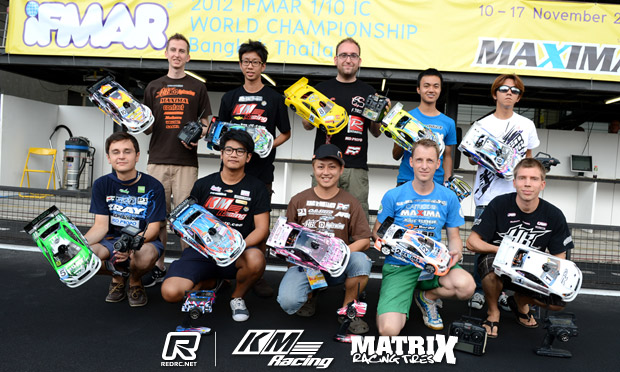 The grid for the 1-hour Main that will decide who will be crowned the 5th 1:10 Nitro Touring Car World Champion in Bangkok, Thailand later this evening has been finalised with two drivers progressing from the first of the Semi's and the other 4 who join the Top 4 direct qualifiers coming from the second Semi.  Following a lengthy protest over the results of the 1/4 B final officials made the unusual decision to allow Francesco Tironi, who protested that the timing had missed his second lap, start as an additional 11th car on the grid for the 30-minute encounter.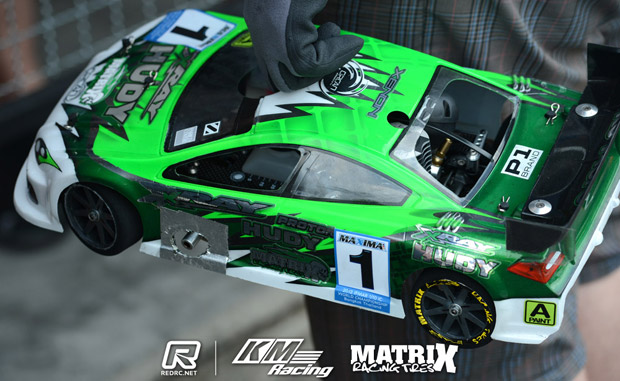 Starting on pole position factory Xray driver Alexander Hagberg drove a faultless race to book his place in the main event ahead of Tironi with Paul Lemieux 3rd but unfortunately for the American the second Semi would, despite a rain shower that delayed the start, be the quicker race.  The top 2 in each Semi progress while the final two places on the grid are awarded to the two drivers with the next fastest race times.  There was cruel luck for KM Racing's Dario Balestri, the Italian's first set back came when he spun exiting the pits after his final stop after Peter Jovanovic's Capricorn poured fuel all over the exit area due to a broken spring on the lid of his fuel tank.  Then in the final minute of the race while running third just ahead of Lemieux he went to pass a back marker who hit the rear of his H-K1 spinning it out and as the Italian tried to spin the car back in the right direction he hit a track barrier knocking off a front wheel.  Another to go out of the race in dramatic circumstances was Marc Rheinard who got fuel in his receiver on his last stop which sent the Capricorn crashing on full throttle into the fencing at the end of the pitlane.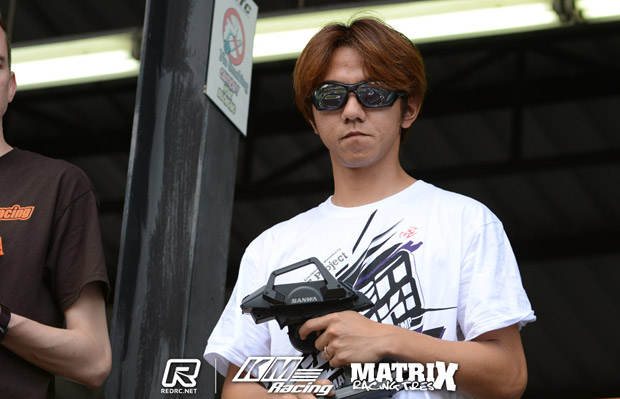 In the second Semi 2006 World Champion Keisuke Fukuda took an easy win ahead of fellow Mugen driver & local hero Chavit Sirigupta with third going to Cheung Hang Hung, who started the day out in the 1/4 Final.  Finishing fourth with his HB, nitro touring car novice Andy Moore secured the final spot on the grid making it a great Worlds debut for the new R10 which has the biggest share of the grid with three cars.
Grid for Main Final
1. Teemu Leino – HB/LRP
2. Jilles Groskamp – Capricorn/Maxima
3. Atsushi Hara – HB/OS Speed
4. Meen Vejrak – KM Racing/Novarossi
5. Alexander Hagberg – Xray/Orcan
6. Keisuke Fukuda – Mugen/Picco
7. Chavit Sirigupta – Mugen/Maxima
8. Francesco Tironi – Capricorn/Capricorn
9. Cheung Hang Hung – KM Racing/Murnan
10.Andy Moore – HB/Maxima
View the complete event results here.
View our event image gallery here.
---