February 25, 2013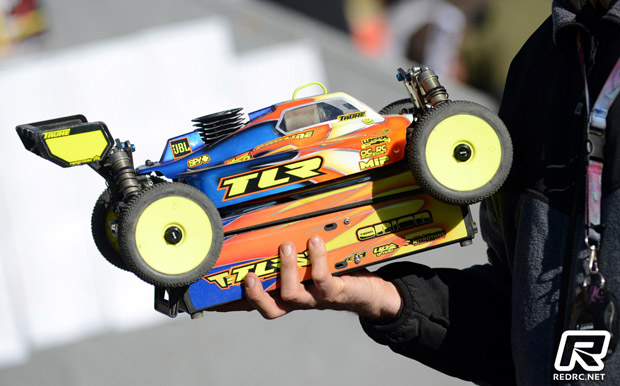 Mike Truhe, Carson Wernimont & Dakotah Phend have booked their places on the grid for the Main event at the 14th running of the Dirt Nitro Challenge after finishing 1, 2 & 3 respectively in the B final of Pro Buggy at the Fear Farm in Phoenix, Arizona. The 20-minute encounter saw Phend, who set the fastest lap of the race, control proceedings for 13-laps before a series of errors dropped the young TLR star back to third behind fellow 2012 DNC finalist Wernimont and Truhe. Wernimont would lead the way for 7-laps before his Durango dropped behind the TLR of Truhe. Although Wernimont would get back to the lead for a lap later in the race it was Truhe who would take the win by 2.3-seconds to book his place in the 45-minute Main having missed the cut 12-months ago. Despite clearly struggling at the huge step-up, Phend would finish third 3.6-second in front of A-Main Hobbies driver Tyler Vik to claim the 15th & final spot on the grid for the title deciding final.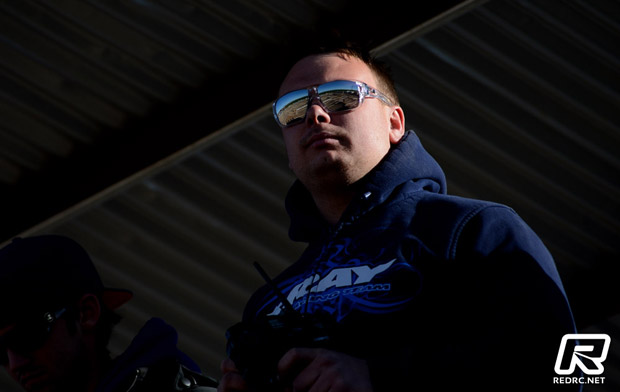 Along with pole starter Curtis Door other names who will play no further part in the event include World Championship finalist Taylor Peterson who looked in contention early on for a bump up but in the end only finish 6th behind Door. Xray team-mate Martin Bayer, who took 7th in last year's A-Main, took a gamble on stopping only once for fuel feeling he did not have the pace to make the Top 3 otherwise but just as his pitman Renaud Savoya called him for his stop his LRP powered XB9 ran dry and came to a halt. Having started out the day in the J-Main, A-Main Hobbies driver Austin Blair's fairy tale run was to come to an end. Bumping up 8 times, the 18-year-old from Californian had a terrible start to his ninth final of the day from which he could not recover eventually finishing 10th, 2-laps down on the winner.
Final A-Main Buggy Grid
1. Jared Tebo – Kyosho/Orion
2. Ryan Maifield – Associated/LRP
3. Adam Drake – TLR/Novarossi
4. Elliot Boots – Kyosho/Novarossi
5. Renaud Savoya – Xray/Orion
6. Dylan Rodriguez – Kyosho/OS
7. Ryan Cavalieri – Associated/Orion
8. Cody King – Kyosho/Reds
9. Billy Fischer – TLR/Novarossi
10.Drew Moller – Kyosho/Orion
11.Josh Wheeler – Xray/OS Speed
12.Ty Tessmann – HB/OS Speed
13.Mike Truhe – TLR/TOP
14.Carson Wernimont – Durango/OS Speed
15.Dakotah Phend – TLR/Orion
View our event image gallery here.
---