March 17, 2013
Naoto Matsukura is the Top Qualifier in 2WD Buggy at the 27th Proline Cactus Classic, the Japanese driver securing the honour thanks to his TQ runs in Q2 & 3 at SRS Raceway. Going into the fourth and final qualifier only Q1 pace setter Jared Tebo could deny the young Japanese star pole for tomorrow's final but the Kyosho driver could only manage 5th as defending Champion Ryan Maifield posted his first TQ run finishing 2.7 seconds up on Matsukura.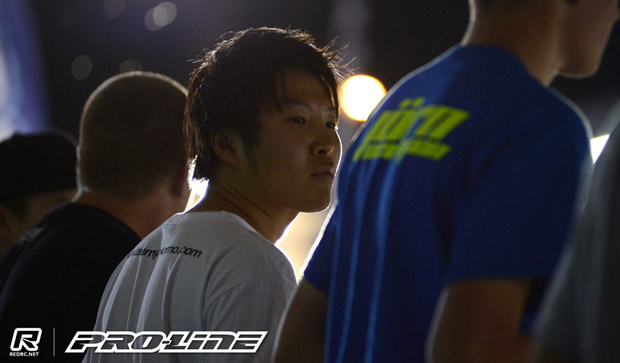 Only his third time racing offroad in the US, his previous two outings being the 2009 & 2011 Cactus Classic, the Team Yokomo star said he was 'more than happy to TQ in the US, American racers widely recognized as the best offroad drivers in the world. Matsukura said his B-Max 2 MR, which was fitted with a new motor from Yokomo for Q4, was again very good but 'the driver' just made too many mistakes the first of which came just as he completed his second lap. Asked for his thoughts on the finals, the 19-year-old said having run with the main contenders throughout qualifying he feels 'comfortable' going into the A-Main as he has had the opportunity to see where his mid motor mounted buggy is better around the SRS Raceway track. Hoping to stay out front for the 5-minute finals he said the layout and high traction would make overtaking hard so his focus would be to try and run two error free Mains.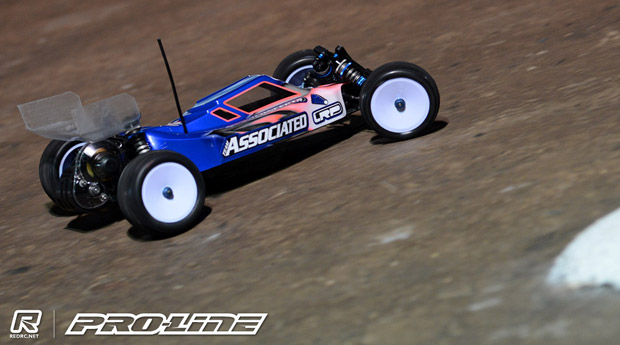 A much happier Maifield, whose TQ run got a big cheer from onlookers, summed up his qualifier by saying 'the doors are not open yet but they are getting ready to open'. Trying a different set-up he said his B4.2 was a lot better for Q4 and he is confident he has the ability to go faster tomorrow. Commenting on the finals the Associated driver said it was hard enough to run on your own in qualifying without getting out of shape so he expects the racing to be crazy with the end of the straight set to be a particular flash point.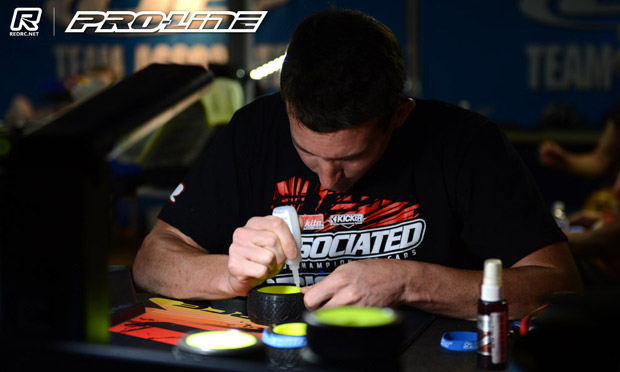 Cavalieri, who took third in the final qualifier, said his buggy was really good and he was pretty happy with his own driving but his arch enemy, the step up to the sweeper before the main straight, again caught him out. Expecting passing to be difficult the World Champion said running rear motor, a fact that disadvantaged them in qualifying, could play to their advantage in the finals. While the mid motored buggies are good for cruising around in qualifying, Cavalieri believes the rear motored B4.2 will be better in a dice in what he says is going to be some 'very interesting' racing.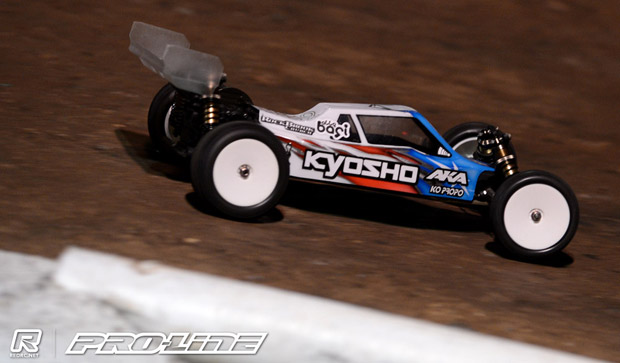 Having got qualifying off to the best possible start with a TQ run in the opening round, the rest of qualifying proved tough for Tebo. A two time previous winner of the event, the factory Kyosho driver summed up today as 'crappy' although a second in Q3 helped secure him second on the grid. Running a mid motor mounted RB6, he said tomorrow is a new day and planning to revert to the set-up he used in Q1 he is pretty confident he will be alright starting from second adding that the winner is going to be the driver who crashes the least.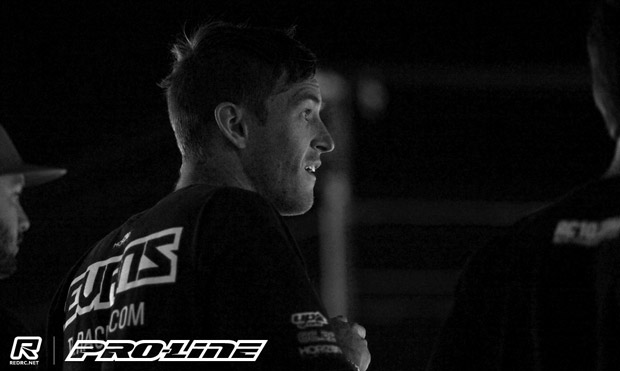 Having changed his rear camber link and rebuilt the diff on his TLR22, Dustin Evans showed great pace in the final qualifier. Setting the fastest lap, he looked on target to TQ the round but with 2 laps to go he rolled coming off the straight loosing a massive 4-seconds as his buggy got marshaled. Ending up fourth fastest for the round, the incident cost him 3rd on the grid with the former US National Champion now set to start 6th behind Tamiya Racing Factory's Lee Martin. Evans said his buggy was really good in Q4 and he wasn't even pushing when he was running the TQ pace but getting up on two wheels coming of the straight he said he tried to save it but it was too late. Confident he now has the pace to win he said unfortunately his starting position is going to make any challenge really difficult.
2WD Mod Buggy Qualifying Round 4
1. Ryan Maifield – Associated/Reedy – 14/5:06.346
2. Naoto Matsukura – Yokomo/Yokomo – 14/5:08.970
3. Ryan Cavalieri – Associated/Orion – 14/5:09.065
4. Dustin Evans – TLR/Orion – 14/5:10.390
5. Jared Tebo – Kyosho/Orion – 14/5:11.351
6. Joern Neumann – Durango/Speed Passion – 14/5:11.395
7. Cody King – Kyosho/Speed Passion – 14/5:14.588
8. Cody Turner – Kyosho/Orion – 14/5:15.606
9. Travis Amezcua – Durango/Viper – 14/5:15.607
10.Billy Fischer – TLR/Novak – 14/5:15.897
2WD Mod Buggy A-Main Grid
1. Naoto Matsukura – Yokomo/Yokomo – 0 pts
2. Jared Tebo – Kyosho/Orion – 2
3. Ryan Maifield – Associated/Reedy – 4
4. Ryan Cavalieri – Associated/Orion – 6
5. Lee Martin – Tamiya/Speed Passion – 7
6. Dustin Evans – TLR/Orion – 7
7. Joern Neumann – Durango/Speed Passion – 8
8. Travis Amezcua – Durango/Viper – 13
9. Cody Turner – Kyosho/Orion – 14
10.Steven Hartson – Associated/LRP – 19
View the event image gallery here.
---