January 26, 2015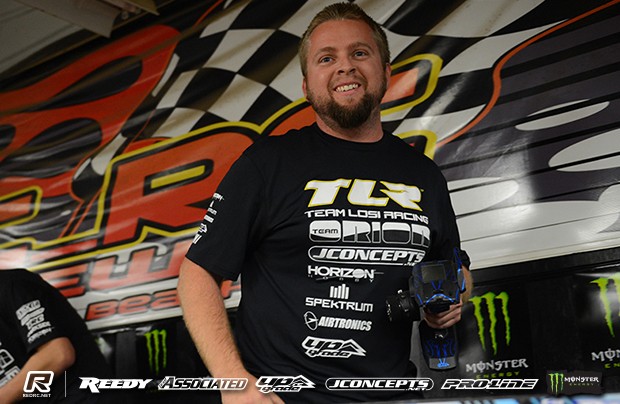 Ryan Maifield has finally won the much coveted Reedy Race of Champions, the TLR driver winning the 21st running of the very event that gave him his first break in a sport in which he would become one of the world's greatest offroad drivers.  Like last year's running of the event at OCRC Raceway in Huntington Beach,  Maifield went into the final round of racing as the points leader only this time it was Jared Tebo, not defending back to back champion Ryan Cavalieri, who was his only challenger.  With a 2-point deficit, the pressure lay on Tebo going into the deciding round with the Kyosho driver's race up first.  Needing a Top 2 finish to have a chance at his first Reedy title it wasn't to be with both Cavalieri and Carson Wernimont seeing off his efforts leaving the World Champion to finish third. Maifield, irrespective of the outcome of his final race, was going to become the 15th different name to be engraved on the Reedy Race trophy but in true Maifield style he wanted to end with a win. Despite a tough start the ever spectacular driver recovered to do just that with his overall win coming 3-points ahead of Tebo with Cavalieri completing the podium a further point off.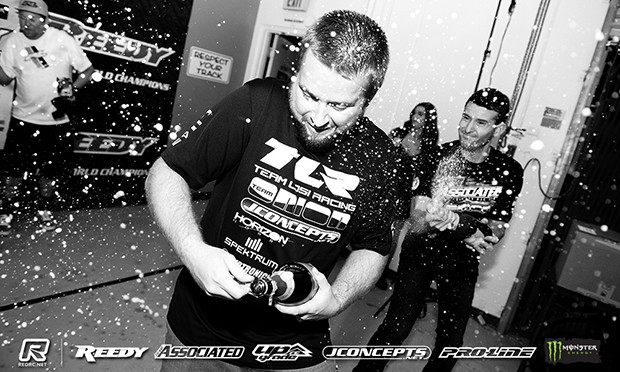 With the significance of winning the Reedy Race clear from Maifield's reaction on the drivers stand as he took his 6th win of the weekend, he said 'finally its a done deal'.  He said having met Mike Reedy for the first time at this race when he was competing in the Open class the win was particularly special as it was where his big break came.  A man who played a key role in him becoming a professional racer and running for Team Associated & Reedy for so many years, he said 'I wish I could have won for them but that just didn't happen'.  Joking 'I owe Ryan (Cavalieri) and Carson (Wernimont) a beer for that one', referring to them finishing ahead of Tebo, he said 'I knew I had it wrapped up and I didn't need to do but I wanted that last win'.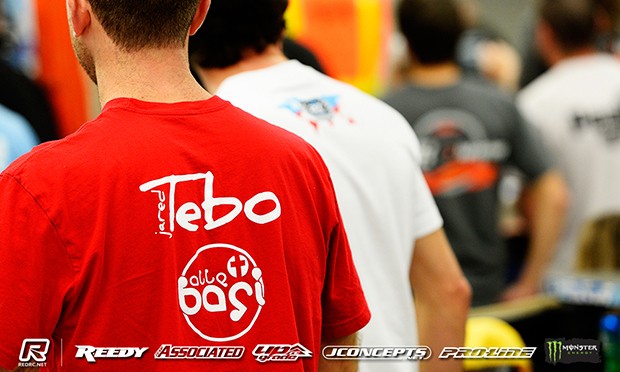 The fifth Reedy Race he has contested, Tebo said 'maybe 6th time lucky but I am still happy with second'.  Taking the same number of wins over the 12 races as Maifield, he said for the last main he should have ran a tighter front diff in his ZX6 as the track had lots of grip leaving him with a lot of steering.  He added, 'In the end it didn't matter, Maifield drove better and deserved to win' with his respect for his rival highlighted by him taking a selfie with Maifield after his defeat.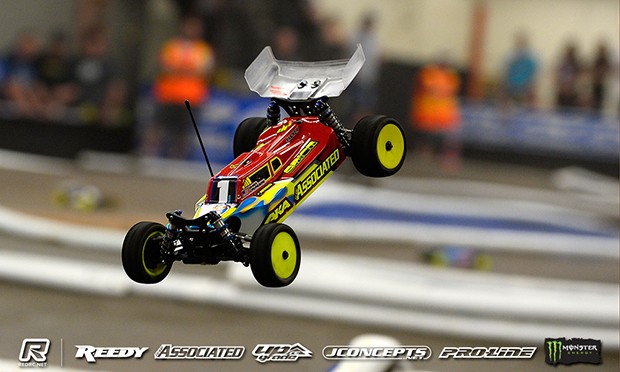 Claiming his fourth consecutive podium finish in the event, Cavalieri said having struggled in 2WD putting him at a deficit going into 4WD he was happy he did all he could on his part to recover and finish on the podium.  The race's most crowned champion, the Team Associated driver, said four podiums in a row was something he was proud 'to hang my hat on'.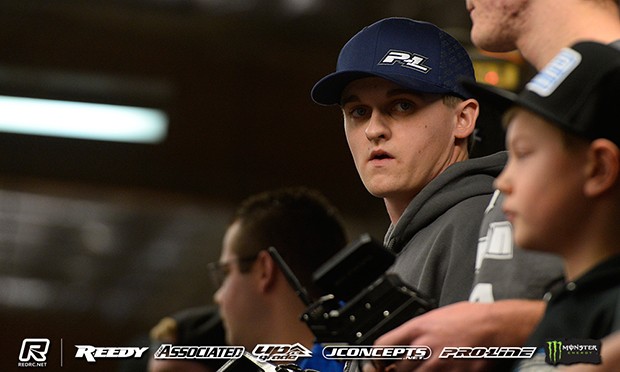 Behind the sports three heavyweights, 1:8 World Champion & 2014 podium finish Ty Tessmann would finish fourth overall after the HB driver enjoyed a strong final day taking the same number of 4WD wins as both Maifield & Tebo.  Winning two 4WD encounters to go with his single 2WD win, 2012 Champion Joern Neumann would finish 5th with Dakotah Phend completing the Top 6.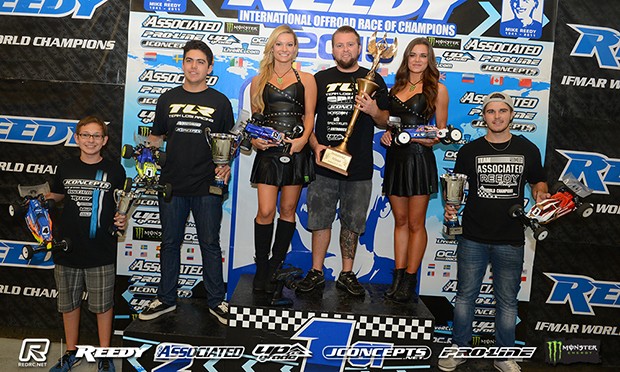 In the Open classes, the winners each securing an invite into next year's main event, Team Associated's new Australian factory driver Kyle McBride took the overall win having won both legs of the A-Main from Rob Gillespie Jr.  In 2WD, while McBride would win the opening Main from Kevin Motter it was the TLR driver who would take the overall victory after winning A2 from Nolan Anderson with McBride 3rd.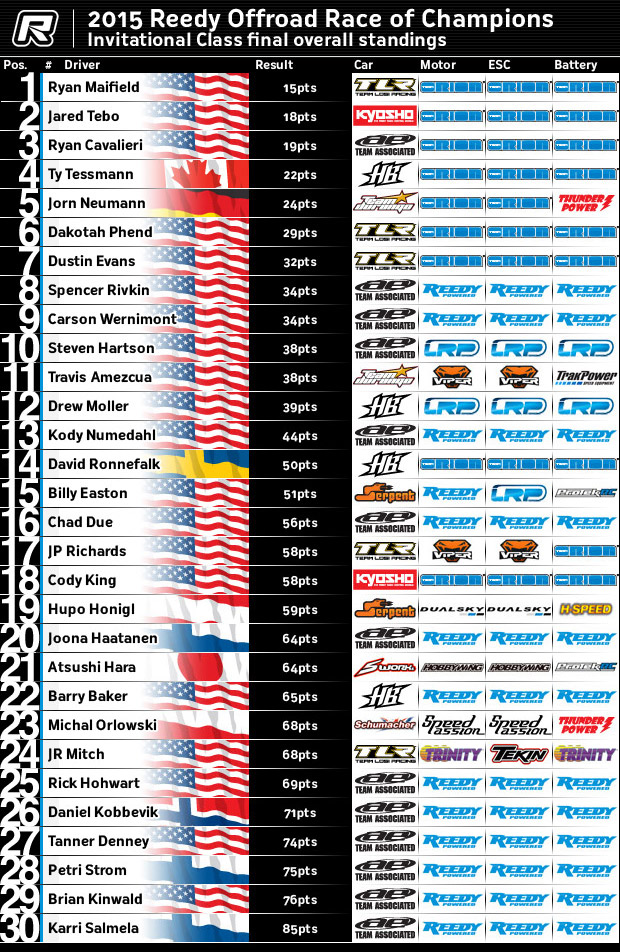 View our event image gallery here.

---