August 21, 2016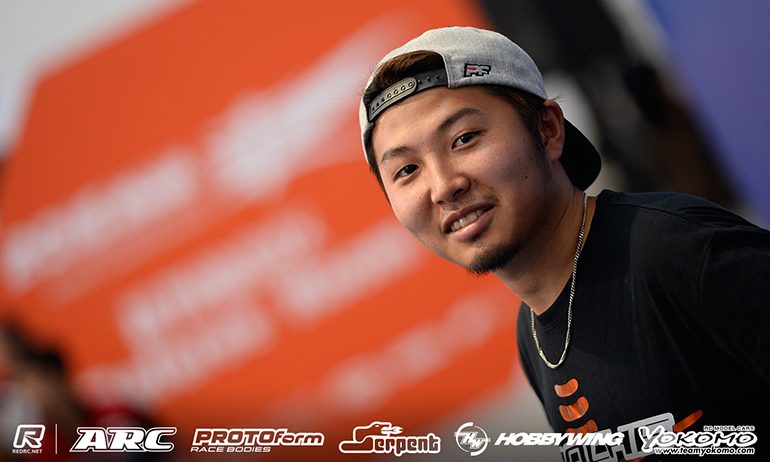 Having faded badly after a blistering start to Q1, Naoto Matsukura was able to go the full 8-minutes in the second qualifier at the 1:12 World Championships to TQ the round ahead of Marc Rheinard.  The Roche driver would be the only one to run 39-laps of the tricky Chinese track with Rheinard losing out on the extra lap as he failed to complete the full distance as his car dumped and came to a halt as he tried to complete the 39th lap. Having taken the opening qualifier, Akio Sobue would retire with a broken diff just before the 6-minute mark with Keven Hebert making up for his Q1 retirement to complete the Top 3.  Just 0.056 behind Morotech's Hideo Kitazawa who would enjoy a P4 run with Juho Levanen again getting securing a fifth for the round.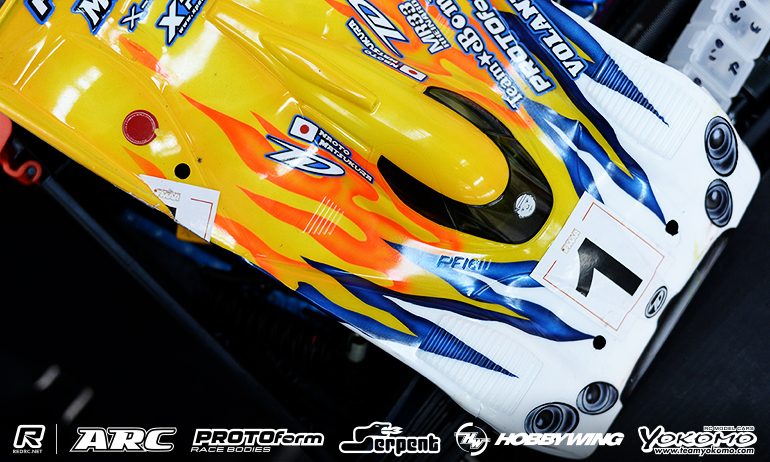 Despite posting a marginally quicker fastest lap than that of Q1, Matsukura said his 'car was not perfect', adding 'after my crashes in Q1 the rear of the car needs more maintenance'.  Planning to 'check it over' ahead of Q3, the 3-time Champion said even with his car not 100% he felt both 'Akio and Marc were closer' to him on pace than in the first qualifier.  With run time an issue for Rheinard and both drivers running the same electrics when asked about his run time Matsukura replied he had 'no problem' in that department.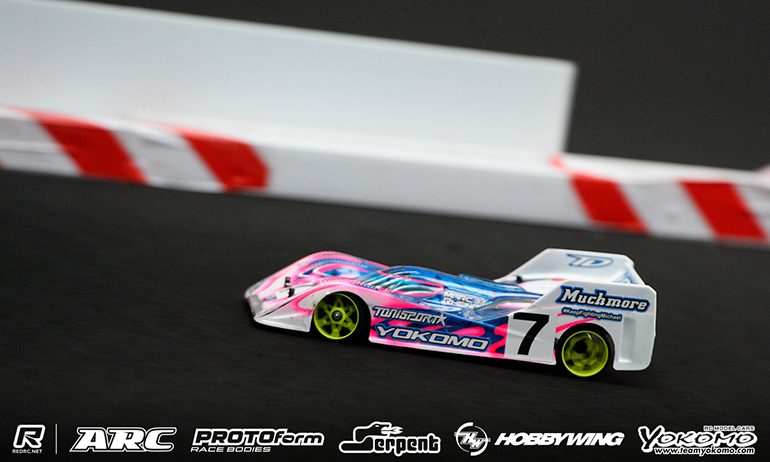 Surprised by his car dumping, Rheinard said, 'I don't know what caused it, everything was the same as in Q1 other than using just a different battery'.  With Matsukura running no fan on his speedo, Muchmore's Mr. Jang will remove the fan from Rheinard's car for Q3.  Running a larger tyre for Q2, the defending World Champion said his Yokomo 'felt more safe' but the car is 'still missing everything' in terms of grip and traction. Feeling he can better manage his tyres than his Tamiya touring car team-mate Matsukura, the German feels he has a chance now at matching the Japanese driver over the 8-minutes if he said 'I don't dump'.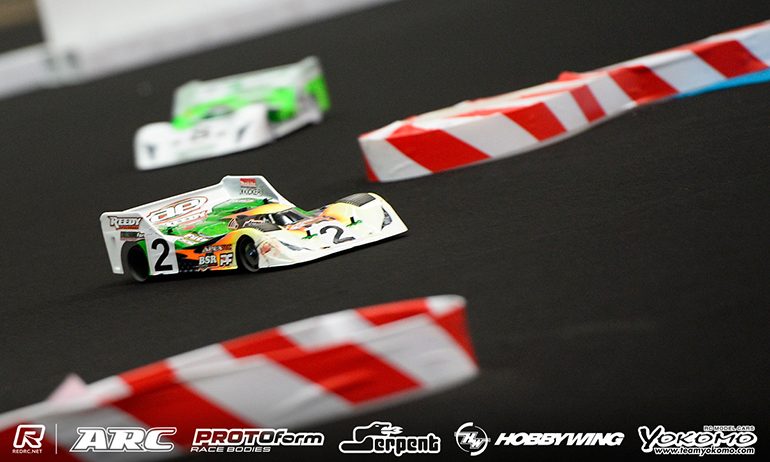 After crashes led to his retirement in Q1, Hebert summed up the second qualifier with, 'that was better'.  The Team Associated driver said 'the car had loads of rear traction but now its loose and I have to wait for it to come in but that was a safe run'.  The Canadian added, 'I lost a lot of time early on trying to find my groove so for the next one I will sauce a little longer in the rear'.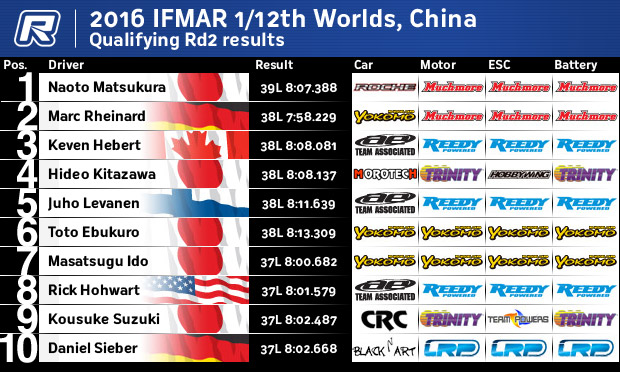 View our event image gallery here.


---