August 22, 2016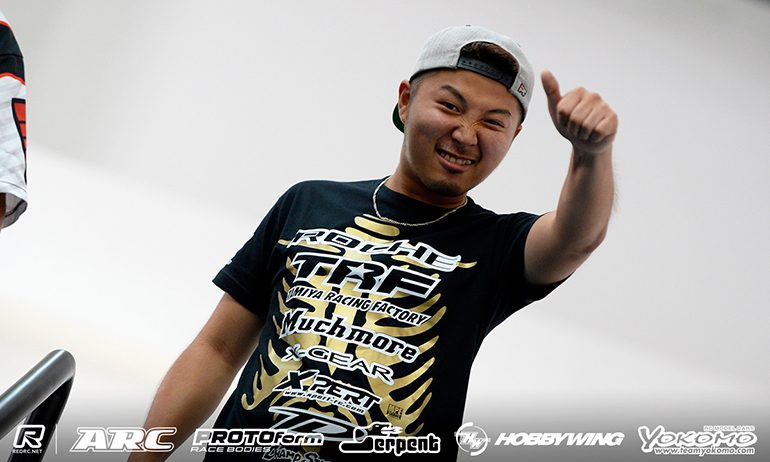 Naoto Matsukura has won the opening A-Main at the 1:12 World Championships in Beijing.  After shadowing Top Qualifier Marc Rheinard for 3-minutes, the former champion went to the front as the defending champion got sideways right in front of the drivers stand. With Rheinard then left to fend off Sobue, the touring car team-mates coming together, it was clear that the German was struggling.  With Sobue eventually getting through, Rheinard would drop to fifth by the end of the 8-minutes with Hideo Kitazawa getting through for third as well as Keven Hebert.  An inspection of his Yokomo afterwards would find the diff had broken in Rheinard's car.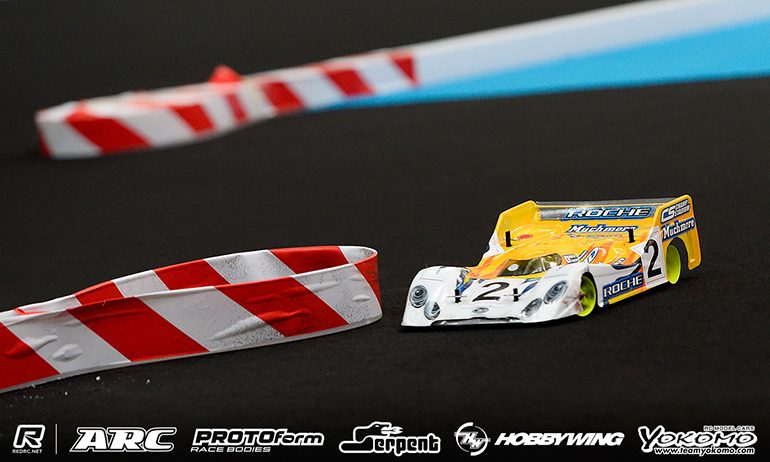 'Perfect' was Matsukura's reaction to his win over fellow Japanese driver Sobue.  Describing his Roche as 'really good and super easy to drive', a fact highlighted by his 12.049 fastest lap of the final, the 22-year-old said, 'I stayed second at the start to be safe and then Marc made a mistake and I could take him in the inside.  After that I could just go away'.  Building up an advantage of over 5-seconds as the race reached the final minute, the 3-time champion who lost his title to the no.2 starting Rheinard at the last Worlds, said for A2 'I just try to do same again'.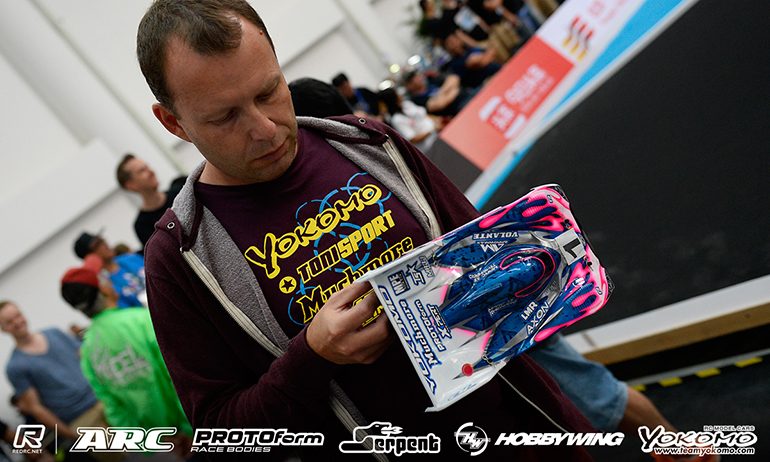 'Undriveable, I couldn't even hold it on the track', was how Rheinard summed up a disappointing A1.  He continued, 'I didn't feel right from the start and just got worse, something broke'.  With close friend Marc Fisher, who is here for the Touring Car World Championship and himself an accomplished 1:12 driver, breaking the news to him that the diff was broken, Rheinard took some consolation from the news and with a fresh diff for A2 will be hoping to get his title defence back on track.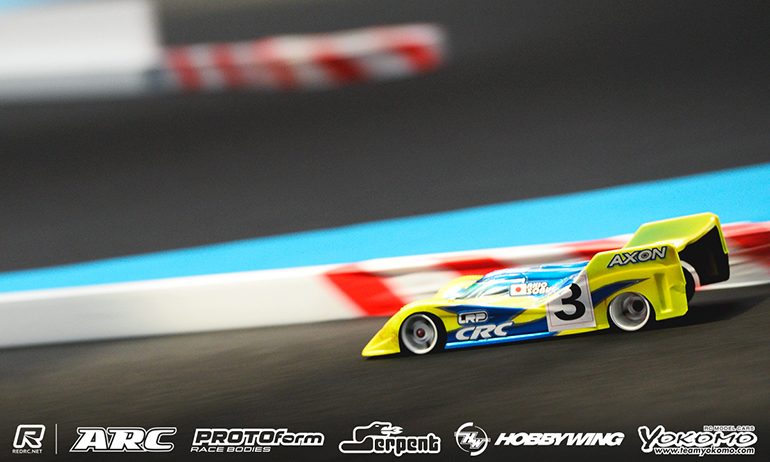 Having struggled to keep ground with the Top 2 initially Sobue said for the first three minutes his CRC 'pushed a little' but then got good up to the 5-minute mark before it started to get loose again. Moving up to second on Lap 24 of 39, the 1:12 World Championship debutant plans to adjust the rear wing on his Protoform AMR bodyshell in the hope this will give him a more competitive car for the next one.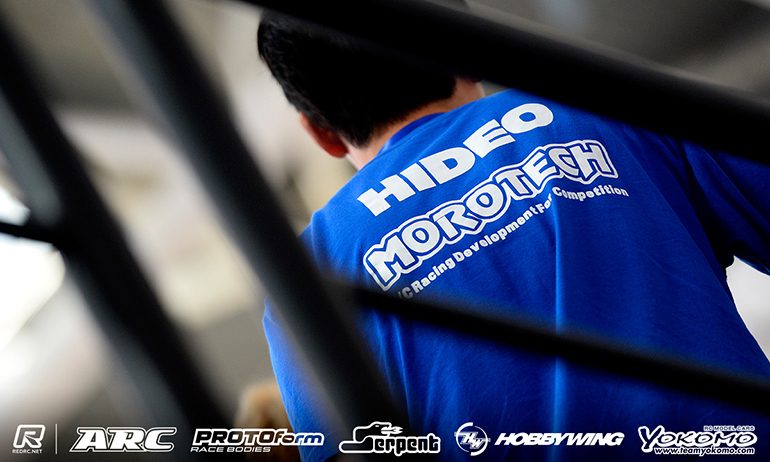 Having said he would attack for position in the final 2-minutes, and on paper that was how it worked out for Kitazawa, in reality the Morotech driver got third because of Rheinard's problems.  Unable to keep pace with the Top 3, dropping back quickly, the 2014 Podium finisher admitted 'the top 3 are a little faster'.  He continued, 'I need more steering so I will leave the additive on longer (for A2)'.  Behind Kitazawa, Kevin Hebert would finish 4th just ahead of the struggling car of Rheinard.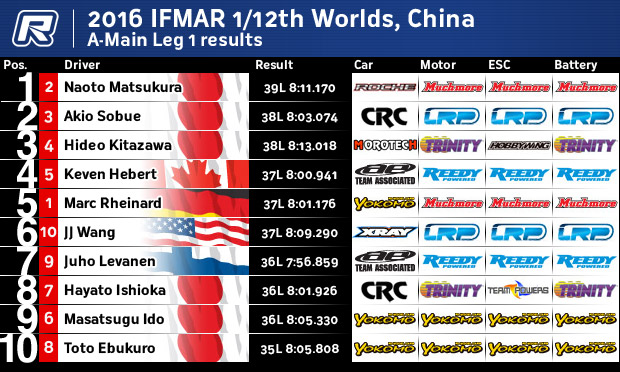 View our event image gallery here.


---