August 21, 2016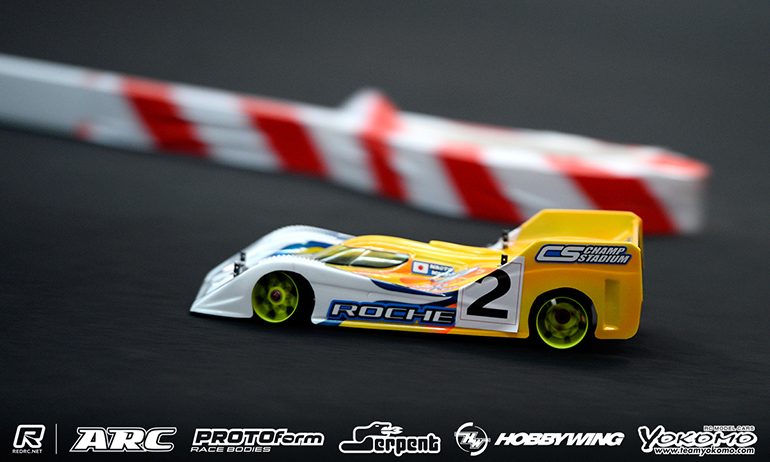 Picking up where he left off in free practice yesterday, Naoto Matsukura has topped controlled practice to put himself top seed for qualifying at the 1:12 World Championships in China.  Chasing a fourth World title in the class, the Roche driver was considerably faster than his rivals over 3-consecutive laps, his time a 36.462 compared to the next best of 37.000 set by a much improved Keven Hebert. With Toto Ebukuro completing the Top 3 it wasn't the best of mornings for reigning World Champion Marc Rheinard.  Having had his time, a P5, for the first of the two controlled practices disallowed for his tyres not being marked, CP2 didn't start out well as he had to pull off to have his rear tyres tightened.  Rejoining he would eventually get three laps that would leave him 7th quickest one spot ahead of reigning European Champion Alexander Hagberg.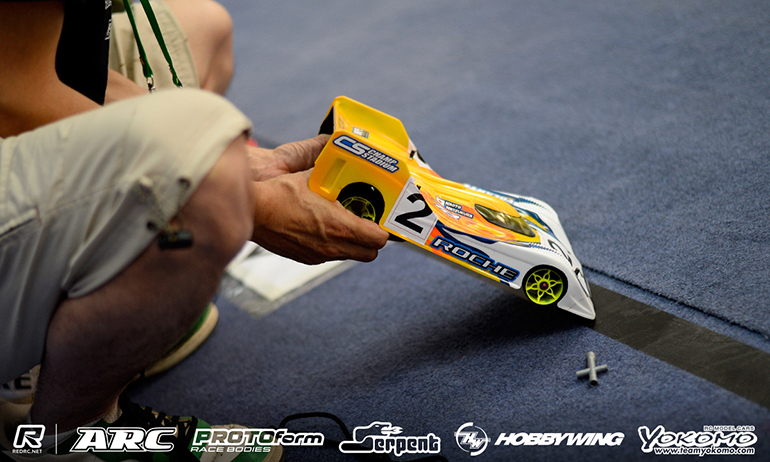 Setting his impressive 3-laps in CP1,  Matsukura would make a set-up change for the second but it left him struggling for traction leading to a number of big crashes one which required his car to need running repairs. Declaring the first practice as 'very good', him able to post a 12.051 fastest lap of the two rounds, the 22-year-old said he 'had too much steering and lacked traction' for CP2 and so he will go back to his early set-up for the first of the 6 scheduled qualifiers – the best three determining the line up for the finals.  With the 2008/10/12 Champion clearly the fastest driver on outright pace, the Japanese driver himself admitted 8-minutes would be a different challenge declaring it will be 'super difficult' to go the entire run without crashing on what is a 'very tricky' track layout.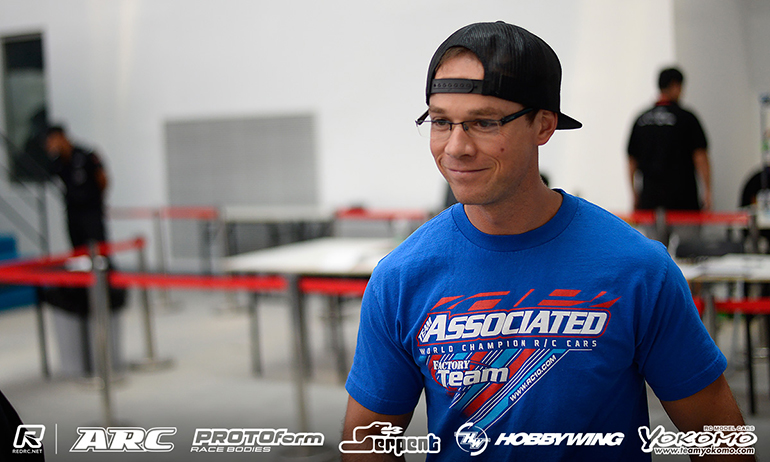 Only 7th fastest in the opening seeding round, Hebert would make a big step forward with the performance of his Associated RC12R5.2 for CP2.  Bettering his fastest lap time by over 2/10ths and his 3-consecutive laps by almost 7/1oth, the Canadian said a stiffer centre spring 'woke the car up' adding it was 'much better' and had more steering.  He also attributed the extra speed to driving 'more aggressive' saying his car 'could take that easy'.  'Super happy with (his) overall pace', the 2014 5th place finisher summed up the car as 'consistent and easy to drive' adding 'that seems to be the ticket'.  Team-mate Juho Levanen would also enjoy a stronger CP2 to post the 10th fastest time but with the low 46 car entry the former podium finisher will run in the second fastest heat.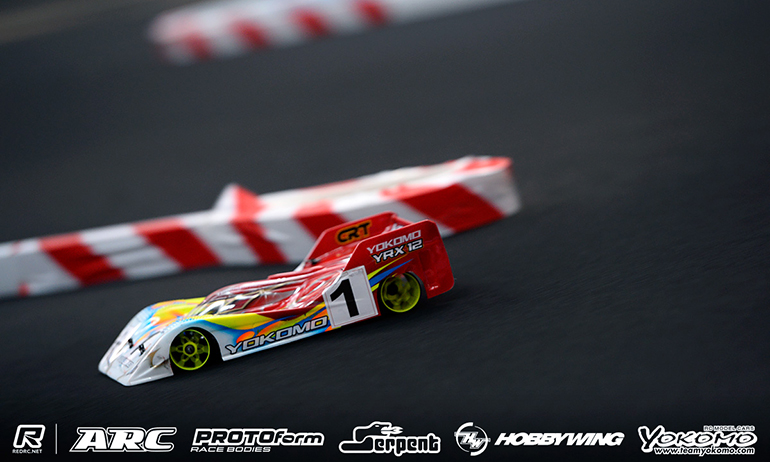 The leading challenger of multiple champion manufacturer Yokomo, Ebukuro's P3 time came in the first controlled practice.  Describing the overall feeling of his YRX12 as 'getting better', the Japanese National Championship runner-up said while others might be faster over a lap he will focus on consistency for the 8-minutes.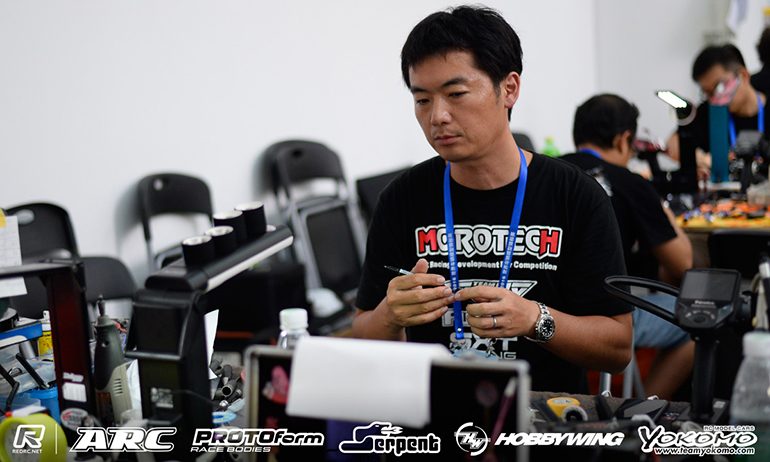 'Everything OK' was how Hideo Kitazawa summed his performance of the fourth best time which he set in CP1.  The Morotech driver & 2014 Podium finisher would suffer a broken diff in the final minutes of CP2 putting that down to the track being looser second time round.   Looking to Q1, he said other  than rebuild the diff he will leave his car unchanged adding the plan was to 'go safe for the 8-minutes'.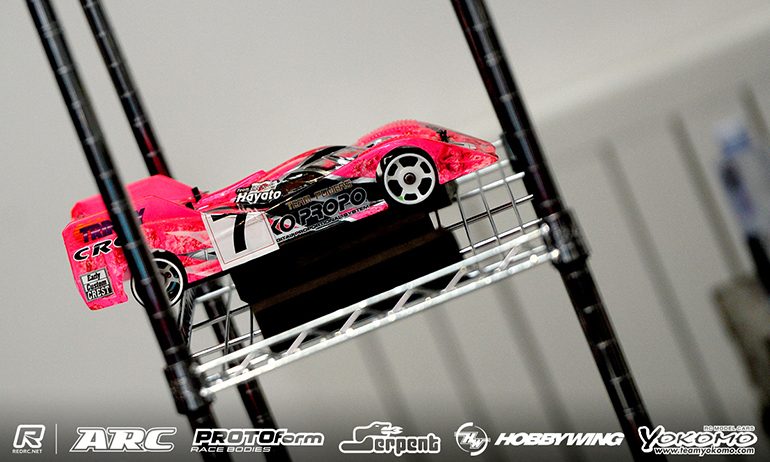 Posting the 5th fastest time, reigning Japanese National Champion Hayato Ishioka described his performance as 'so, so'.  Heading the campaign of reigning champion manufacturer CRC, the 20-year-old used the two controlled practices to back to back different tyre sizes.  Running bigger tyres in CP1, he would set his best three laps with them and trying smaller tyres for CP2 he said afterwards 'bigger was better'.  Running Kimihiko Yano tyres and with no set-up changes planned, he is targeting 'a consistent run' for Q1.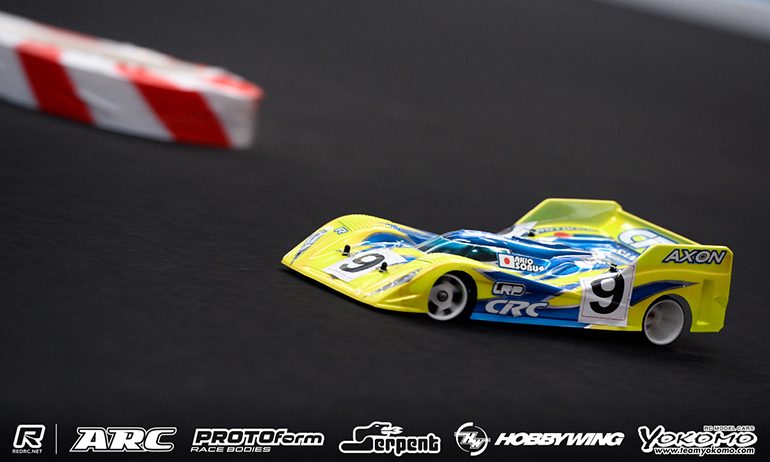 Making it a strong early showing for Japanese drivers in Beijing, Akio Sobue set the 6th fastest time to make it 5 Japanese in the Top 6.  The Tamiya touring car ace who is running for CRC in 1:12 scale, would post his best time in CP2.  Fitting a fresh LRP motor to his car for the first practice, he reverted back to the LRP motor he ran yesterday in free practice saying he thought it was better.  In terms of his car he confident 'it is good for 8-minutes' and with it 'consistent' he will keep it the same for Q1.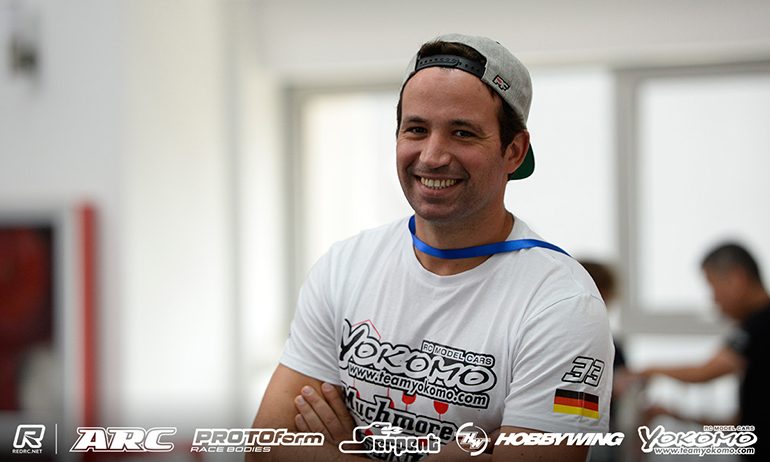 Summing up his performance as 'consistent but too slow', Rheinard said qualifying 'depends on who crashes less'.  The German added, 'Naoto is fastest but he is crashing a lot'.  Asked about his CP1 DQ, the time a 1/10th faster than his counting CP2 time, the Yokomo driver said, 'we cut new tyres and forgot to get them marked just trying to be ready in time'.  With only an hour between runs due to the low entry, which is slightly up on that of the last Worlds held in the US, many drivers have complained about the lack of time to get ready between runs, the high tyre wear adding to the work load.  For his opening qualifier, Rheinard will run the car unchanged and just run 'a little bigger tyre and try not to crash'.
View our event image gallery here.


---