August 11, 2016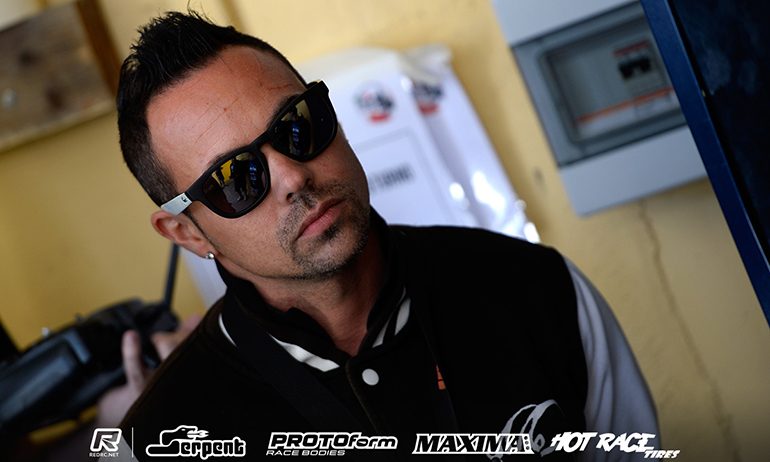 With the top heat of drivers finally getting to run their second qualifier it is Dario Balestri who is the first driver to double up at the seventh running of the Nitro Touring Car World Championships.  With rain bringing a halt to the second round of qualifying yesterday, just as the top heat was about to go on track, after first planning to run the qualifier during Q4 it was moved to Q5 in a hope of bringing more equal track conditions.  In the end 9 of the 10 drivers would better the provisional TQ pace set by Kyle Branson in the second fastest heat, today's track proving faster.   Setting a new fastest time of the four rounds run so far, Balestri would be 7/10ths faster than Serpent's Alessio Mazzeo and his Capricorn team-mate Luca Redaelli.  Simon Kurzbuch, Dominic Greiner and Tadahiko Sahashi would complete the Top 6.  Commenting on the run having had a shock issue in the Q3 and the victim of a Robert Pietsch error in Q4, Balestri said, 'finally another clean run again'.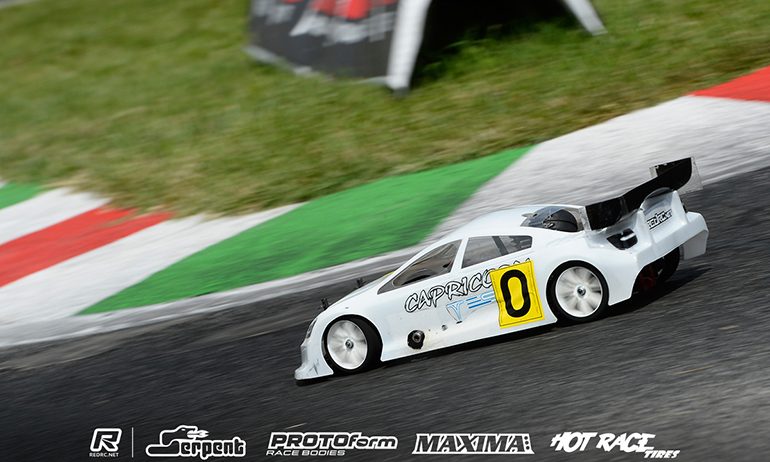 Ending the round 9th, his best run so far, Branson who is a team-mate to Balestri said, 'for sure the conditions were different (for the top heat) but it is still my best run'.  The British driver whose next best time is a P12 in Q4, added, 'I am not doing great at the minute, it's hard today with the wind'.  A Semi Finalist at the 2012 World Champions in Bangkok, he concluded, 'I could do with two more Top 10s to get into the Semis'.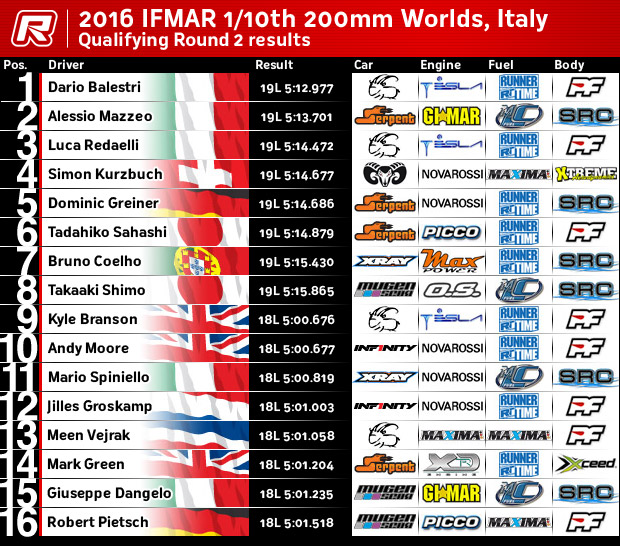 View complete event results here.
View the event image gallery here.


---