December 11, 2016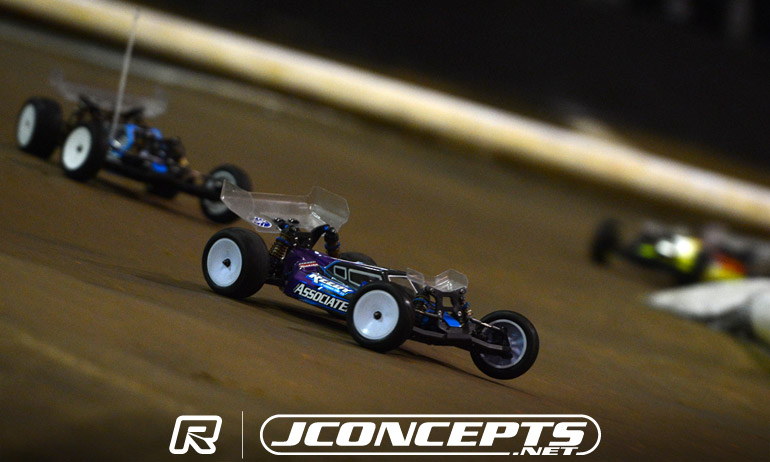 Top Qualifier Spencer Rivkin cruised to an unchallenged win in the opening A-Main of 2WD Mod Buggy at the JConcepts INS in North Carolina, heading an Associated 1-2 ahead of his team-manager Brent Thielke.  The World Champion got a huge break when a first lap pile-up behind him left second place qualifier Jared Tebo eight at the end of the opening lap.  While Tebo would work his way back to the front, Thielke made his B6 wide with the pairing connecting numerous times but he would hold on for second with Tebo right on his rear wing with Rivkin's winning margin 6.5 seconds.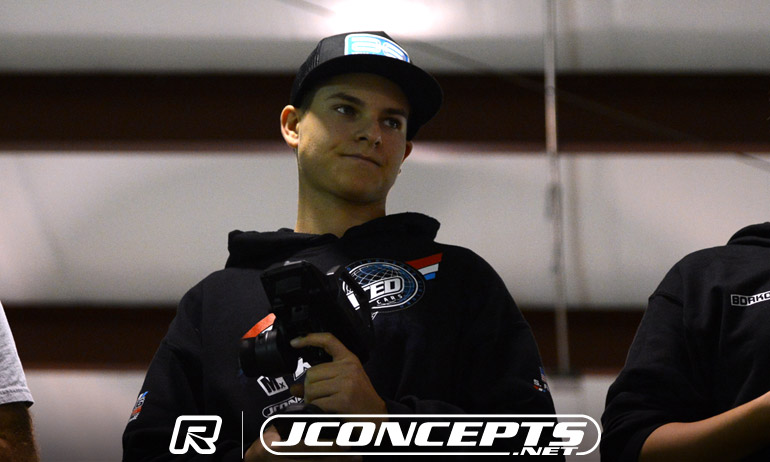 'I thought I drove well by myself as that's not usually the case and I'm looking forward to A2', was Rivkin's reaction to the first 2WD encounter.  With traffic his biggest challenge over the 5-minutes, the Arizona driver said, 'I had to double single the triple a couple of times with traffic but I was just being smart rather then risk landing on another car and breaking.  I had enough of a cushion to do that'.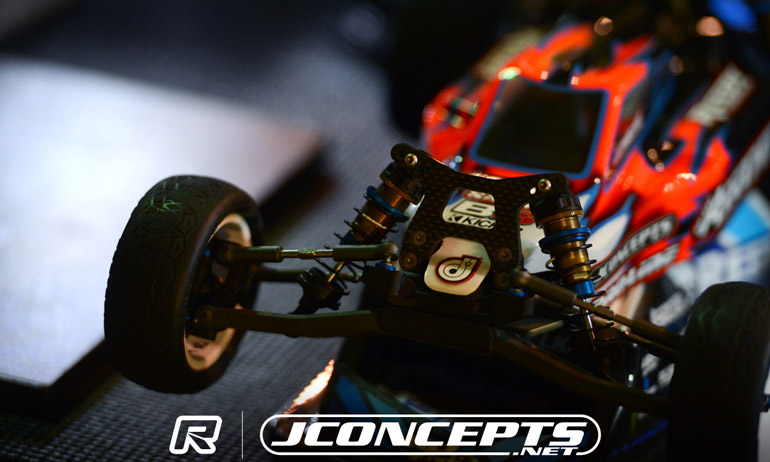 Starting from fifth on the grid Thielke said, 'I'll take it'.  He continued, 'basically there was a pile up with the three cars ahead of me and I found a way through it'.  After that he said, 'I tried to hang on to Spencer for as long as I could but I knew he was faster'.  With his Reedy powered B6 'pretty loose at the end', he said, 'but I was able to keep it ahead of Jared'.  For A2, he plans to 'turn up (his) brakes'.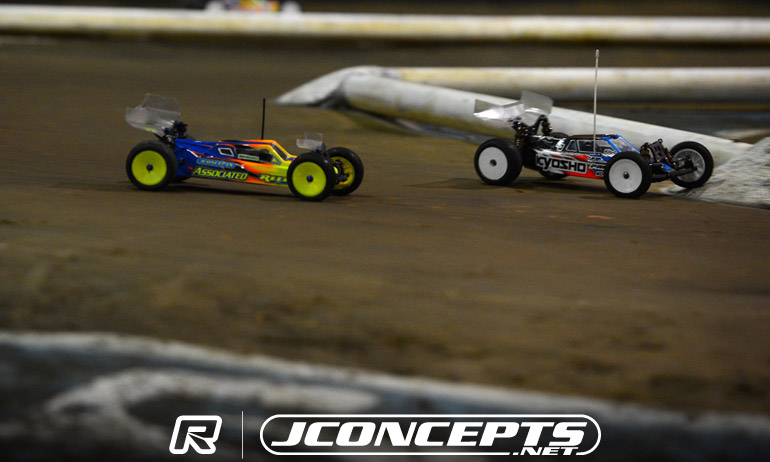 Tebo said, 'I think after the Dash for Cash (held last night) I started with more intensity.  Alex and Spencer seem to start slow and I ran in the back of them'.  He continued, 'my car was unreal and I made so many passes, it was really fun, and I should have got second but Brent was playing the brake check game on the last lap'.  He added, 'Its frustrating that me and Spencer have not raced each other yet in 2WD but I think we will in the next one (A2)'.  Behind Tebo, TLR driver Max Flurer would finish 4th from 6th on the grid with Damion Borkowicz, who came out of lap 1 in second, completing the Top 5.
View our event image gallery here.

---