December 11, 2016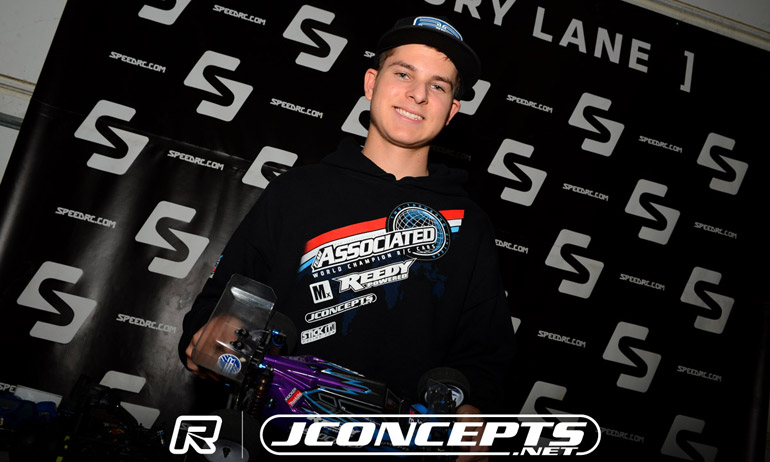 Spencer Rivkin has wrapped up an early overall TQ at the JConcepts Indoor National Series Finals making it 2 from 2 in the second of the three rounds of 2WD Mod Buggy qualifying at Speed RC in North Carolina. The Team Associated driver topped Q2 by 1.7-seconds from Daimon Borkowicz as his main expected challenger for the overall TQ Jared Tebo had his run hampered by a slower car. Crashing as a result of hitting the almost stationary Serpent of Will McIver, Tebo would recover to claim third just ahead of Brent Thielke and Alex Kosciusze with JConcepts very own Jason Ruona completing the Top 6.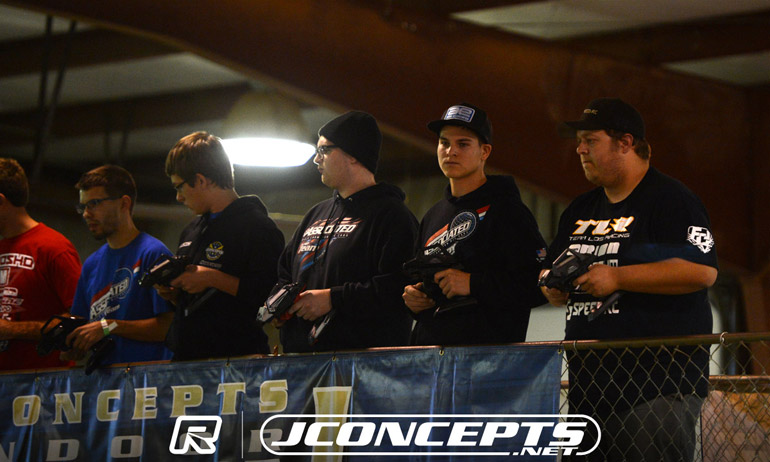 Maintaining his perfect run at JConcepts races, having TQ'd and won his previous two outings, Rivkin wasn't overly happy with his latest qualifier saying, 'I thought it wasn't my best performance but I got it done'.  He added, 'I felt a little worried about my tyre choice but I got stuck in and got the TQ'.  Running JConcept's new Octagon the World Champion said his B6 'felt a bit sketchy' and wanting to have it 'more comfortable' for the finals he 'might now switch to a pin tyre'. In addition to improving how comfortable he is with the car the Arizona driver said 'there is still time out there from me driving better'.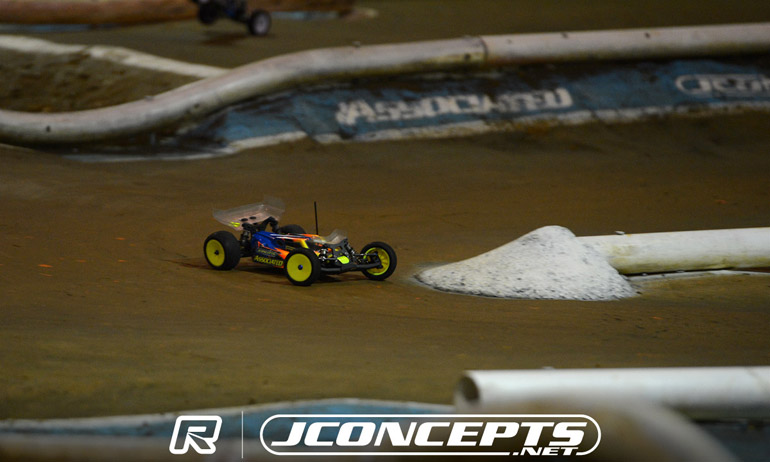 Claiming his first JConcepts INS win at previous round in Boston, Borkowicz said while his car felt loose in the warm-up once the qualifier started it was really good and he was able to run the pace.  Setting the fastest lap of Q2, the 16-year-old said 'after Tebo's incident, me, Brent and Jared got caught up together which gave Spencer an open track'.  Running JConcepts' Spacebar tyre he said with his 'rears getting low' he will run a little higher pin in Q3 using the track time to break in tyres for tomorrow finals.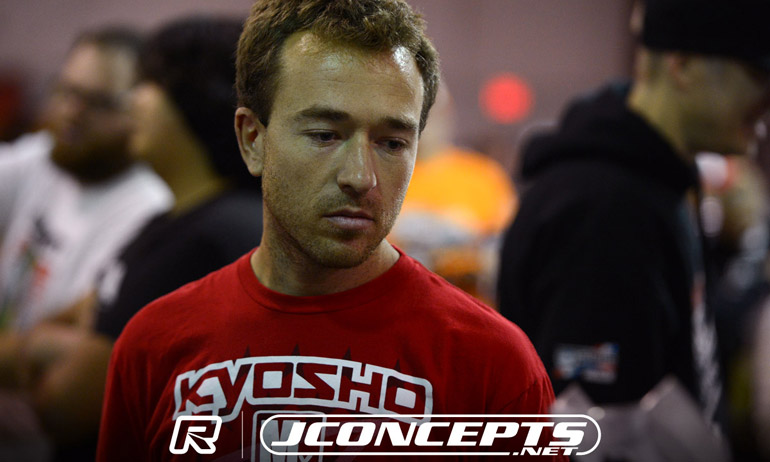 'My car was just awesome, it was really, really, really good but I just had the one unfortunate thing' was Tebo's summary of Q2.  He continued, 'after that (his contact with McIver) I was frustrated and crashed on my own at the triple'.  Having a mistake in Q1 after a camber adjustment left his car loose under braking, the Kyosho driver said, 'my goal for the last qualifier is to have good round and see where I'm at as I haven't had a clean run yet'.  Looking to secure 2nd on the grid he said, 'from there we can race Spencer for the win'.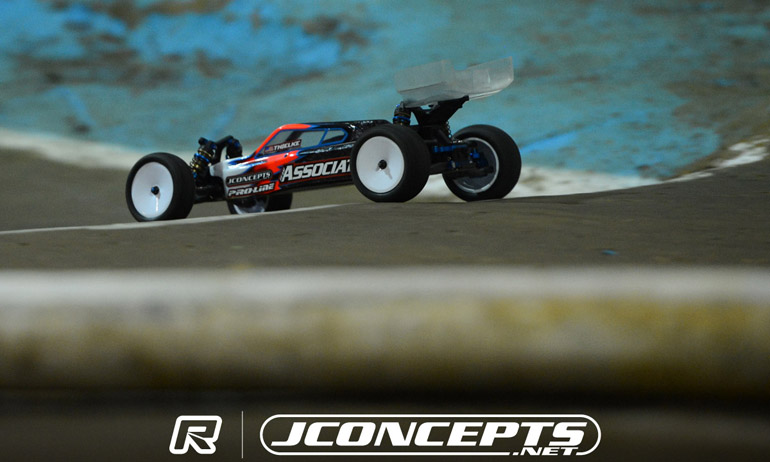 Commenting on Q2, Thielke said, 'there was a little bit of chaos and we all got bunched up', a reference to the effect of Tebo's incident.  Despite posting his fastest 5-minute time, as he is also running in 40+ this being his fourth qualifier to run his B6,  he said the track 'was a lot looser than expected for the tyres (he ran)' and the track now drier than the first qualifier he would us his final 40+ qualifier to test a threaded tyre for the closing 2WD Mod Buggy heat.  Having crashed out of a potential TQ run in Q1, he said this time he 'had no turn marshal mistakes but I blew out a few corners here and there'.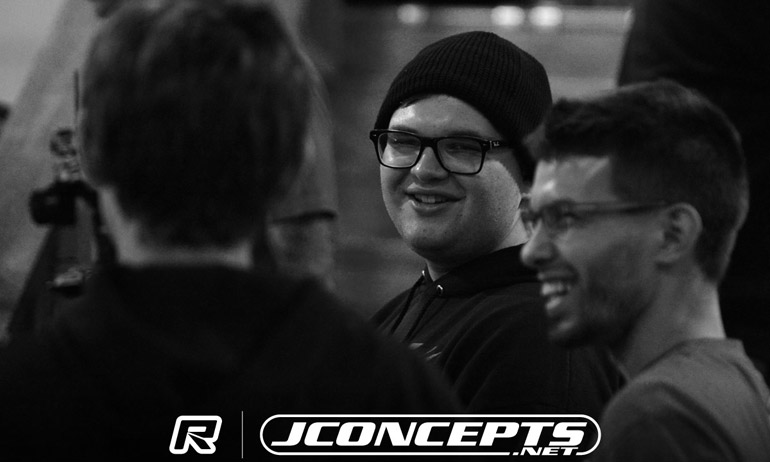 The only driver along with Rivkin to TQ & win 2WD in the series this season, Kosciuszek continued to have issue with his driving.  Summing up Q2 with 'it was alright I guess', the Connecticut driver added, 'the car is OK but the driver just hasn't turned up yet'. Running in the second fastest heat, Ruona's Top 6 in Q2 together with a P7 from the first qualifier will see the former Pro racer reseeded into the top heat for the final round.
View our event image gallery here.

---