December 11, 2016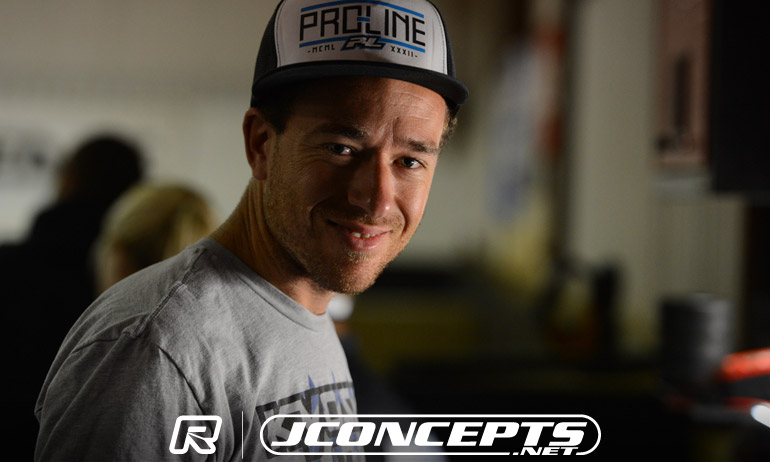 Jared Tebo took an easy win in the opening 4WD A-Main at the JConcepts Indoor National Series Finals at Speed RC.  The Kyosho driver was left to take a Sunday drive after just four laps when his main rival Spencer Rivkin had a moment which dropped the No.2 starter back to third behind Associated team-mate Damion Borkowicz. Borkowicz would later have a moment of his own allowing Rivkin back through to second while all the time Tebo was pulling off into the distance.  Winning by over 8-seconds on the 16-second lap, Tebo headed a Top 6 that finished up as they started.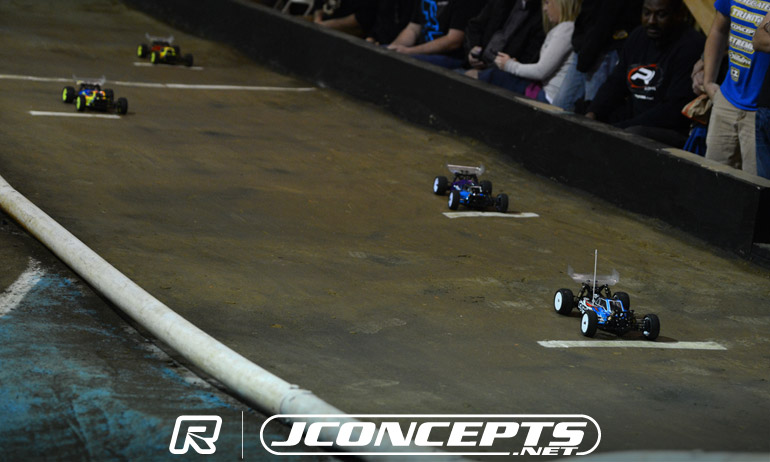 'Awesome' was how Tebo summed up his A1 win.  Running a new set of tyres in last night's third & final qualifier, having secured the overall TQ in the second round, he said the only change he made was to switch back to his previous set of Pro-Line tyres.  Describing the track as feeling 'pretty good' he added 'it was a little looser' than yesterday but he was still 'super comfortable' with his Orion powered ZX6.6. With 11 cars lining up for the A-Main, he said at the start he was a little 'worried' about traffic but 'everyone was super respectful' as he lapped the field.  Looking to A2 he said he would 'just try and repeat' and in terms of his car he just needs to 'charge the battery and clean the tyres'.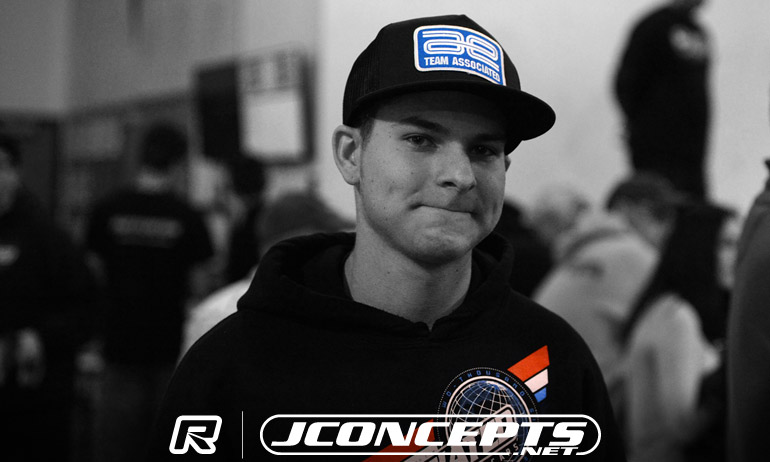 'Didn't go as planned' was Rivkin's summary of A1 adding, 'my car bunny hopped off a hump and I just spun out and dropped to 3rd'.  Setting the fastest lap, the 18-year-old said, 'I feel my car & tyres are better than Jared's'.   Planning to leave his Reedy powered B6 unchanged he said, 'I've one more chance at it and hopefully can make it go to A3'.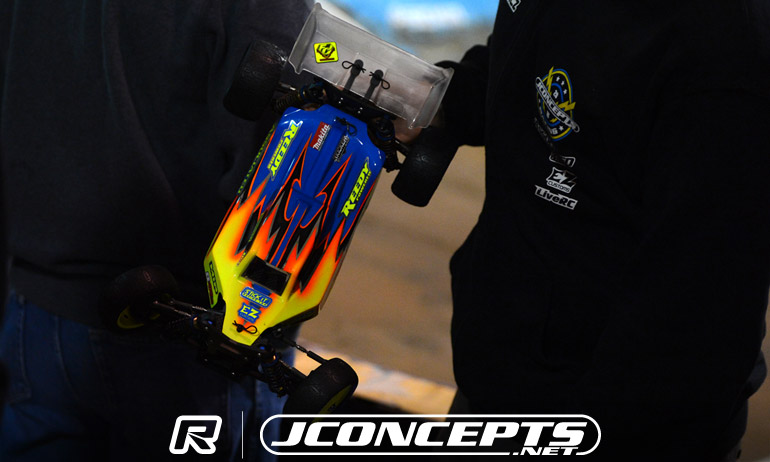 'The track was definitely different and it was a little sketchier because it had more grip but I made a lot of mistakes on my own', was Borkowicz's view of A1.  The Florida racer said, 'I managed to get up to second but had a mistake and went back to 3rd so I'm hoping for better driving on my part in A2'.  Behind the 16-year-old Alex Kosciuszek took fourth, 1-second back, while home favourite Max Flurer finished a distant fifth.
View our event image gallery here.

---