January 20, 2017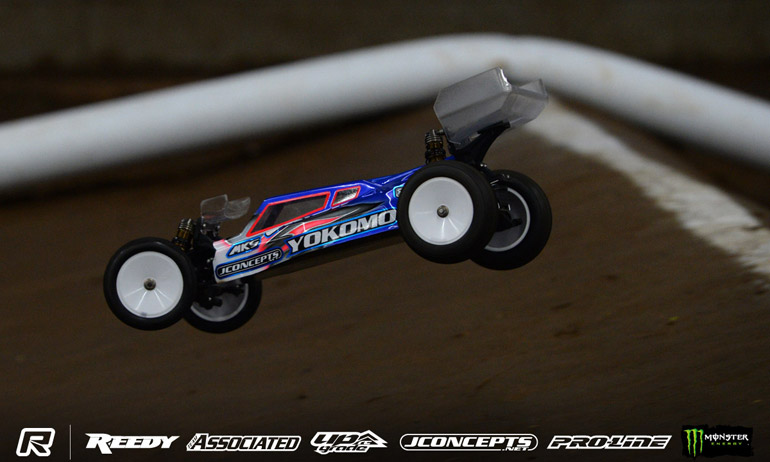 Ryan Maifield has laid down the fastest lap of 2WD practice on the opening day of the Reedy Race of Champions.  The new Yokomo signing posted a best lap of 20.135 to top the times from 4WD pace setter Ty Tessmann, the separation 4/100ths of a second.  A good day for the new team debutants, a strong lap from TLR's Tanner Denney would see him the fastest of regular team drivers in P3 while team-mate & defending Champion Dakotah Phend ended up only 18th fastest of the 30 invitational class drivers.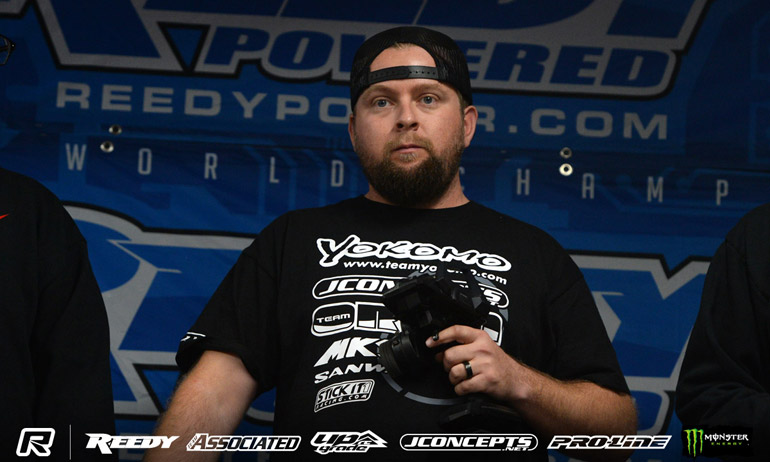 Having made 'a few changes' to his Orion powered YZ-2, Maifield described his car as 'really good' for the final of the day's three practice rounds.  The 2015 winner added, 'I am still working everything out but the team is really good to work with and there is good team work between everyone'.  Looking to the racing, he said, 'any laydown car that fast isn't easy to drive but it predicable so its looking good'.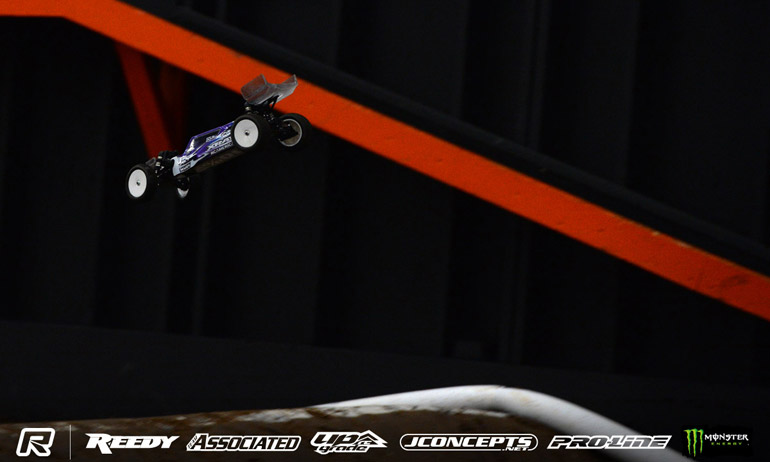 Tessmann said changes to his XB2 were 'very good' making it 'easier to drive and faster'. Declaring himself 'very happy so far', he is running a stock kit with the only optional on the car being extra chassis stiffeners.  While for 2WD there is 'a long way to racing', the Canadian said, 'based on that run and how we expect the track conditions to be we will make a very small change for racing' which for 2WD gets underway Saturday afternoon.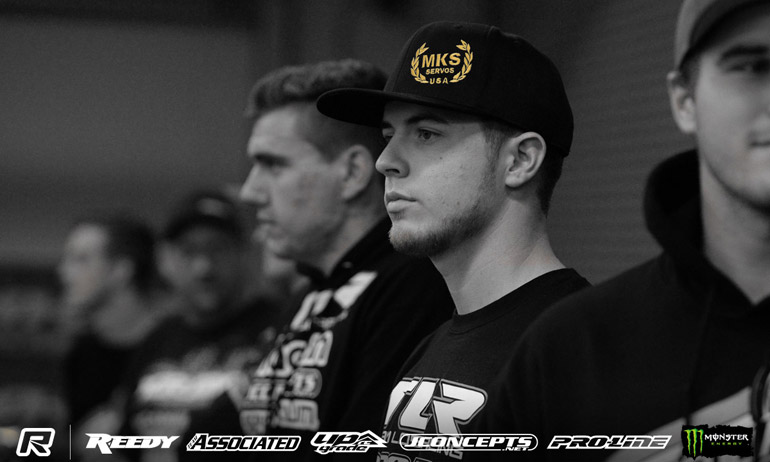 'My car is really good but I need to make it a little quieter, it was super loud', was how Denney summed up his practice. Rebuilding his gearbox, when asked what the cause of the noise was he replied, 'a bad mechanic'.  Describing his TLR22 as 'easy to drive', the 21-year-old said 'we'll see how the racing goes but its all down to the luck of the draw. Phend, summed up the first day of his title defence by saying, 'I think it going good, tomorrow will tell the truth'.  Like his team-mate, the 19-year-old said 'both my cars are safe and easy to drive'.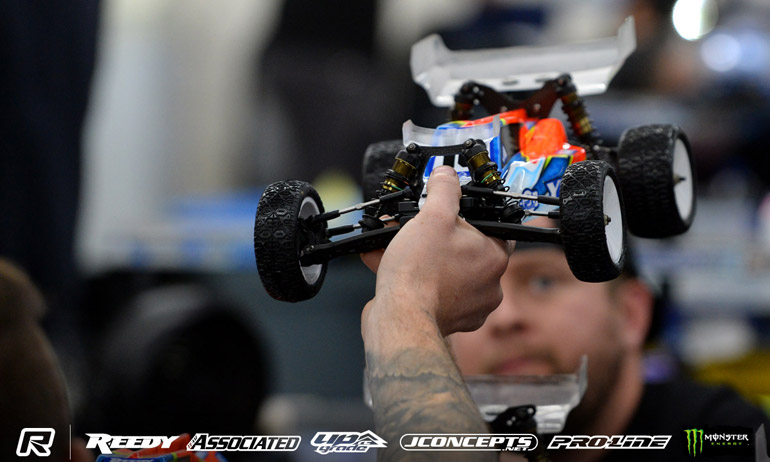 Setting the fourth fastest lap time, Lee Martin said overall practice 'wasn't too bad' but for the final run they 'went a different direction with the set-up and it wasn't as good'.  With some elements of the changes better for racing he will 'go to what Ryan (Maifield) is running'.  The British driver said he also hopes the track changes, adding 'more grip would be good'.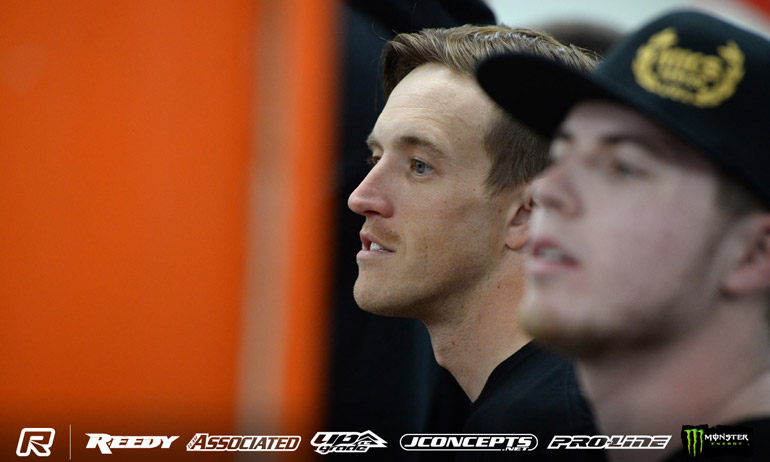 'I'm happy now' was how Dustin Evans summed up posting the 5th lap time.  The fastest Associated driver in 2WD,  having made a rear end set-up change to his Reedy powered B6D he said it was 'now where I want it to be'.  Admitting 'Maifield was super fast that time', he added 'my car is very consistent which is good for racing'.
View our event image gallery here.

---