January 7, 2017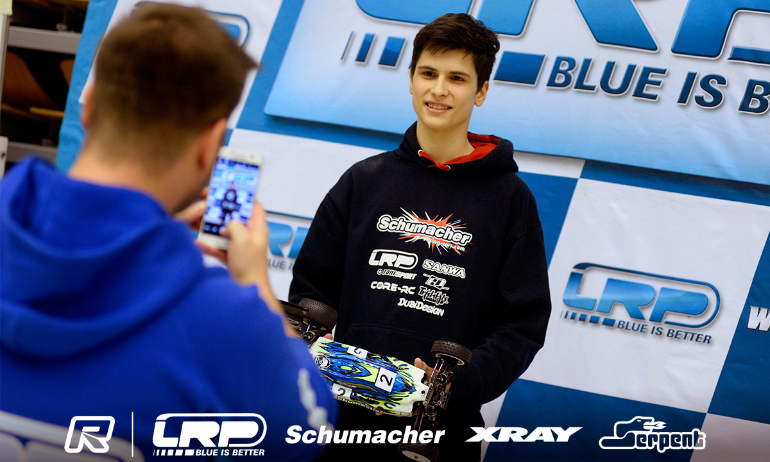 Having become the 2WD Buggy Top Qualifier earlier in the day, Michal Orlowski completed the TQ double at the DHI Cup presented by LRP taking the final two rounds of 4WD qualifying to secure pole for tomorrow's A-Mains.  The Schumacher driver had a less than perfect start to qualifying when he ran Q1 with a loose steering servo but despite this still managed to get P2 behind Joern Neumann.  After another P2 run in Q2 behind David Ronnefalk, Orlowski finally delivered in Q3 setting the stage for a Q4 showdown for the overall TQ.  With both Neumann and Rheinard struggling, Orlowski just had Ronnefalk to contend with and while they went back and forth, both having to deal with traffic, it was Orlowski who took the spoils.  Behind him it is Ronnefalk who will line-up second followed by undefeated 4WD champion Neumann, with Rheinard and Samppa Orhanen making up the Top 5 starters.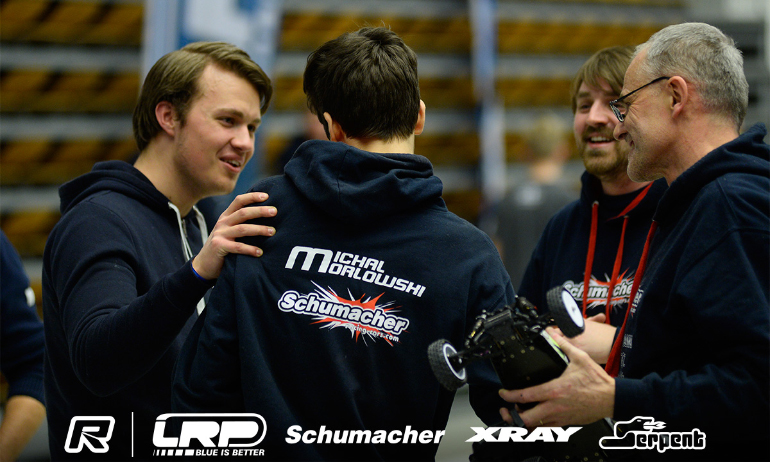 After what he called a 'rough start' to Q4, Orlowski said 'when I heard I was 1-second back from David I started to pushed really hard. I lost time in traffic but then David also lost time in traffic it was very close and in the end it worked out good for me'.  The former European Champion expects a difficult race tomorrow saying, 'the top 3 are all on the same pace so the finals will be difficult and my aim starting from the front will be to try keep calm and make no mistakes'.  Having improved the car for Q3, finding more rear traction, he added they will leave his LRP powered CAT K2 unchanged for A1.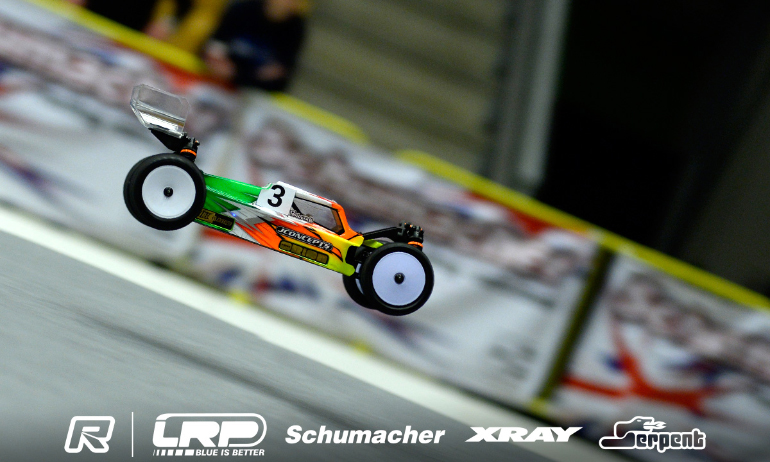 Summing up Q4, Ronnefalk said, 'it was good until I hit traffic' adding 'when Michal hit traffic it was more spread out and that was what cost me the TQ'.  Making a late mistake as he tried to claw back the time, even with the mistake the separation being just 6/10th, the HB Racing driver said, 'I'm second on the grid and I have a really good car so I'm happy'.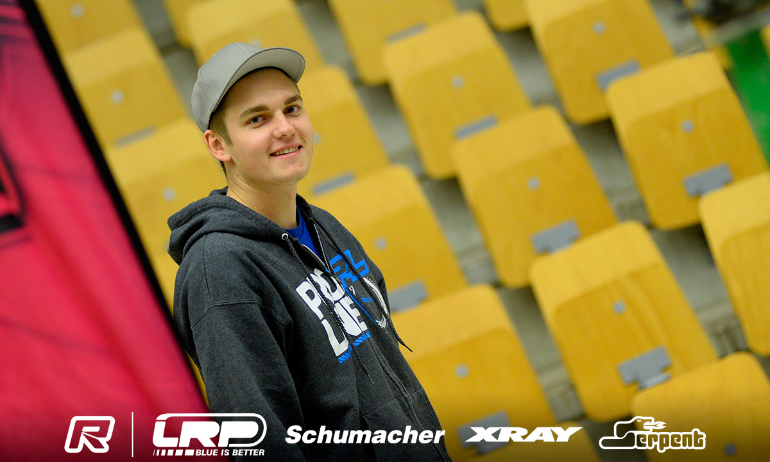 Having won his 5th consecutive 4WD DHI Cup title from fourth on the grid last year, Neumann said qualifying 3rd wasn't a problem adding 'I think the race is still wide open'. Changing from a 5.5 turn motor to a 5 for Q3 he said he didn't like the feeling and pulled off early.  Going back to the 5.5 turn Orion motor for Q4, the Serpent driver tried a harder front diff but said it pushed too much but still he was able to get a P3 that would count towards his final grid position.  For the opening final, the current European Champion said he will revert to his Q1 set-up.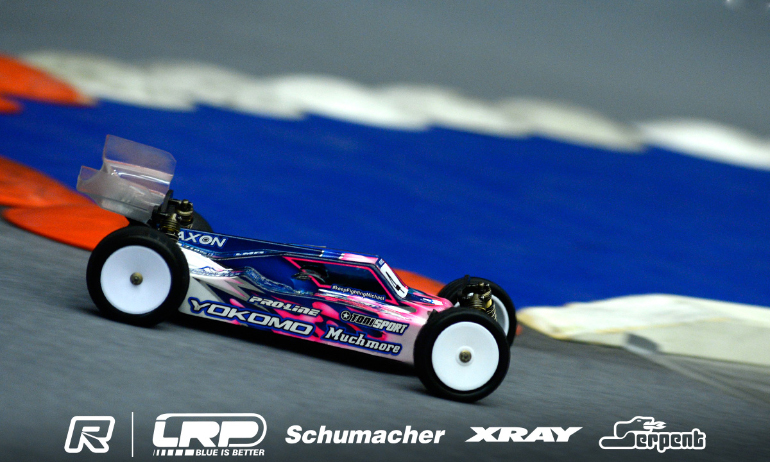 Set to line-up fourth on his 4WD Offroad DHI Cup debut, Rheinard said 'the driver was shit'.  While the Yokomo driver would get a P2 in the penultimate round, benefiting from Neumann and Ronnefalk both having a bad run, he said he continues to struggle with understeer.  Going into the final the German said, 'I will just drive around and see what happens. Getting anything more than fourth will depend on the others doing damage to one another'.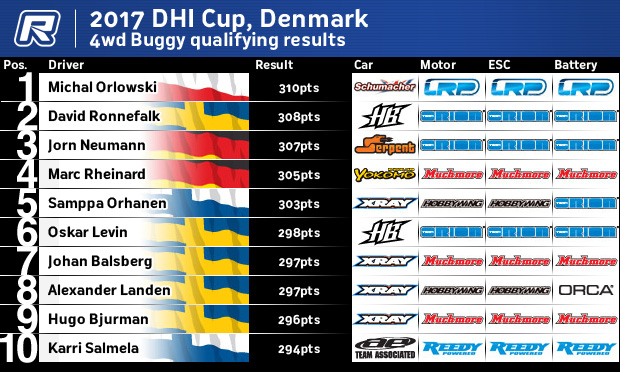 View the complete offroad event results here.
View the event image gallery here.

---