January 8, 2017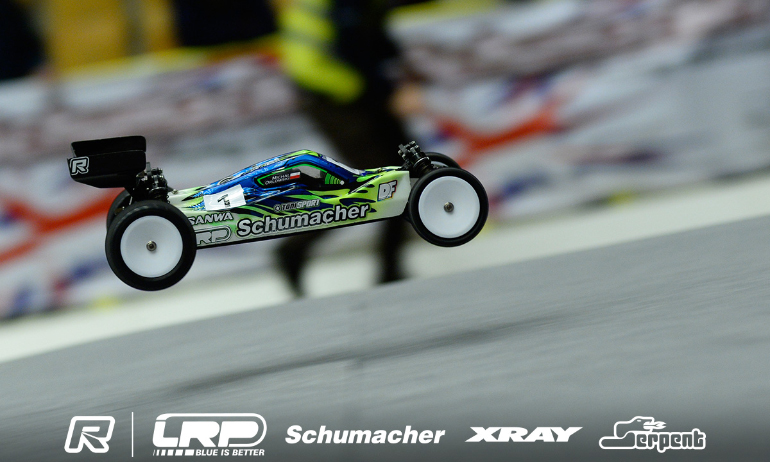 Michal Orlowski made light work of his rivals in the opening A-Main of 2WD Buggy at the DHI Cup this morning.  The Top Qualifier almost immediately took control of the race clearing off in the distance ahead of Joern Neumann and David Ronnefalk, an early mistake putting Marc Rheinard out of contention.  With defending champion Orlowski winning by 7.5-seconds, the main action of the race was to come towards the end as Ronnefalk caught Neumann getting by when the German cased the jump in front of the front of the drivers stand.  Next time round however Ronnefalk would get it wrong at the same section allowing Neumann back through.  Ronnefalk would made another attempt to get second on the final lap but trying to capitalise on a bobble from Neumann flipped over & needed marshalling but still managed to hold onto 3rd ahead of Dane Jesper Rasmussen.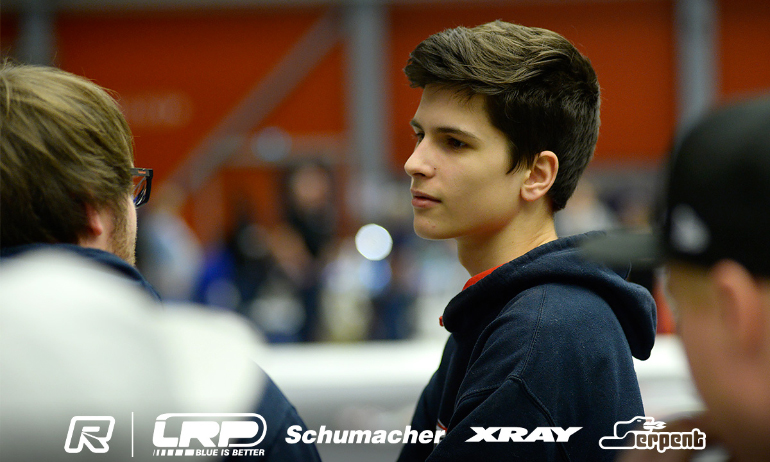 'I hope for the same in the next but I don't think it will be so easy' was Orlowski's reaction to his dominant win.  The Schumacher driver said, 'Joern had a mistake at the start and that already gave me a 1-second lead allowing me to cruise around and put in good laps'.  The 15-year-old continued, 'then Joern and David started fighting which gave me more seconds'.  Expecting a tougher A2 he said, 'the car is really good and I know I have the speed so I'm ready'.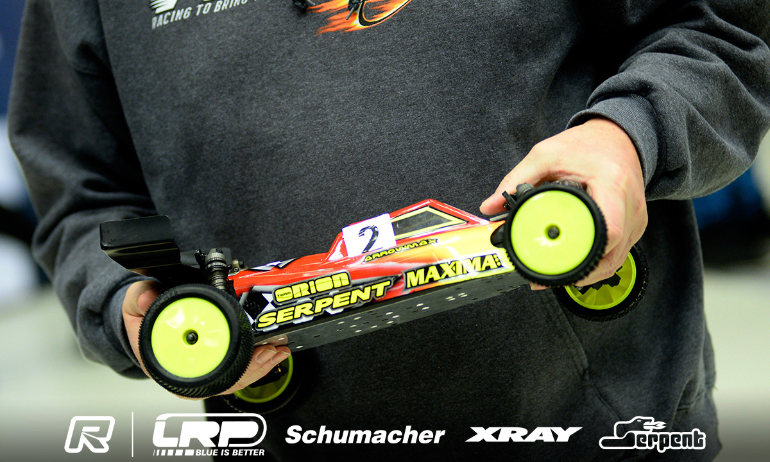 'Luckily I finished second' was how Neumann summed up the first A-Main encounter.  The Serpent driver continued, 'I changed nothing on the car but it was very loose on the rear, very strange'.  He added, 'I was just trying to keep the car on the track'.  Asked what he though caused the lack of traction the German replied, 'the only thing I changed was the tyres'.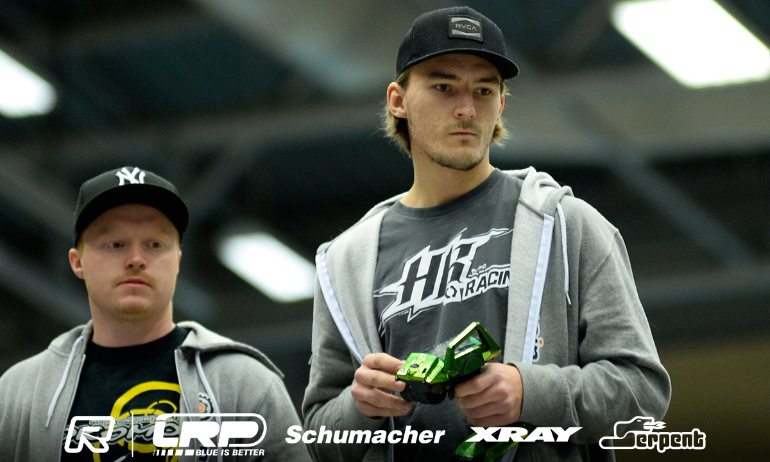 Having lost position to fifth place qualifier Wilhelm Skjöldebrand at the start after he didn't make it over the first double, Ronnefalk said, 'I couldn't get 2nd but 3rd is pretty good'.  The HB Racing driver continued, 'My car felt great and the race was pretty much what I was expecting.  If the others made mistakes I would be there to take the places.  Orlowski had extra speed in his car but me, Marc and Joern are on the same pace.  I had a chance on the last lap but flipped over.  I'll try again in A2'.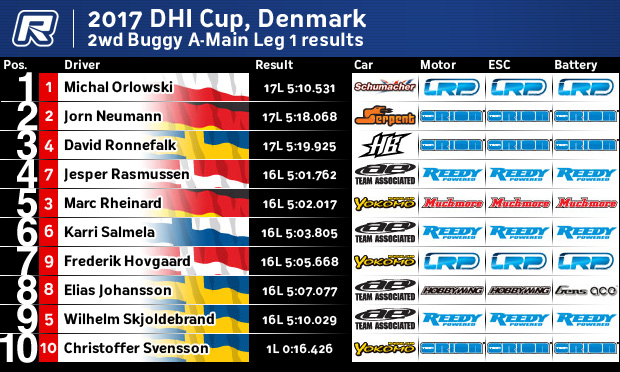 View the complete offroad event results here.
View the event image gallery here.

---