January 22, 2017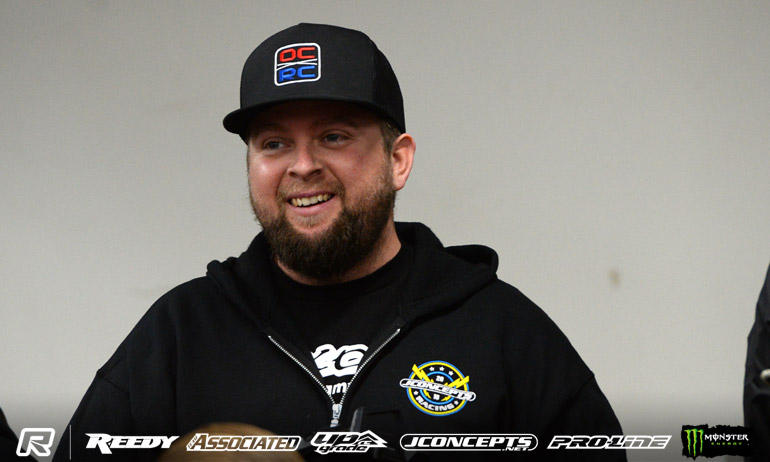 The Reedy Race of Champions is heading towards a classic Ryan & Ryan showdown as the latest round of 2WD action produced a win each for Maifield and Cavalieri keeping the separation between the arch rivals at 1-point with two more rounds of racing left to decide the champion.  For defending champion Dakotah Phend, the round effectively ended his quest to become only the third driver to take back to back wins at the legendary event, as he ended up with an 8th in the race which was won by Ty Tessmann. Having shared the points lead at the end of 4WD, Tessmann survived needing to be marshalled to register his first 2WD win but it looks to have come too late for the new Xray signing to play a part in the title showdown.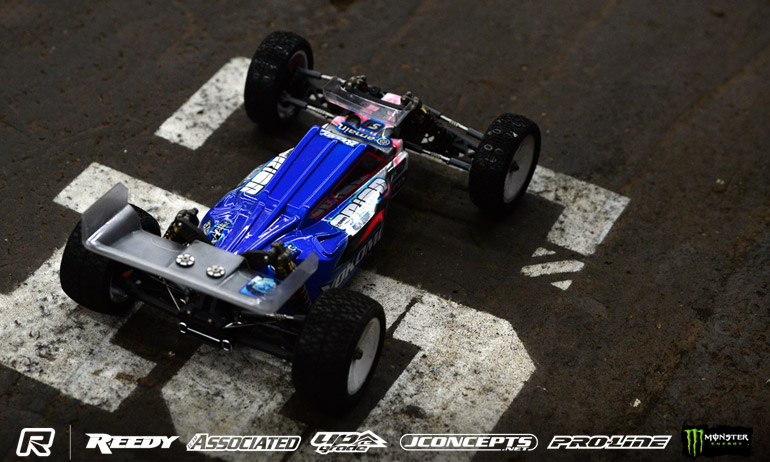 'I did what I needed to do.  I started in front and stayed in front' was Maifield's reaction to putting a second 2WD win on the board.  The 2015 Champion continued, 'Once I got in the lead I started to cruise to conserve tyres as I want to end the day on the same set'. Making his debut for new team Yokomo, his Reedy race break through coming on his TLR debut, he said, 'I'm having a good time with the team, and fun driving, so so far so good'.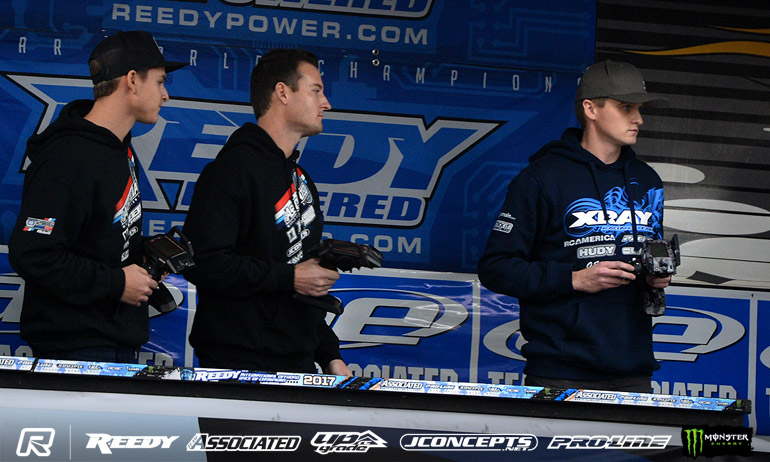 Cavalieri, who is chasing a 4th Reedy Race title, said, 'I got a great start from 9th. I was due one of those'.  He continued, 'I'm happy with how everything is working and my car is real good.  Just 2 more rounds to decide who its going to be'.  'Running a different set of tyres for his latest encounter 'to prepare for the next two rounds', the Team Associated driver said 'it was a good run with those tyres for sure, we're looking good for the last two'.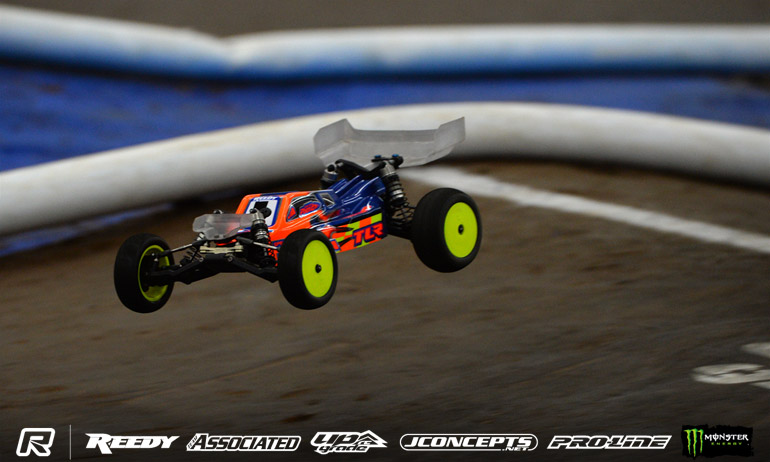 Summing up the race that ended his title hopes, Phend said, 'I started at the back and got together with a couple of people and couldn't get to the front.  The 19-year-old continued, 'It sucks but happens. That's what makes the Reedy Race so hard to win'.  The result drops him to 8th in the standings while Tessmann moves up into a podium position.
View our event image gallery here.

---