January 7, 2017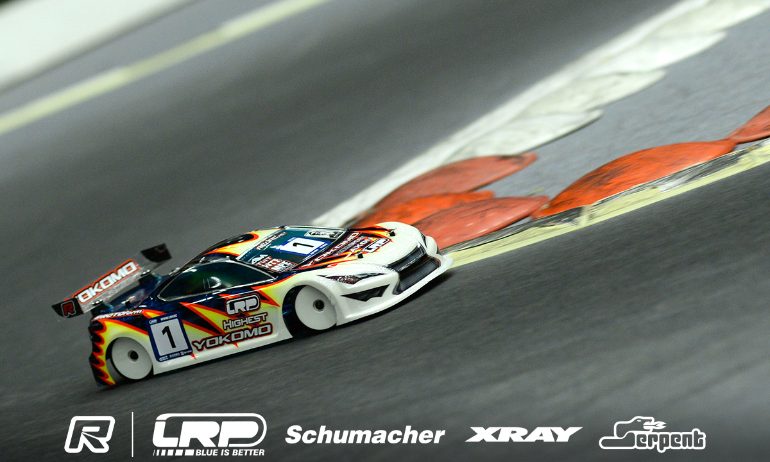 Having struggled to a P6 in yesterday's opening round of qualifying at the DHI Cup presented by LRP, Ronald Volker resumed normal duty this morning as the reigning 7-time champion of the Danish classic TQ'd the second round of qualifying. The Yokomo driver topped the times by 2.2-seconds over Jan Ratheisky, the Xray driver putting in an impressive Modified run to back up his performances in the Superstock class in which he has TQ'd the first two rounds.  Alexander Hagberg would complete the Top 3, 11/100ths off his Xray team-mate, while last night's Q1 topping Naoki Akiyama set the fourth fastest time with Awesomatix pairing Freddy Sudhoff and Viljami Kutvonen rounding out the Top 6.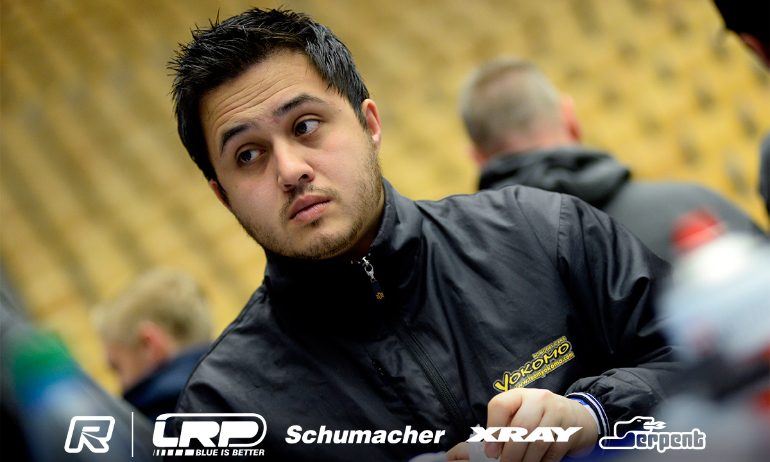 'Definitely a better qualification than the previous one' was Volker's reaction after Q2.  The World Champion continued, 'It started out well at the beginning but then I started to have a problem in the long corners as the car got edgy and I could not go as fast as I wanted.  Considering I struggled in the first run these are very valuable points'.  Switching from running a carbon chassis on his BD8 in Q1 to an aluminium chassis on the same car for Q2, he said while 'the traction came up a little bit' the car 'seems quicker' but added, 'now we just need to get the balance'.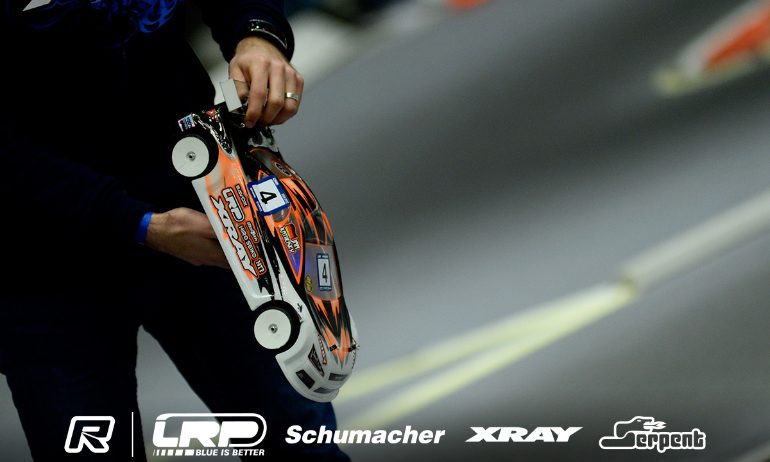 Joking his improvement today was down to switching from coffee to a cappuccino, Ratheisky declared himself very happy with his P2.  The German, who is best known for his ETS Pro Stock and Formula campaigns, said, 'I started off easy aiming to get a Top 6 finish. I don't know what is going on but my car is just easy to drive'.  For Q3 he said, 'I will just try to do the same again'.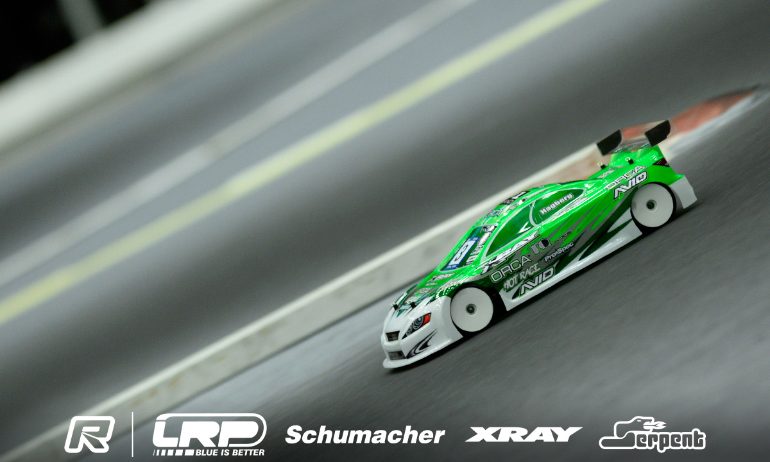 'A clean run but a bit too slow' was Hagberg's view of Q2.  He continued, 'the traction came up which made the car edgy'. Having struggled with his tyres in Q1, he said that was fine now and the plan for Q3 is to 'lose front grip' from his ORCA powered T4 adding with a front roll centre adjustment, 'it should be fine again'.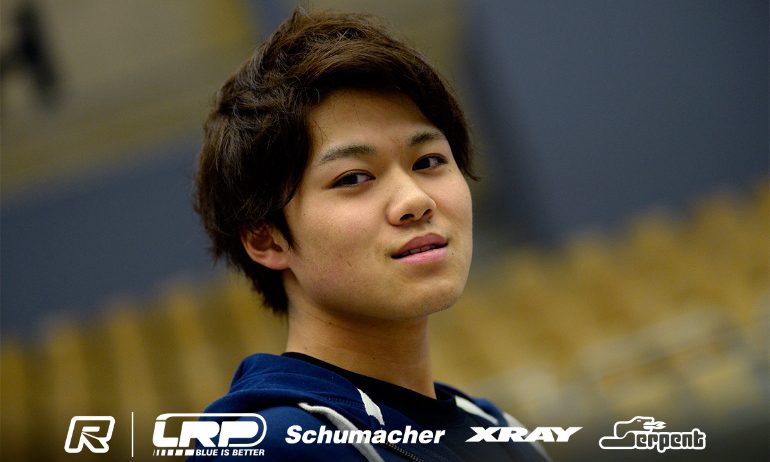 Admitting after he TQ'd Q1 that his team-mate Volker was faster, Akiyama said his 'car (was) difficult' and 'yesterday was better'.  The 17-year-old Japanese driver continued, 'in the low grip my car was better'.   With today's track having more grip and his car becoming edgy to drive as a result he said, 'I need to change the set-up for the next one'.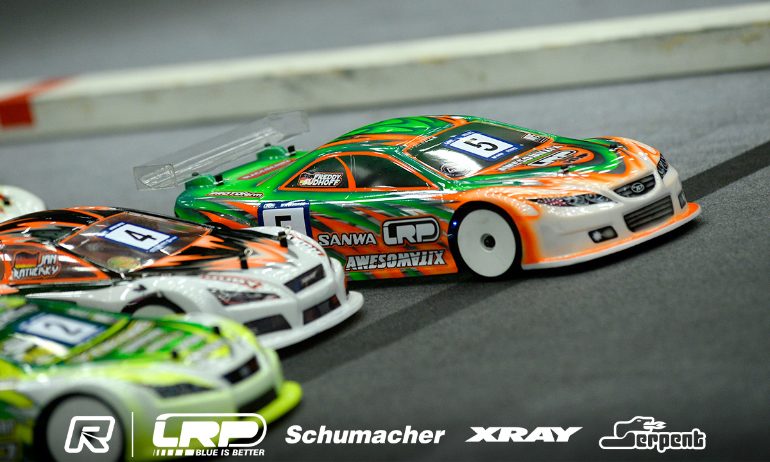 'Until I made a costly mistake it was fine' was how Sudhoff described his Q2 performance. In the second minute of the run the 2015 podium finisher would hit the wooden track markers in front of the driver stand and flip his A800 losing almost 4-seconds. The German said, 'the traction is getting higher and higher and making the car edgy again so we need to find a way to overcome this'. Team-mate Kutvonen said changes overnight to his A800 had made it faster but very difficult to drive. The Finn added, 'I think I was 15-times on two wheels so now I have got to make it easier to drive again'.
View the event image gallery here.

---