February 18, 2017
Bruno Coelho has TQ'd the fourth round of qualifying at the TITC in Thailand however the Xray driver said it was only possible due to the fact Jilles Groskamp broke off the start line.   Having dominated yesterday's opening day of qualifying, topping all three rounds with ease, the Infinity driver would suffer a layshaft bearing failure as he left the line, his car gliding to a halt before the first corner with Groskamp saying afterwards, 'it's better it happen today then tomorrow'. With Groskamp out of the equation, it looked like Naoki Akiyama was on target for the TQ but with a minute to go his Yokomo would pop a front drive shaft sending the 17-year-old spinning off into retirement.  This left Coelho to pick up the pieces, last year's Top Qualifier & Champion posting his first TQ run ahead of Infinity's Akio Sobue and a much improved Ronald Volker.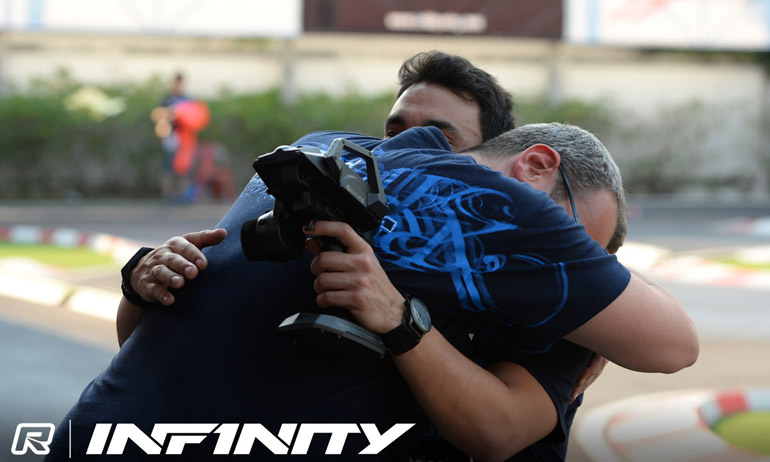 'For sure I am happy with the result but the problem is still the same, luckily for me Jilles broke', was how Coelho summed his his TQ.  The ETS Champion, who started the newly reseeded heats 3rd, said once he knew Groskamp was out he 'then he knew the race was on'.  Describing his 'car almost undriveable', he added 'it was only when Naoki broke that I could get first'.  Frustrated by his ongoing tyre issues, when asked if he still had a fresh set of tyres left from his 4 set allocation the Portuguese driver was not willing to divulge details, some suspecting he is saving a set for the penultimate evening round of qualifying which is expected to be the rocket round.  Team-mate Alexander Hagberg would struggle badly in Q4 setting the 16th fastest time, the Swede saying, 'the car was like driving on ice, I could barely get around and I don't know why'.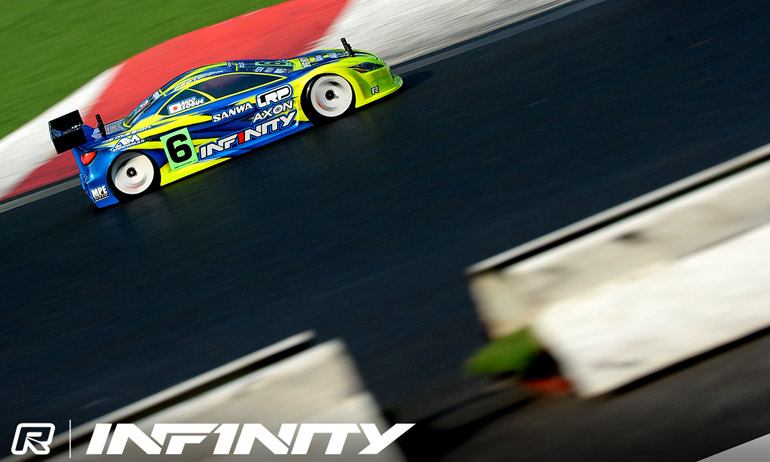 Making his debut with Infinity this weekend along with former TRF team-mates Marc Rheinard and Naoto Matsukura, Sobue said his SMJ Prototype 'was not so bad but still pushed'.  Running a new set of tyres, which had been scrubbed in over 5-laps, he said 'this set was ok'.  Currently sitting 5th in the qualification ranking, 3 from 6 rounds to count, but counting a P7 from the first qualifier, the Japanese driver is hoping to replace that with a good run in Q5.  The multiple World Championship finalist said in practice his car worked well in the cooler conditions and he will put on the set-up he used then for his next run.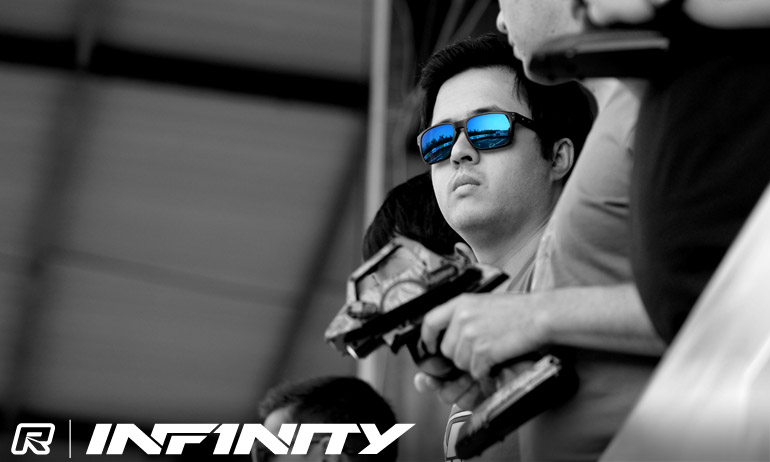 Finding himself reseeded in the second fastest heat after a difficult day yesterday, Volker said, 'It felt different to start in the 2nd last heat.  I just tried to drive my own race but I had no idea if I was fast or not'.  The World Champion continued, 'the grip felt better than yesterday, so this set of tyres was fine finally'.  While encouraged by his first Top 3 run, the German conceded, 'I can't do much much else and my aim is now try and put the car in the A-Main but added, 'I hope the colder conditions suit my car like in practice'.   Team-mate Nicolas Lee, who in contrast to Volker had a very strong first day of qualifying, led away the field after Groskamp's problems but was passed by Coelho when he rolled his BD8.   Getting a P6 for the round, his worst round so far, the Singapore driver said, 'my car was good but I just flipped after I hit the curbing'.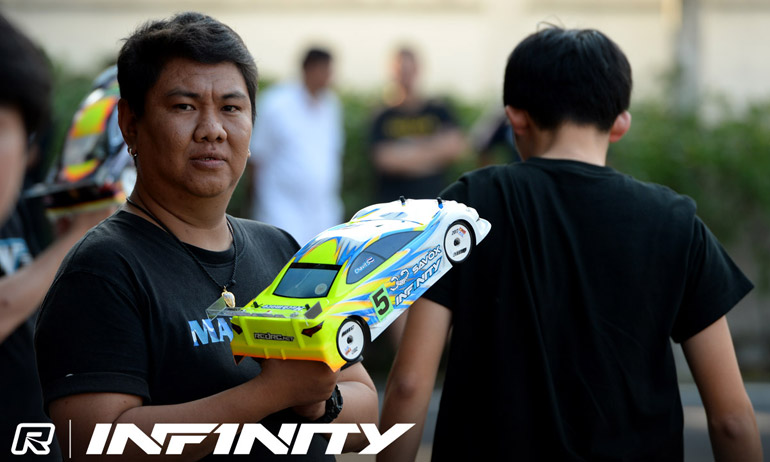 Setting the fourth fastest time, having moved up from running in the 3rd fastest heat yesterday to the top heat, Chavit Saligupta said he decided to use new tyres for the round and 'they were perfect' with his SMJ both 'stable and consistent'.  The Infinity driver said his only issue over the 5-minutes was that he had to open for his team-mate Sobue saying, 'Akio was just too fast'.  A driver who lives in Bangkok, Saligupta is confident his current set-up will be good for the cool evening conditions and the only change planned is to run new tyres.
Completing the Top 5, Andy Moore described his last qualifier as 'another OK run' adding "I just drove safe'.  The Infinity driver continued, 'I didn't start as good as the others and that probably cost me.  Maybe I could have risked a bit more it didn't feel as locked in as before'.  For his next qualifier, the former World Champion is again planning to air on the side of caution saying 'my car wasn't really that good in high bite conditions before so I have to be careful but if I can get another P5 that should put me in the A-Main for sure'.
View the event results here.
View the event image gallery here.

---