April 29, 2017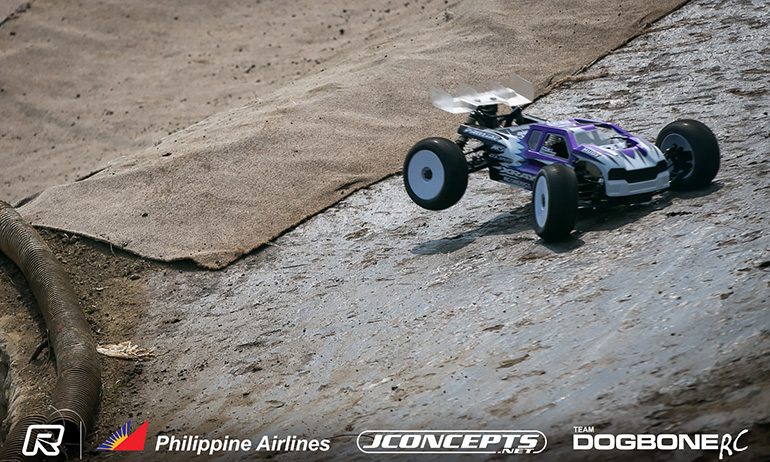 Ty Tessmann made it 3 out of three as he opened Day 2 of the Philippine Masters with a third TQ run in Truggy.  Setting the fastest lap for the first time, the Xray driver overcame a first lap error to again top the times ahead of Kyle McBride with Aaron Stringer completing the Top 3.  Overnight track work and a new coating of molasses made for much higher traction, with drivers reporting conditions as being a lot more edgy compared to yesterday's opening two qualifiers.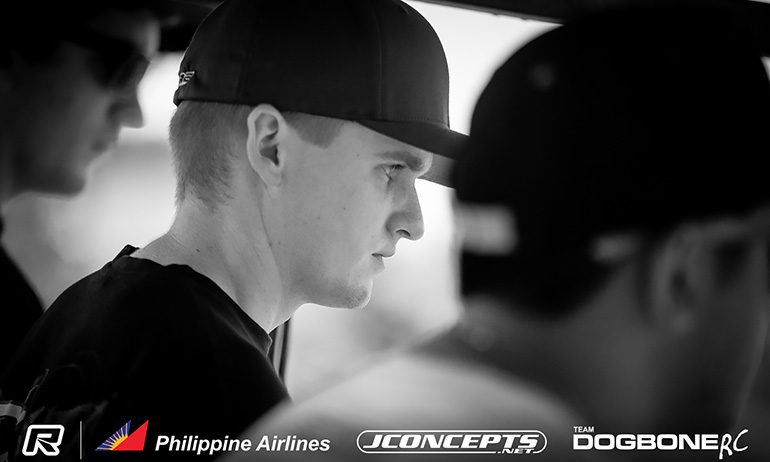 Feeling a lot fresher today following a good night sleep, commenting on his run Tessmann said, 'It was pretty good.  The track today has a lot more grip today because of the fresh molasses'.  He continued, 'I had a roll over on my first lap but my truck was good and I had no more mistakes so I was able to come back from that'.  Making 'a couple of changes' to his OS Speed powered XT8, the Canadian said the resulting extra steering had made it 'better' to drive.  With Pro-Line team-mate Adam Drake reporting tyres choice as a bit of an issue Tessmann said, while they are 'still trying to figure out what we can run' he believes they 'have probably got it figured out' concluding, 'there is less tyre wear today than yesterday'.  Posting a P6 for the round, Drake said with the 'grip super high' today the compound he is using is border line but they only have a limited number of the tyre in harder compound which they had set aside for the long 1-hour A-Main.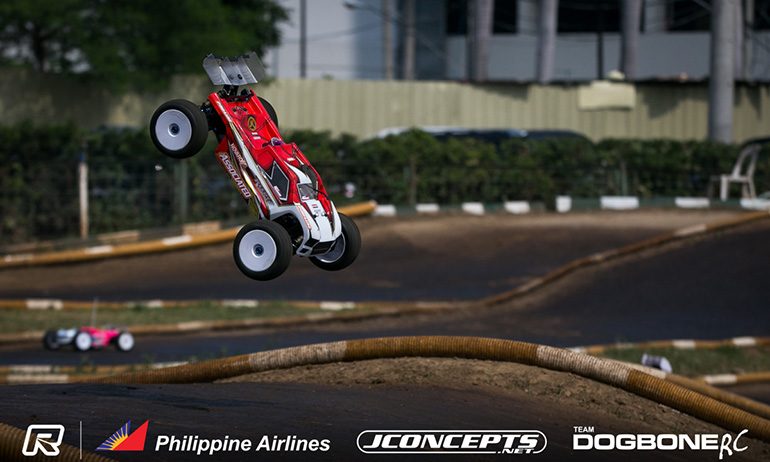 'The track is a fair bit different after they redid the molasses', said McBride after his run.  The Team Associated driver was on the TQ pace but got caught up in traffic as Atsushi Hara & Adam Drake tried to pass a slower car and he ended up landing on top of Hara sending him on to his roof and needing to be marshalled.  Costing the Aussie around 3-seconds, he said, 'if I didn't have that roll it would have been a TQ run'.  With the track quite edgy to drive, McBride will make small changes to his Novarossi powered RC8T to 'make it flow better'.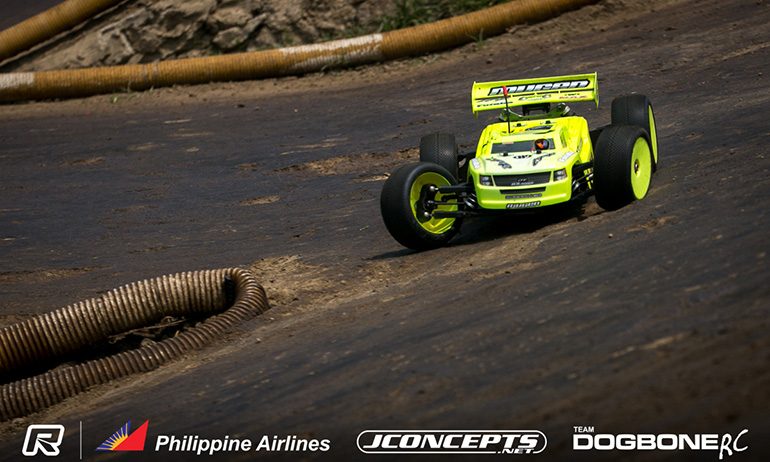 Pleased with his run in the trickier conditions, Stringer believes the start time of today's action has given the molasses less time to dry.  With a two hour difference to the Day 1 start time, when the track opened earlier for free practice, he said this is why the track is now 'a little more aggressive'.  With no free practice today, he expects 'higher grip in general today' and with this in mind, the reigning Australian National Truggy Champion will make 'little changes' to his Mugen to 'make it a bit easier to drive in the high grip'.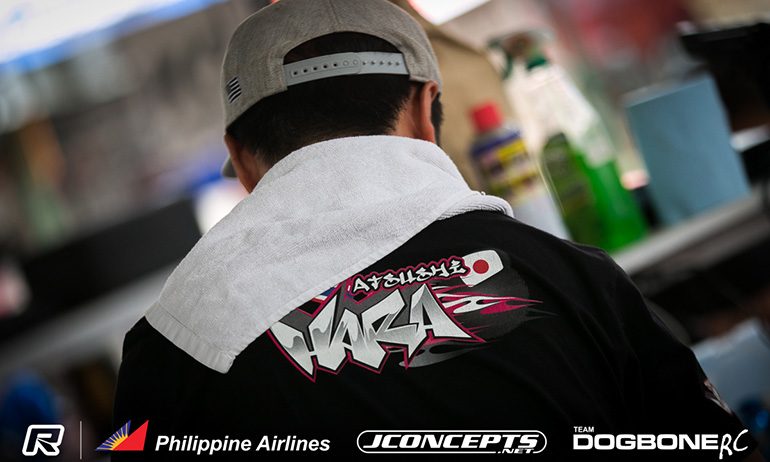 'Still stupid mistakes' was how Hara summed up Q3.  Parking his HB Racing truggy nose first into the tyre at the hairpin in front of the driver's stand losing a couple of seconds, the Japanese legend continued 'the track conditions are better now but there was a bit too much traction for my set-up so it was hard to drive'.  Describing the balance of the truck as 'good', he plans to 'make a little adjustment' for the penultimate qualifier to make it easier to drive, but he is also hoping he can finally put in a run without any 'stupid driving'.  Behind Hara, returning international visitor Aaron Gomez completed the Top 5 ahead of fellow American and Mugen driver Drake.
View complete event results here.
View our event image gallery here.

---