May 28, 2017
Of the key podium contenders at this year's Reedy Race of Champions it was Ronald Volker who was the only one to register a win, the defending Champion winning Heat 3 of Round 9 ahead of Viktor Wilck to move ahead of the Serpent driver in the standings.   Third in the overnight ranking, Volker would get the jump on pole sitter Juho Levanen and despite a spin in the kink would go on to takes his 3rd win of the event.  While Volker was out front, all the attention was on the battle behind between Levanen and Wilck following their clash in yesterday's closing round.  In the end a mistake from Levanen would let Wilck through to second although the Serpent driver would have to see off a strong challenge from Infinity's Akio Sobue.  For overnight points leader Marc Rheinard, he would open his Day with a 3rd from 7th on the grid after an attempt to take the lead from Ralph Burch resulted in contact forcing the Infinity driver to wait.  Looking very much on target for a sixth Reedy Race title bar a complete disaster, Rheinard would recover from dropping to last to finish 3rd and maintain his Top 3 finishing record.  Up front Viljami Kutvonen backed up his first win from yesterday evening with another Awesomatix win while Nicholas Lee was another repeat winner in the round.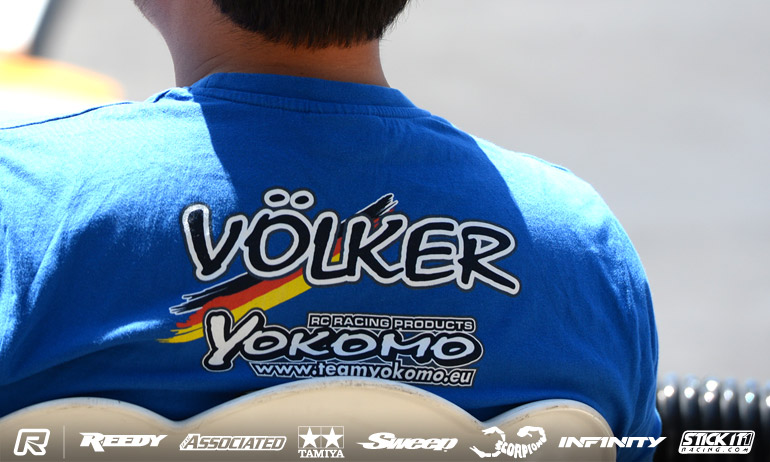 Commenting on his latest win, Volker said, 'I was trying to holeshot the start and right away felt I had it.  After that I tried to pull away and could get a gap over the first few laps'.  The World Champion continued, 'My car started to get loose over the run and I spun in the kink without attacking so that's something we need to change for the next one.  I start that 1st on the grid and want to try maintain that position for the race'.  On the latest points standings he said, 'I'm 2nd now but for the win I am not expecting to challenge Marc, his car is on pace and he has two front row starts so I don't expect him to fail but having said that we have seen before that anything can happen'.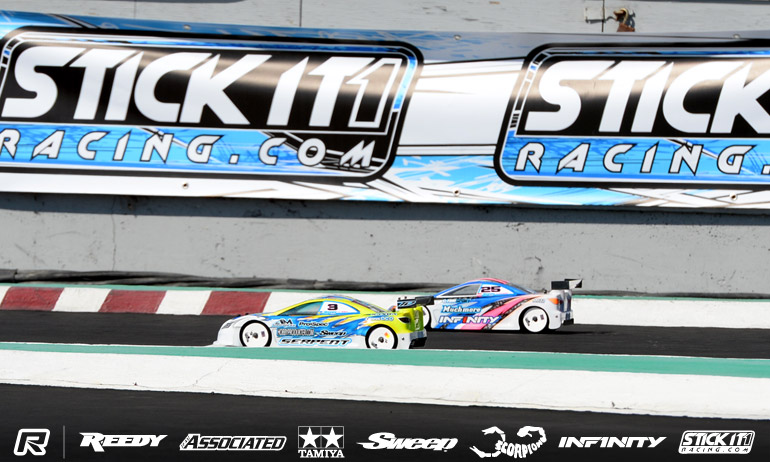 'I wasn't going to get into the same shit as yesterday with Juho so I backed off', said Wilck after the race.  With a clash with the Finn effectively ending his challenge for a second Reedy Race title, he continued, 'I waited behind him and he made a mistake so I could get by but Ronald was already cruising so I couldn't catch him'.  With Sobue on his back bumper he added, 'It was a good fight with Akio, he is really fast'.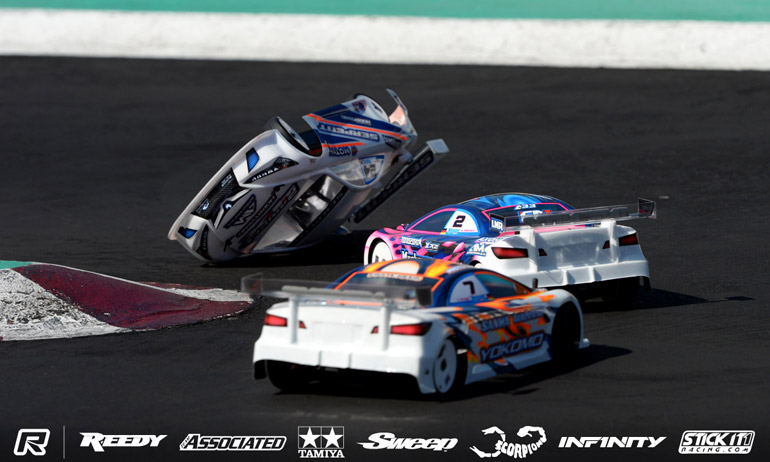 Summing up his 9th of the 12 races that will decide the winner of the 20th running of the Reedy Race of Champions for Touring Cars, Rheinard said, 'Yeh it wasn't bad at least for the points'.  The Infinity driver, this the first year the Japanese touring car newcomer has been represented at the event, continued, 'It could have been more but I hit Burch, I wasn't forcing the pass it just happened but it was a good comeback.  Now 2-times I have the TQ so I'll try to take advantage of that'.
View our event image gallery here.

---