May 28, 2017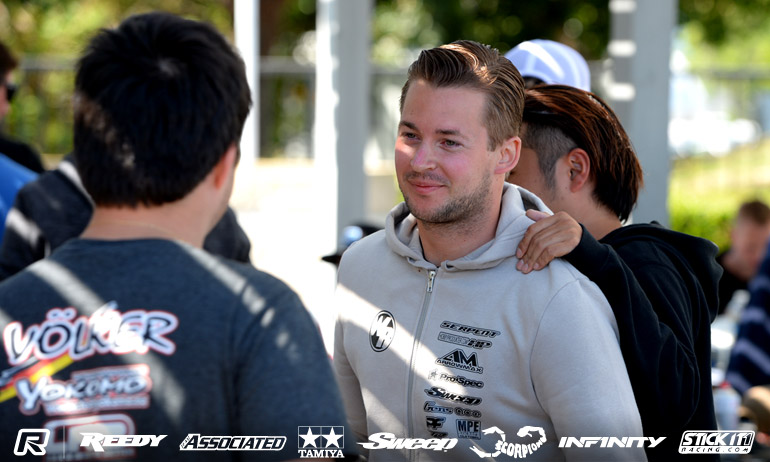 Day 2 of the Reedy Race of Champions is proving to be Viktor Wilck's day with the Serpent driver posting his third win of the day to join Marc Rheinard and Meen Vejrak as the only drivers with 4 wins on the board. The Swede's latest win was a significant one as Rheinard and defending champion Ronald Volker all line-up in the same race.  With a mistake from pole sitter Freddy Sudhoff handing the No.2 starting Wilck the lead, the former Champion would stay there to the end to win ahead of Rheinard and reduce the German's lead down to two points.  Another important win of the round was that of overnight points leader Vejrak who now sits third a further 2 points behind Wilck.  The third winner of Round 7 of 12 was Bruno Coelho, the Reedy Race rookie registering his first win of the event.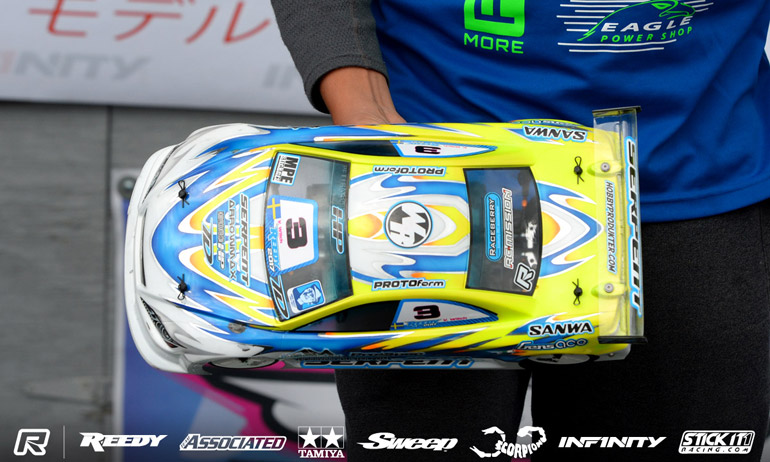 Reacting to his hat trick of wins, Wilck said, 'I just drove without mistakes when I saw Marc was coming. If Marc won this one he would pretty much have it (the title)'. The World Championship podium finisher added, 'I got lucky at the beginning when Sudhoff spun out and then had a clean road ahead of me. It was a good race and all 3 of us pushed maximum'. Set to finish off the day with another front row start when asked if it was now game on he replied, 'I'm just going to try to get more cleans runs and see what happens'.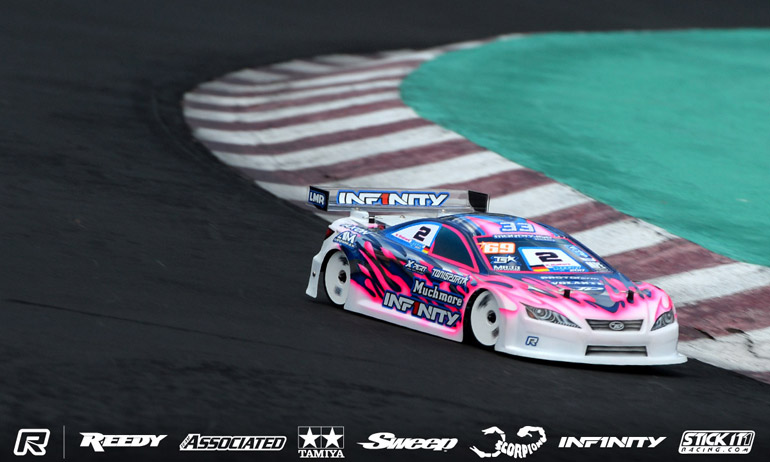 Starting from the back on the grid, Rheinard said, 'for 8th this heat, 2nd was pretty good'.  Last winning the Reedy Race in 2015, the Infinity driver continued, 'I felt I would be able to real in Viktor but I had understeer to the left, this set of tyres not 100% but otherwise it was a good heat for me.  Sure Viktor is 1 point closer to me but from 8th I'm happy'. Rheinard will end Day 2 starting Round 8 from 6th on the grid with Ryan Cavalieri, a winner yesterday and Coelho occupying the front row.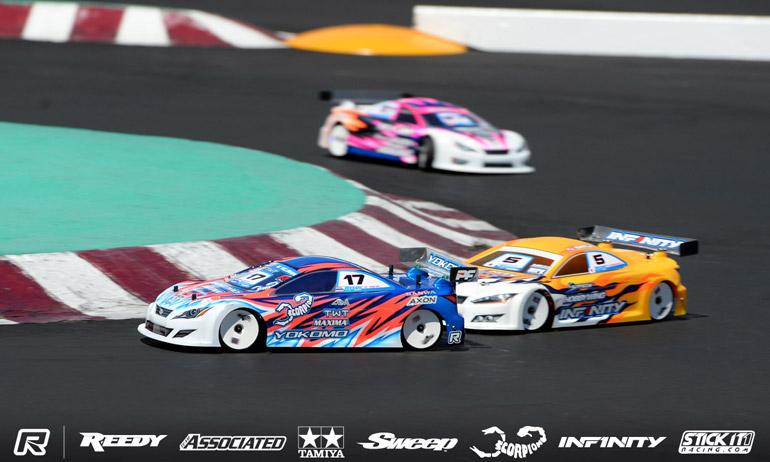 'I had to make sure I took advantage of my front row start' was how Vejrak summed up his win from pole. The Yokomo driver didn't however have an easy time of the race with overheating tyres an issue.  The former podium finisher said, 'It was better than this morning because I have steering but I made a safe drive'.  He continued, 'the feeling is strange and after a few laps the grip goes completely.  It looks like I overheat the tyres.  When Naoto caught me I was having to go slow to cool the tyres but then could pull away again'.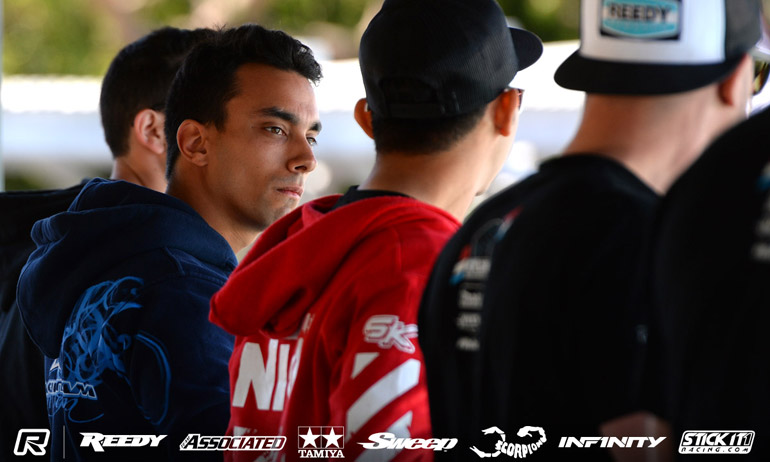 'Finally' was Coelho's reaction to his first win. The Xray driver continued, 'so many times I was in 1st position but through my own fault or super bad luck I couldn't stay there'.  His first Reedy Race experience, the ETS Champion said, 'For sure it is not going well for us. It's our first year so we have no experience of the track and no base set-up for here. We are still working on it but the problem is I've no steering so its quite difficult'.
View our event image gallery here.

---