September 15, 2017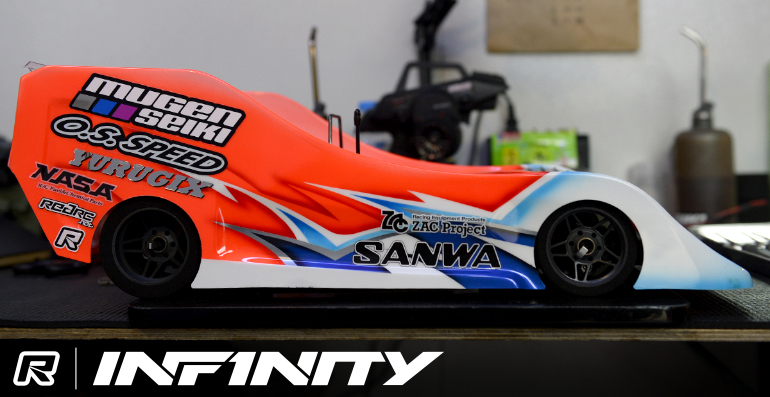 Chassis – Mugen MRX-6
Engine – OS Speed R2103
Tyres – Matrix (Handout)
Fuel – Runner Time
Radio/Servos – Sanwa
Body – Xtreme Aerodynamics R18 Strong
Remarks – Japanese Mugen driver Shoki Takahata is running a few new parts on his MRX-6. The new chassis features a carbon weights slide and has a different shape to bring the rear bulkheads closer to each other enabling the use of longer suspension arms. The clutch bell is also new, with an updated shape that allows for the use of 4 ball bearings instead of the usual two.
Image gallery

---