November 18, 2017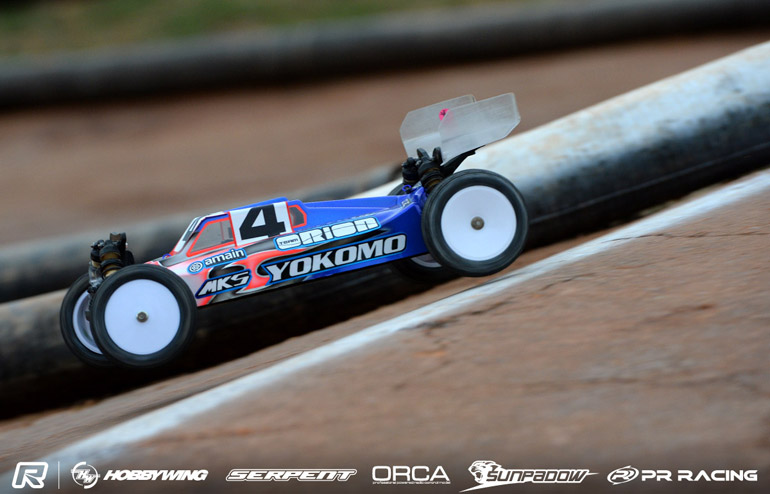 Ryan Maifield moved into strong contention to do the double in China, with the newly crowned 2WD World Champion winning the opening 4WD A-Main ahead of Top Qualifier Ty Tessmann.  After rain cancelled the final qualifier this morning, dry but windy conditions awaited racers for the finals and initially it looked like Tessmann was on for an easy win.  A mistake from David Ronnefalk gave Tessmann the break and both Bruno Coelho & Maifield were delayed after they came together in the jump section.  With all the drivers struggling with the gusty winds, Tessmann would get caught out on his 4th lap allowing the now second Maifield with Coelho in toe to close.  A second mistake on lap 10 this time at the end of the doubles section when he jumped long would be the opportunity Maifield needed to go to the front and once there was helped by further problems for Tessmann at the same section and could cruise to the A1.  With reigning champion Coelho retiring from the race with a radio issue, it was Ronnefalk who came home a distant third.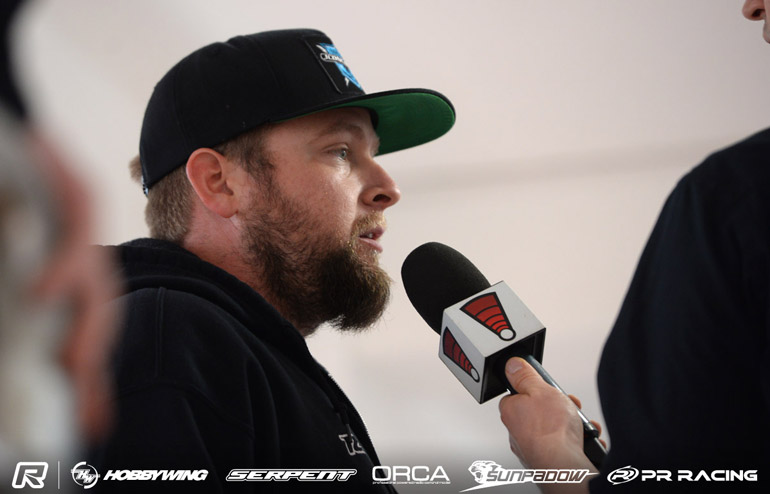 'It started a little crazy, I don't know how or what happened with Bruno.  I didn't go immediately and when I landed the first double I ass rammed him. I don't think it was my fault'.  The Yokomo driver continued, 'I only lost a couple of places.  A couple of guys made mistakes and I got back to second so I just tried to maintain position to Ty, then when Bruno crashed it gave me breathing room and I pushed.  I closed when he had his first mistake and then got him when he had another one'.  Asked about the wind during the race, Maifield replied, 'I don't want to say it is impossible to jump because we're jumping the jumps but the wind was the No.1 concern out there.  The wind doesn't care who it is blowing around so it could wreck your race and help others'.  One his YZ-4, he said, 'we made some changes before the race to get it better for the wind which help a bit'.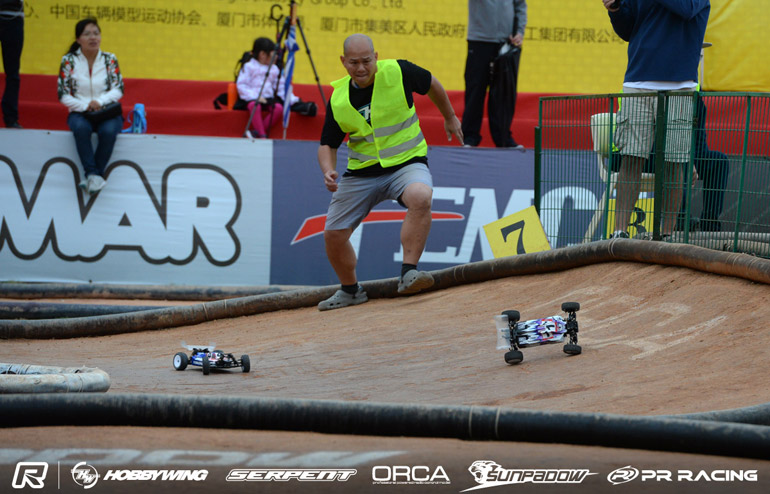 Tessmann said, 'it started off good and the car was good so I was just trying to drive around without crashing but the wind in the jumps section is crazy.  The car is like a dead sail and it's hard to judge where the wind is going to take it. It got me twice there.'  The Xray driver continued, 'my car felt racey and like I could race if I had too. I just need a cleaner run next time.'.  With the track having proven difficult throughout both 2WD and 4WD he concluded on the wind, 'If its not one difficult thing its another'.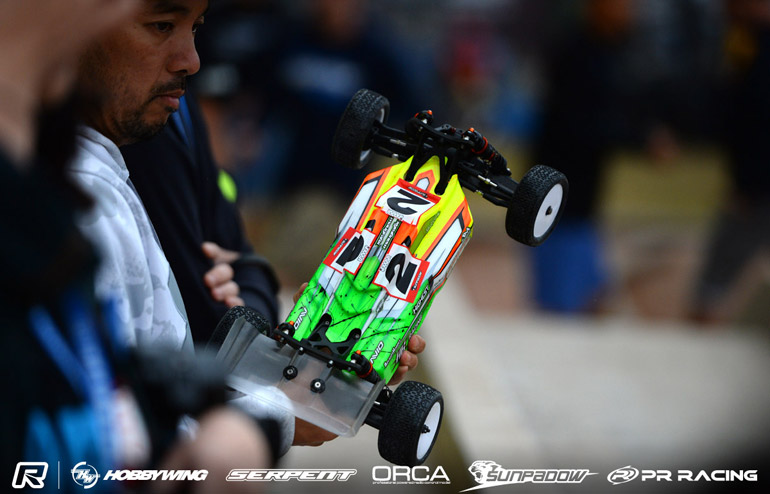 'It was OK, nothing special' was Ronnefalk's reaction to finishing 3rd.  The HB Racing continued, 'I had a couple of mistakes in the mid point of the race and that left me in no mans land for the last 2-minutes.  It so hard out there with the gusts of wind.  The wind just took my car in the air and thats how I crashed. Still I got back to third place but I wish I had been closer to capitalise of Tessmann's mistakes towards the end'.  He concluded, 'I hope I have a better 2nd Main. My car is good out there'.
View our event image gallery here.

---