January 20, 2018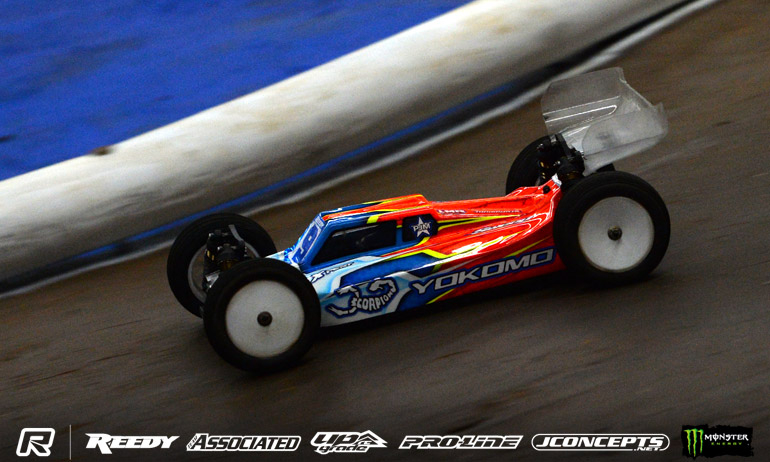 It is all tied at the top of the standings at the Reedy Race of Champions as the action gets ready to switch to 2WD at OCRC Raceway in California.  Wins for Dustin Evans, Lee Martin and Spencer Rivkin in the sixth & final round of 4WD bring the trio equal on points with early leader Ryan Cavalieri, the reigning champion concluding 4WD with 3rd in the most stacked heat of the round.  In the opening encounter Martin took advantage of a front row start getting the holeshot and going on to win comfortably from Rob Gillespie and back row starter Dakotah Phend.  The second heat was a similar story with Evans benefiting from the P2 starting spot to get the jump on JP Richards eventually finishing 6-seconds ahead of the Yokomo driver.  All attention was on the stacked 3rd heat, Rivkin & Cavalieri on the front row, Tessmann 6th and Maifield 8th.  In the end it was Rivkin who took it, capitalising on a mistake by Cavalieri with Tessmann getting up to 3rd while a fast Maifield couldn't get a break.  Catching up to the leaders, his challenge came to an end when he collected an out of shape Tanner Denney leaving him to finish 4th.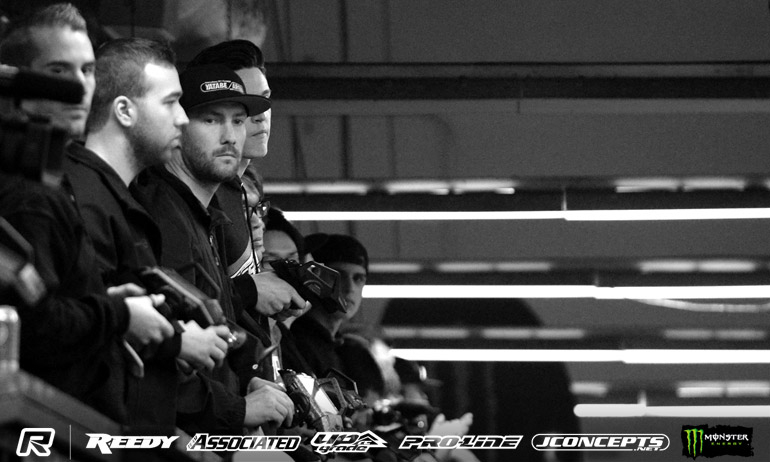 Reacting to his third win, Martin said, 'I looked at the heat sheet and it looked like it was one I could win'. Starting second, the Yokomo driver added, '2nd spot is better because its on the racing line and there is good drive so was aim was to get the lead on the first lap and control it from there and it worked out'.  Looking to 2WD, the World Championship podium finisher said, 'My 2WD was good in practice but that was a couple of days ago but hopefully its all still good when we go out for our practice run but I'm looking forward to the 2WD racing'.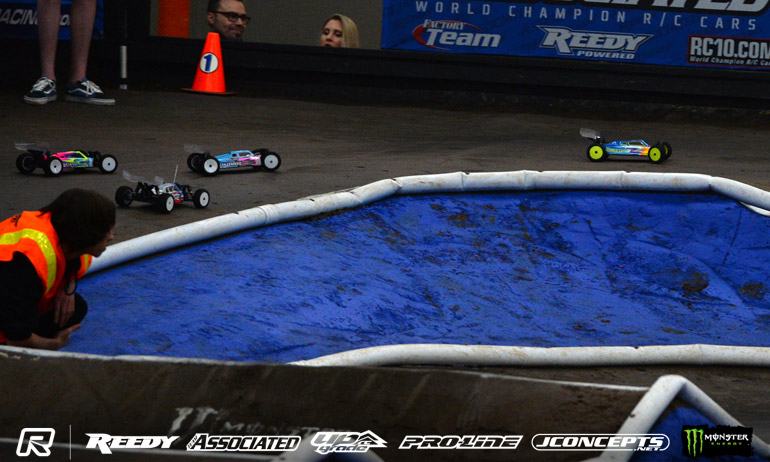 'Pretty straight forward' was how Evans summed up his race.  The Associated driver added, 'JP gave me a lot of respect and I really appreciate that. Once I got a bit of gap I was just trying to cruise it home'.  A former Reedy Race Champion, the Colorado based driver said, 'I'm in contention going into 2WD and my car was really good so I'm looking forward to racing it out'.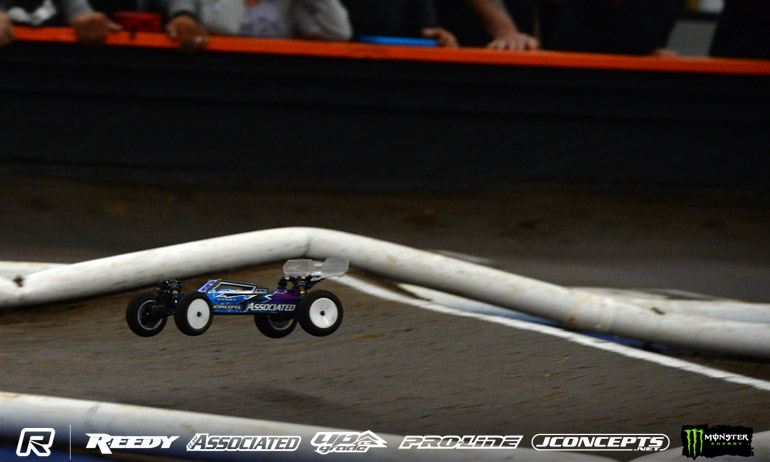 Rivkin called his latest win 'a solid race'.  The 2015 World Champion continued, 'I let the race fall into place and was not too aggressive at the beginning.  Pole is not a great starting spot so I followed Ryan and when he had a bobble coming onto the straight I got the drag on him and took the lead. After that I just made sure to hit my marks'.  On the switch to 2WD, the 2016 RROC podium finisher said, 'I'm pretty excited for 2WD'.
'I should of been able to better my points or at least get a 2 but a mistake cost me at the end', was Cavalieri's reaction after the race.  Chasing a fifth Reedy Race title, the Associated driver concluded, '2WD is always my preferred class and my car was good in practice so I'm looking forward to good heads up racing'.
View the event image gallery here.

---