January 22, 2018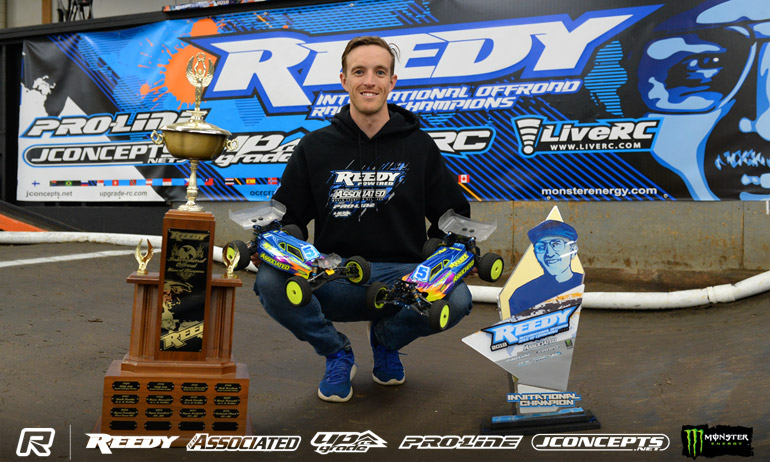 Seven years on from when he made a name for himself as one of Offroad's top drivers by winning the 2011 Reedy Race of Champions, Dustin Evans has claimed victory at the unique event for a second time.  The Associated driver becomes only the 5th driver in the race's 24 year history to have achieved multiple victories in one of the World's most difficult races to win given its unique multiple heads up race format.  A contender throughout this year's encounter, which was hosted again at the World famous OCRC Raceway in Huntington Beach, California, Evans went to the top of the points after a dramatic penultimate round of 2WD action and then sealed the deal with his 6th win of the event in the last round.  This left a stacked closing heat to determine who would stand each side of Evans on the podium, 5 drivers vying for the 2 places. An action packed affair Tessmann came out the winner to give him a perfect 2WD score which together with a less successful 4WD part of the event pulled the Xray driver up to 2nd overall.  Having looked like he was going to clean up a 5th Reedy Race title, Ryan Cavalieri would get third behind Joona Hataanen to secure the final podium placing getting the tie break from World Champion Ryan Maifield.  Going into the final round in 2nd position in the points, Maifield would break after 5 laps while leading.  Also having a tough final race, Spencer Rivkin, who shared the lead with Cavalieri over a number of rounds, would end the event with his worst race and while a throw-out it meant he had to count the 5 from the previous round leaving him 5th overall.
'Pretty crazy, 7-years between wins', was how Evans summed up his victory.  The Colorado driver added, 'I was fast all week and I had a few things go my way but that's the Reedy Race.  A Reedy sponsored driver this time round, he continued, 'winning it under he Reedy name is pretty special'.  Asked about his final race, he said, 'I didn't know exactly what I had to do, I didn't want to know'.  Starting from 9th on the grid, he said, 'Any time I am super patient it works out for me so that's how I took the start and then at the triple there was a big pile and it worked out good for me.  I didn't want to get too conservative and crash like the last one but everything went right this weekend. I'm super happy'.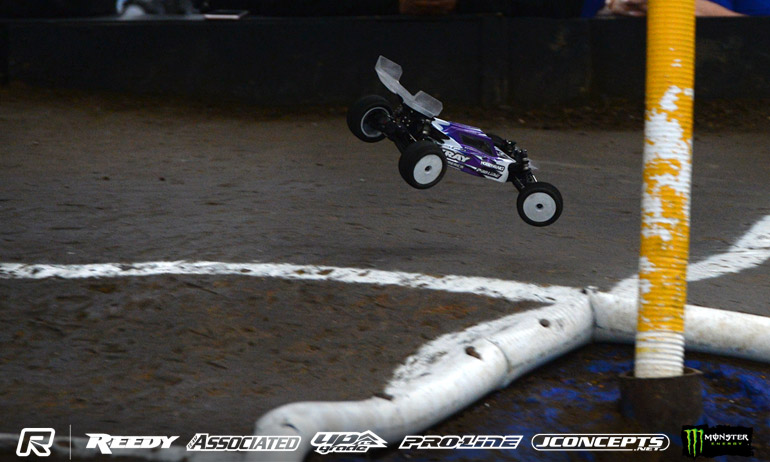 Reacting to his comeback podium finish, going one better than last year, Tessmann said, 'It was looking bad after 4WD so to comeback so good I'm pretty happy.  It's not the win but 2nd is the next best time'.  Taking 5 wins from the 6 rounds of 2WD action, the Canadian said, 'My 2WD car was good and for the last two it worked really good. I'm really happy with that'.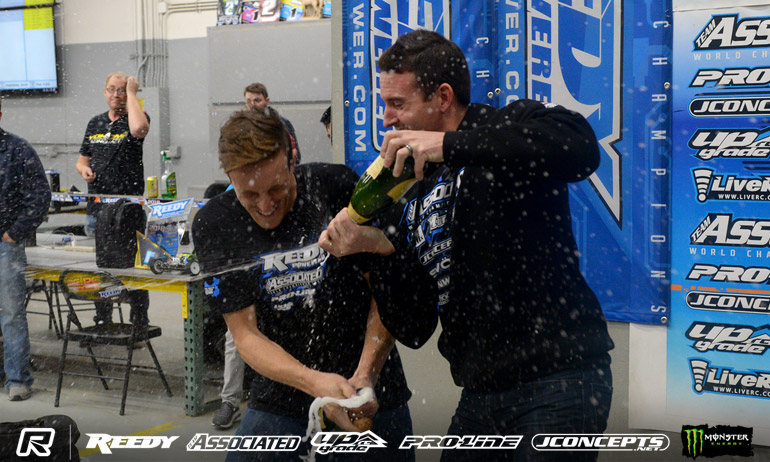 'That was the hardest my car was ever to drive, it was one of my worst races. I was lucky to get a podium out of it', said Cavalieri after the final race.  The Associated driver continued, 'I experienced everything this weekend. One round I'm in the lead, then I break and next I have my hardest race.  That's the joy of this race'.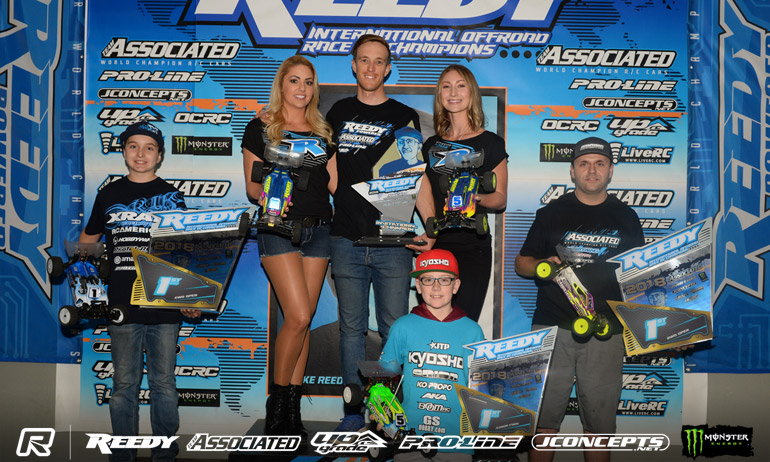 In the Open class, booking their places with the Worlds best drivers in next years Invitational class of the Reedy Race of Champions, Associated driver Brad Shearer won 2WD from Tommy Hinz while in 4WD Xray driver CJ Jelin took the win over Aydin Horne.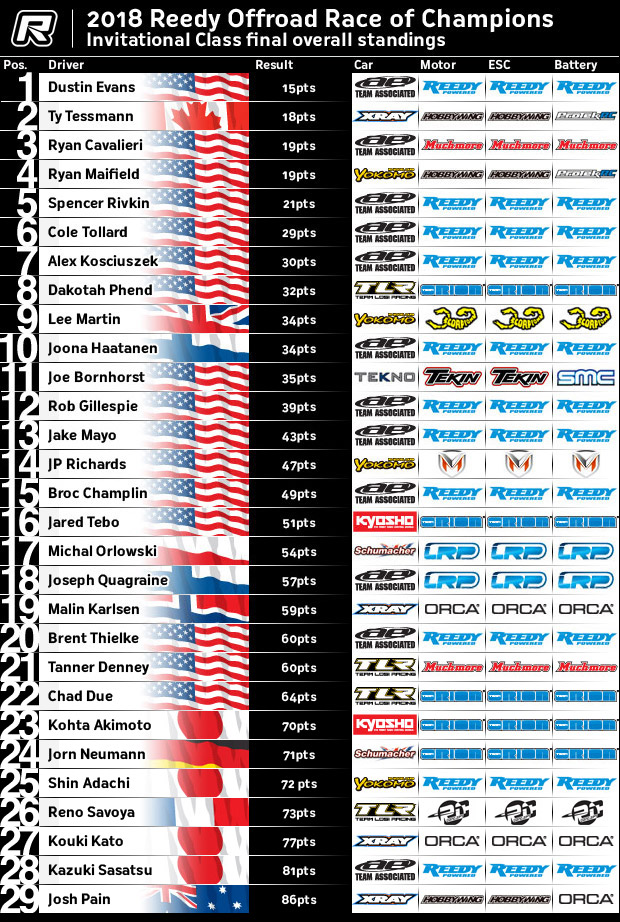 View the event image gallery here.

---