January 7, 2018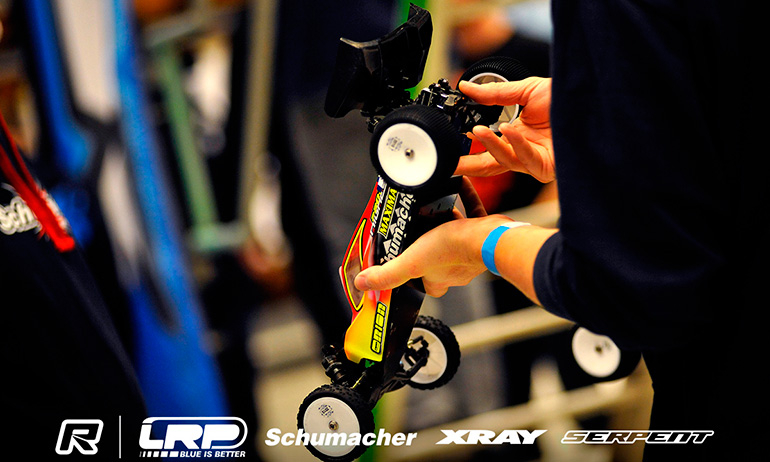 Joern Neumann was a surprise winner of the opening A-Main of 4WD at the DHI Cup, the new Schumacher signing benefiting from mistakes from both his team-mate Michal Orlowski and young Swedish star Elias Johansson.  Starting from the TQ, freshly crown 2WD champion Orlowski would make a mistake allowing Johansson to go to the front.  Chasing down the Associated driver, the Pole would touch wheels with the 2WD runner up with sending his car flying off the track with it getting caught up in the sponsor banners of the drivers stand.  Losing around 4-seconds Orlowski would rejoin behind Neumann, with Johansson looking good for the win but with little over a minute to run he would make a mistake in the centre section of the track rolling onto the straight with both Schumacher's getting through.  Neumann would see off Orlowski while a second mistake would prevent Johansson from trying to retake the lead with him crossing the line 3rd.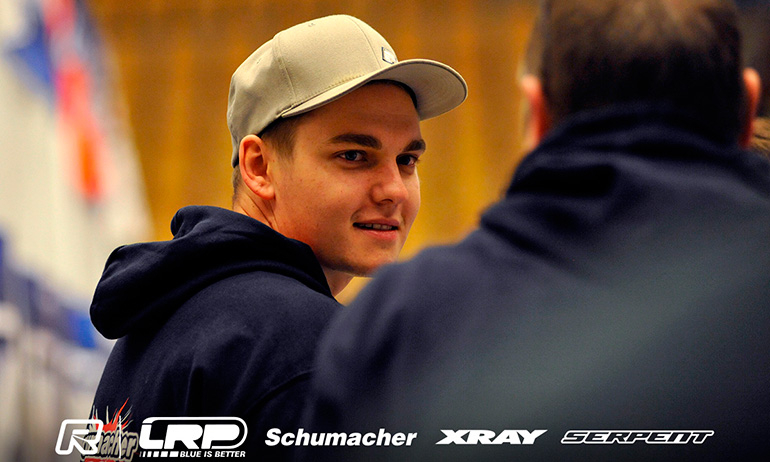 'I was a little lucky the others crashed and I could keep it on four wheels', was how Neumann viewed his win.  The former Champion said, 'My car was a little edgy to drive but it was better than in qualifying'. Looking to A2, he said, 'I will put more glue on the tyres to make it easier to drive'.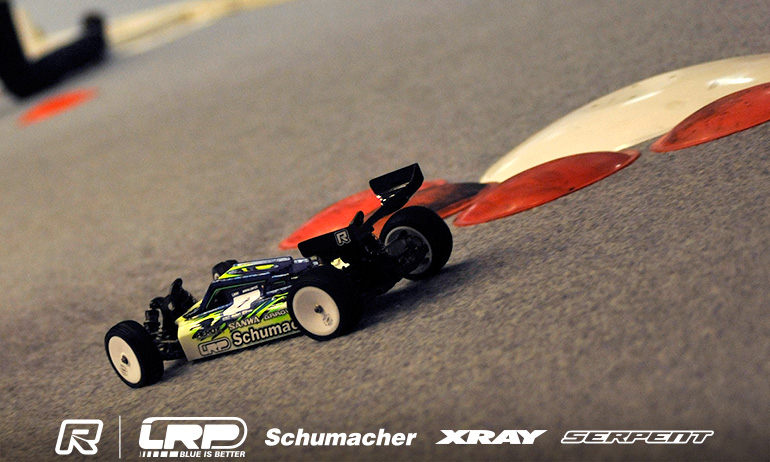 Orlowski said, 'It started of well but I made a driver error at the table top.  After that I had to push quite hard and I guess I was quite impatient and touched Elias' tyre and lost a lot of time under the drivers stand. Then I just tried to run the best laps I can and he had a mistake which let me and Joern through and I'm pretty happy to finish 1-2 with Joern'.  Setting the fastest lap of the race, asked about his car, the 16-year-old said, 'we will make a small change for the next one to try make it less responsive'.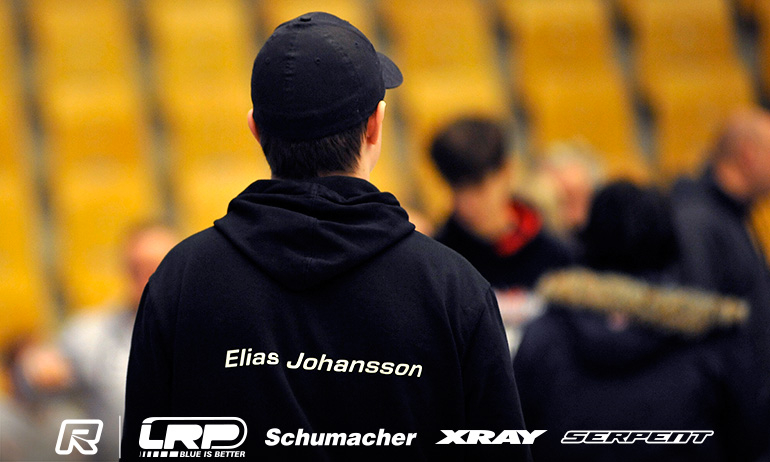 Describing his car as 'a little aggressive', Johansson said of the race, 'It was really good for the first half but then I made a mistake and Michal & Joern got by me.  Then I had one more mistake so third was the best I could do'.  Looking to run a less aggressive car for A2 he will leave the car set-up unchanged but switch to his other set of tyres.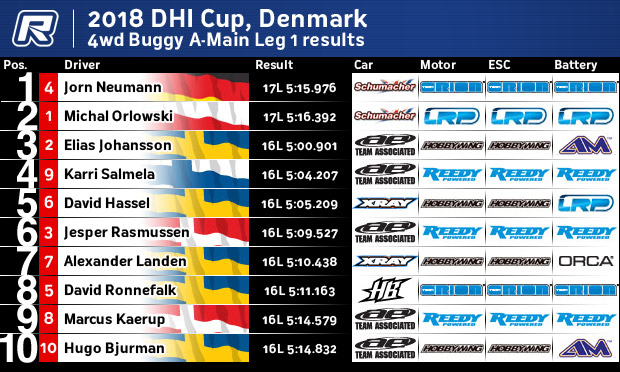 View the complete event results here.
View our event image gallery here.

---