January 7, 2018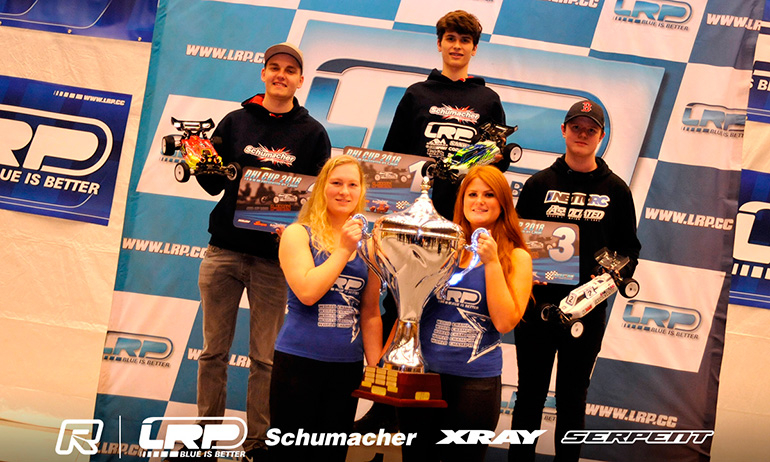 Michal Orlowski has done double at the DHI Cup retaining both Offroad titles at the Danish event.  Having wrapped up the 2WD after 2 A-Mains earlier in the day, mistakes in the opening 4WD main meant the things would go to A3 but having learnt from his errors in A1 Orlowski took convincing wins in A2 and A3 to complete the perfect start to his 2018 season. With new Schumacher team-mate Joern Neumann winning A1, the German would back this up with two second places to claim second overall for the first Schumacher 1-2 at a major international event in a long time. Completing an impressive weekend for himself, Elias Johansson completed the podium in Odense with the 13-year-old marking himself as one to watch in 2018.
Summing up 4WD, Orlowski said, 'My car felt awesome for the last 2 finals.  I was just driving around enjoying myself and came off with the win. It has been a great start to the season'.  The 16-year-old continued, 'hopefully the development of the new car will continue and I am really looking forward now to the next EOS with the car'.  Having a competitive team-mate for the first time in Neumann, he added, 'It was a good weekend for the Schumacher team and I'm pretty happy that for our first race we already could get a 1-2.  It is Joern's first race with our car and we worked well together to find a set-up even though we have very different driving styles but in the end we got there'.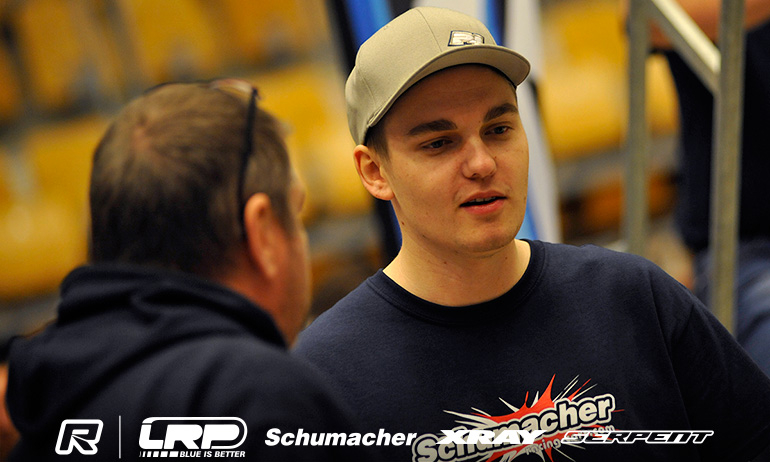 Commenting on his debut weekend with his new cars Neumann said, 'finishing 2nd having started 4th is pretty good.  After the first 1 to 2 minutes I lost contact with Michal and he made no mistakes so I couldn't catch him but overall I am pretty happy with how 4WD went.  I struggled a little in 2WD.  I ran the alu chassis and Michal ran carbon but I left it too late to change and also when I did there was a big weight difference which took getting used too also. Also myself and Michal need different set-ups to suit our driving style but overall I think this weekend was a good start and we know what works for the next race'.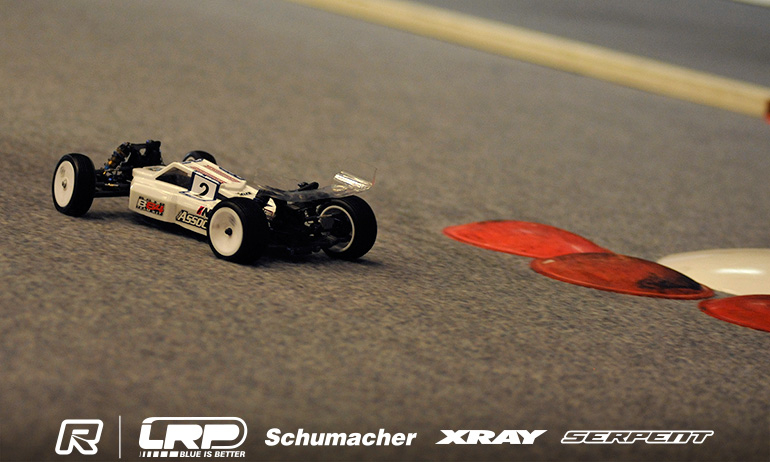 'To finish on both podiums I am really happy with that', was Johansson reaction to his impressive weekend.  The Swede said while the 4WD finals 'were a little sketchy' he said he is still very happy with how he drove adding 'its a really good start to the season'.  Looking to build on the experience he said, 'I will go to the next EOS and I hope I continue to show well' there'.  Behind Johansson, fellow Associated driver and 3rd place qualifier Jesper Rasmussen would miss the podium having to settle for 4th.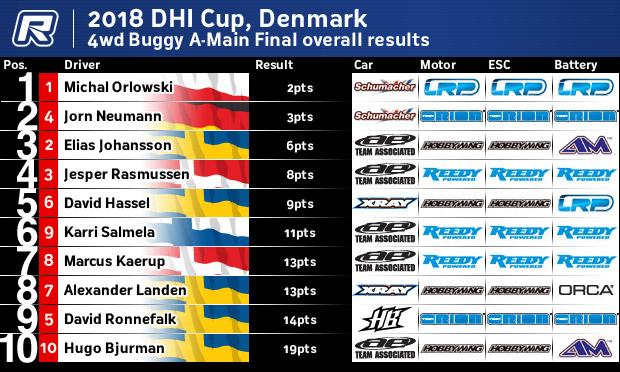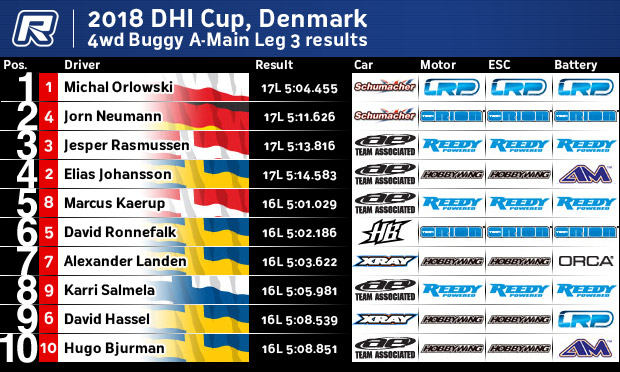 View the complete event results here.
View our event image gallery here.

---