March 18, 2018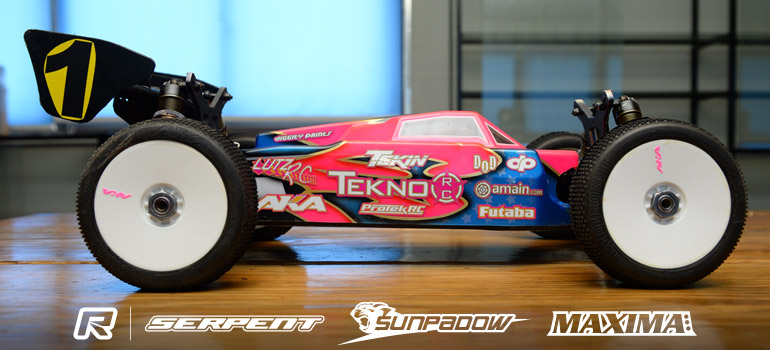 Chassis – Tekno EB48.4
ESC/Motor – Tekin RX8 Gen III/
Motor – Tekin Redline Gen II 1900Kv
Tyres – AKA
Batteries – Protek
Radio/Servos – Futaba 7PX / Futaba S9373 SV
Body – Tekno
Remarks – Wrapping up a convincing win in the EP class, Ryan's only issue was the weight limit of the race which is different than with ROAR. Used to a limit of a 3200g back home, the S1GP required a minimum weight of 3600g, forcing the use of additional ballast. Ryan had been using the same set-up on his EB48.4 since qualify and the result shows a very consistent pace through out.
Image Gallery

---