March 2, 2018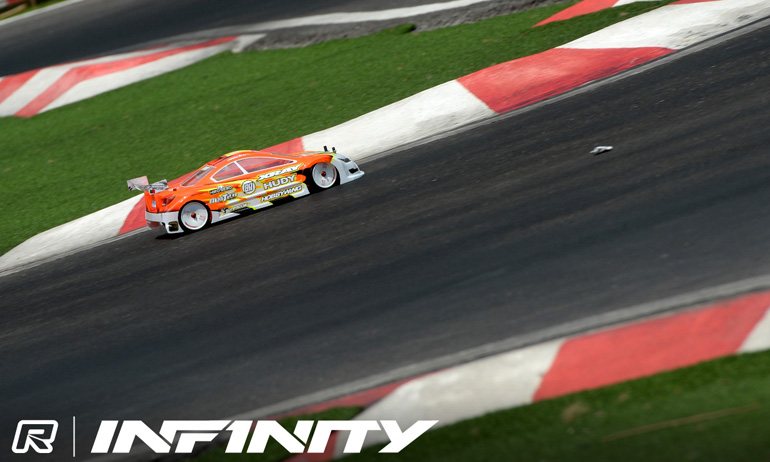 Chasing his third consecutive victory at Asia's most famous event, Bruno Coelho has got TITC 2018 off to the best possible start backing up his huge practice pace advantage with a TQ this morning in the opening round of qualifying.  In Bangkok for the past week in preparations for the 16th running of the race, the Xray driver was quickest from Japanese Infinity pairing Akio Sobue and Naoto Matsukura, his advantage over Sobue just shy of 1.8-seconds.  Coelho's team-mare Alexander Hagberg would opening the 5 rounds of qualifying with the fourth fastest time ahead of fellow European Marc Rheinard while local hero Meen Vejrak led the Yokomo challenge completing the Top 6.  Finding himself in the second fastest heat after seeding World Champion and former TITC winner Ronald Volker would get only a 9th for Q1.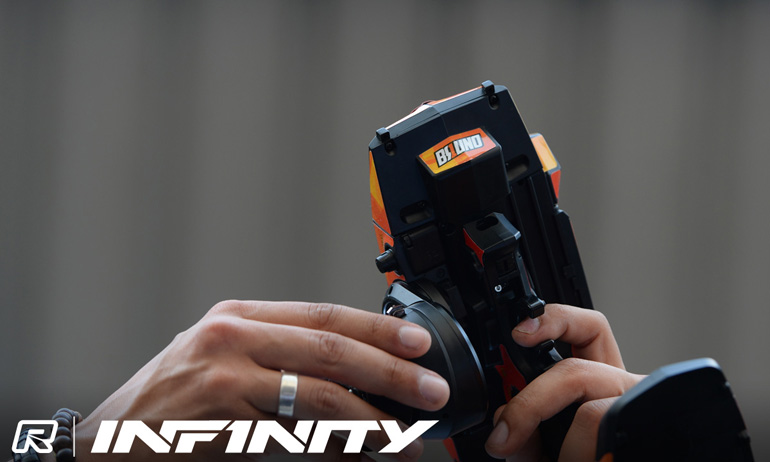 'It was a very good run for me', was how Coelho summed up Q1.  He continued, 'I think the track was a little dusty and it was windy so my car was doing some weird things, it wasn't a problem with the car but just the conditions'.  Top Qualifier last year, he said, 'Naoto made a mistake on the first lap which gave me space to breath and from then I just tried to control my pace and tried to not over heat my tyres.  It was very good'.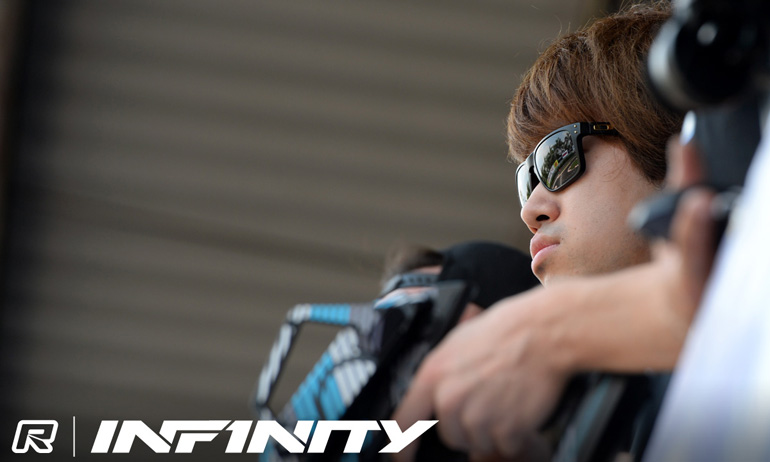 Closest to Coelho both on overall time and outright speed, his fastest lap just 1/10th off Coelho's quickest, Sobue described his first qualifying attempt as 'quite good'. The Infinity driver suffered 'one spin' saying his car 'started out good' but as the run went on his car began to 'get loose and push'.  Overall pleased with the set-up on his IF14 he will make some 'small changes' for Q2 to try and increase the car's steering.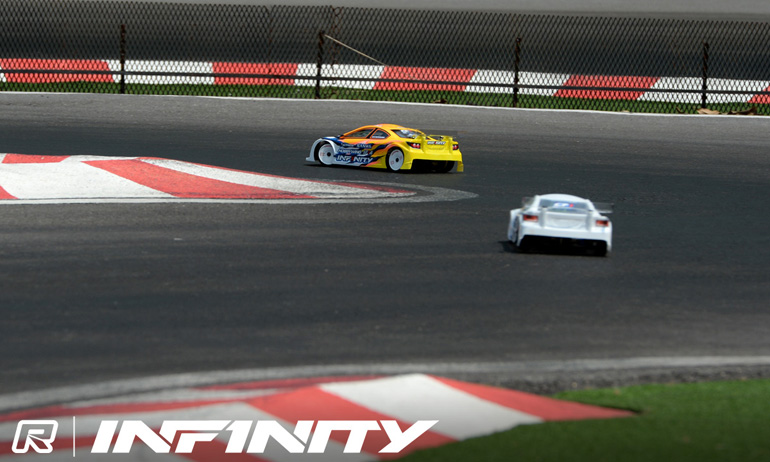 Losing over 1.5-seconds to Coelho over the opening two laps, second seed Matsukura said, 'the first two laps my car was a little loose and I spun out on the first lap'.  Running Infinity's new alu chassis on his car, he said, 'my car has good corner speed but after 2-minutes the track gets really loose so I need to change the set-up to make the car more stable and easier to drive.  From 3-minutes I have almost same lap times as Bruno.'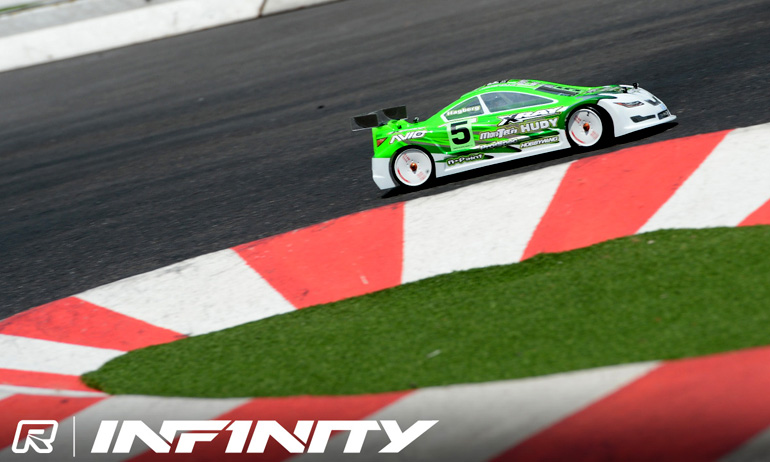 Summing up his run to the fourth fastest time, Hagberg said, 'It was OK. I struggled the first lap, I was lacking traction.  After that it was good so maybe I needed to do more warm-up laps'.  The Swede continued, 'I am pleased with my car but every time the track keeps changing so it is hard to predict how it will be but it is always like this at this race'.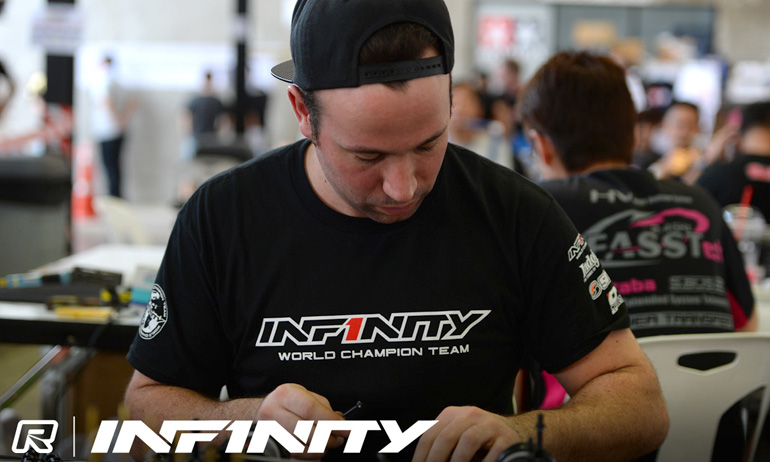 Fifth fastest Rheinard said, 'I have no feeling.  The car gets loose at one point and then its twitchy. It's not easy to drive but I'm still happy to get a Top 5'.  Asked about a set-up change for Q2, the German replied, 'I changed the set-up completely from yesterday but it still drives the same'.  For team-mate Jilles Groskamp, who TQ'd all three qualifiers on the opening day last year, a clash with race runner-up Nicolas Lee, left the former World Champion with an 11th for the round.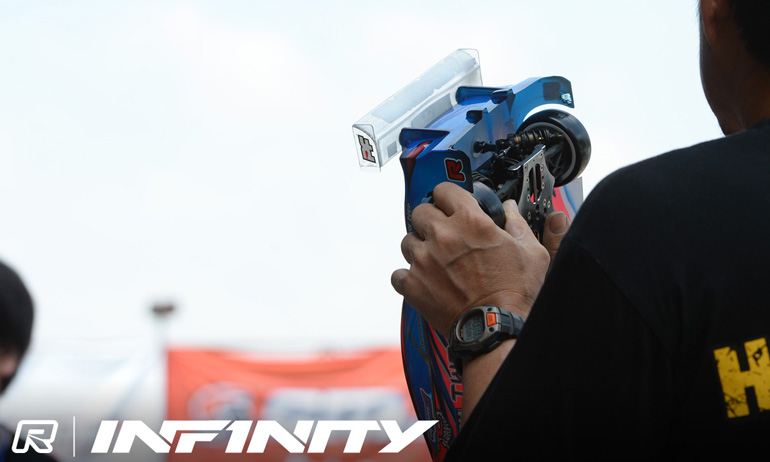 The final driver to complete 20-laps in Q1, Vejrak described his P6 as 'a good first run'.  The Thai driver continued, 'my plan was to drive safe and smooth.  The traction always changes between runs.  Last night was super high and and made a set-up change for that but it is now lower today and I could not push it or I would spin out but I'm happy to get some good points for the first one'.
View our event image gallery here.

---