November 8, 2018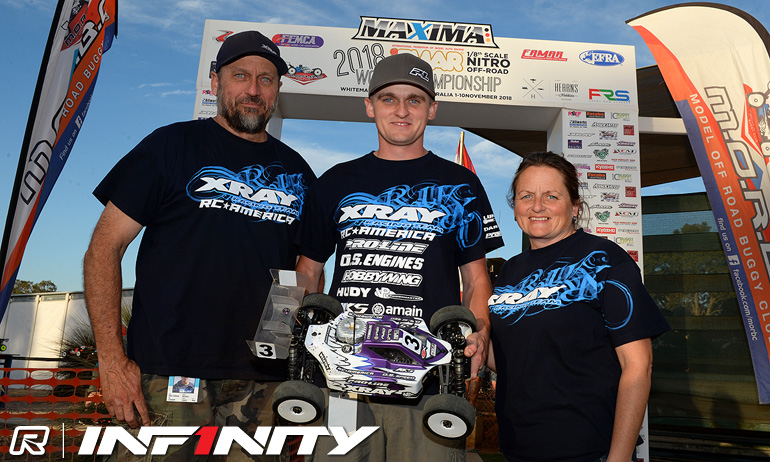 Ty Tessmann is the Top Qualifier at this year's 1:8 Offroad World Championships in Perth, Australia.  The former champion took qualifying's top prize with the second fastest time in the final round of qualifying behind Davide Ongaro to deny defending Champion David Ronnefalk by a single point.  While Ongaro took Q6 by a considerable margin of almost 8-seconds, as the only one who could knock Tessmann off the top of the qualification ranking, Ronnefalk didn't have the best of runs and needing only a Top 4 for the round to take the overall TQ ended up with a P5 leaving with 8 points compared to Tessmann's 7.  With four of the six rounds of qualifying to count Ongaro's second TQ run allowed him to drop a 16th from Q3 to end up 3rd overall.  Concluding qualifying with a P4 behind Spencer Rivkin, Ryan Maifield would move up to fourth in the final ranking ahead of Mugen team's Robert Batlle with onroad star Naoto Matsukura completing the Top 6.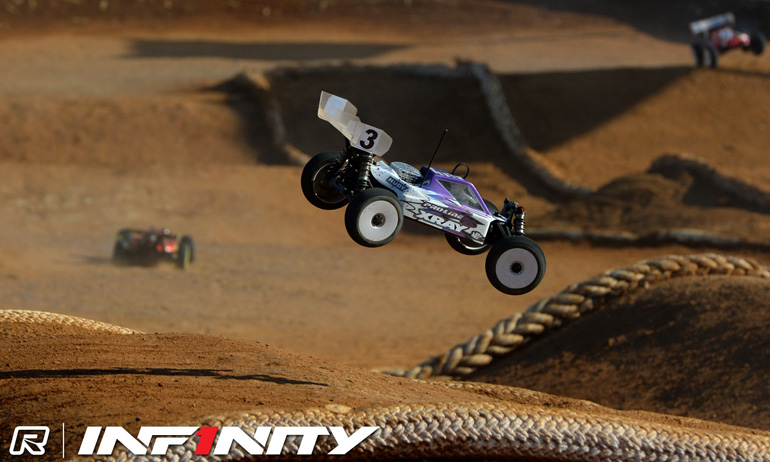 It's getting a harder track out there, the step down in particular where a lot of guys were having trouble."

Ty Tessmann
Taking what is his second Worlds TQ, going onto win the World title on that occasion in Italy, Tessmann took it in his stride saying, 'we made a few changes and they were not good.  We tried to make the car more comfortable but did the opposite.  I drove around as best I could and I made no mistake, I'm pretty happy about that'.  The Xray driver added, 'we know what to do to make the car fast again'.  Asked about track conditions now that qualifying is complete, the Canadian replied, 'it's getting a harder track out there, the step down in particular where a lot of guys were having trouble'.  Looking his Semi final he said, 'we will watch and see how it evolves now that there is going to be longer runs between watering'.  Tomorrow is a day off from racing for the top drivers with the lower finals up to and including the 1/16 finals making up the schedule.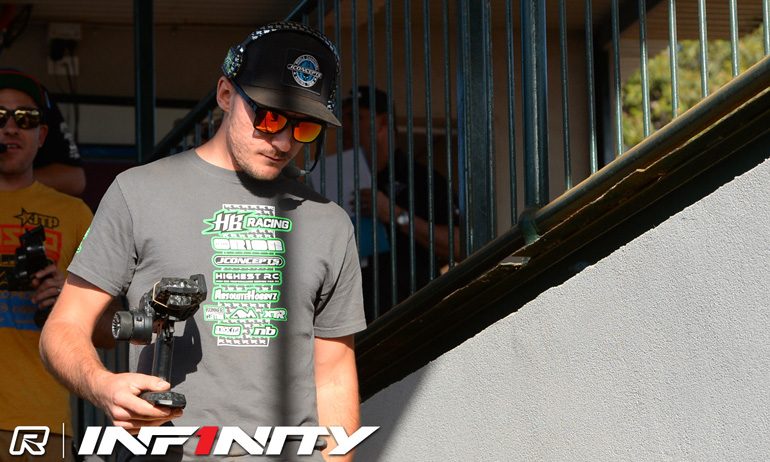 The TQ is nice but it's not everything.  He can take this one and I'll take the one on Saturday."

David Ronnefalk
Summing up qualifying Ronnefalk said, 'It went pretty good.  Everything that matters is your starting position in the Semi and I'm starting first in the B Semi'.  On his Q6 performance the HB Racing driver said, 'I needed to get two good runs to make the Semi.  I had two mistakes at the critical step down and then hit traffic at the end which cost me the TQ.  I was 4/10th behind Maifield and that position would have got me the TQ. I passed Maifield but then hit the traffic'.  The Swede added, 'the TQ is nice but it's not everything.  He can take this one and I'll take the one on Saturday'.  Asked his plan for the finals he answered, 'the car is easy to drive so we will wait and see what happens with the track tomorrow after they run the lower mains'.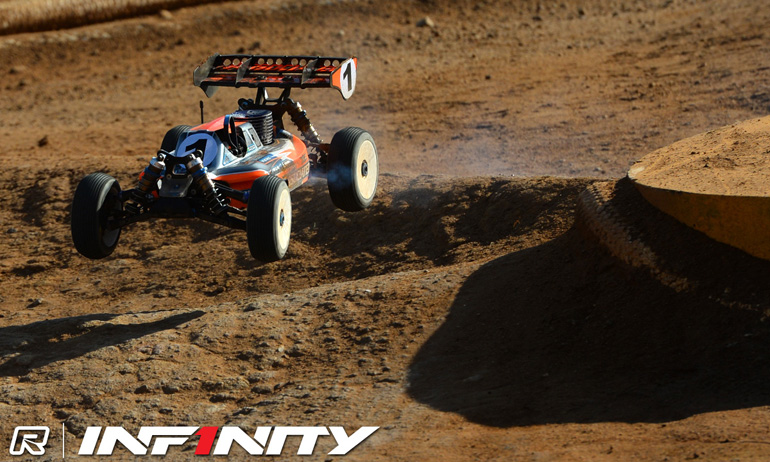 Preferring to do his talking on the track, Ongaro reacted to his TQ run by saying, 'I'm happy'.  The Italian teenager added, 'the track had a lot of traction now but the car was ok for this'.  Looking to the Semi final, his Associated set to line up 2nd on the grid behind Tessmann, he said, 'I will try a harder compound (tyre) for Saturday but I just want to drive a clean 30-minutes to pass to the final, then we will see'.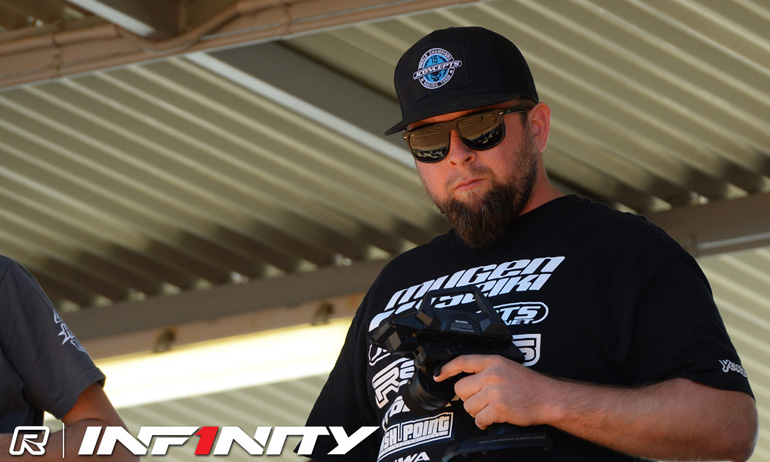 We are still trying to get the car to work. We've been here 11 days and ran on 15 different tracks."

Ryan Maifield
On his fourth in Q6, Maifield said, 'It was alright. I was just trying to drive conservative. We had issues in the other round but got that sorted'.  The Mugen driver added, 'we are still trying to get the car to work. We've been here 11 days and ran on 15 different tracks'.  One positive the Electric Offroad World Champion took from the final qualifier was, 'David (Ronnefalk) caught me which allowed me to see where my car is lacking. It was good to see what we are missing'.  On Saturday's Semi final he said, 'We'll just prepare it the best we can for Saturday and see what happens the track which will probably be something we've not seen before, but it's all good'.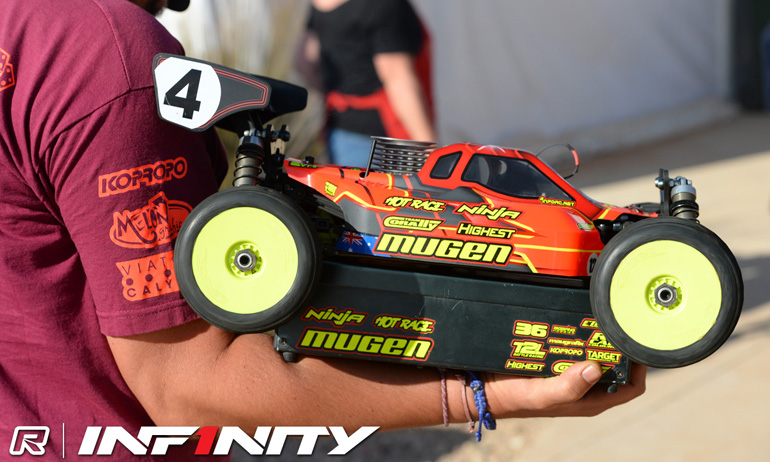 Batlle said his final qualifier 'was so so' but the Mugen driver pointed out he using the run to judge tyres for the Finals.  The Hot Race sponsored driver was using a set of their Alaska tyres which already had 40-minutes of running on them.  As a result of the mileage he said he lost about 2 to 3/10ths of a second per lap but running them was very beneficial for planning for the finals.  On his car he felt it was 'better than before' but added 'we still have to work a little more to find more forward traction'.  On qualifying 5th overall, he said, 'It s  good result. I am not a qualifying guy.  We are in the Semi which was the goal.  We need a little more speed for the finals but we have one day to think about this.  We will do our best'.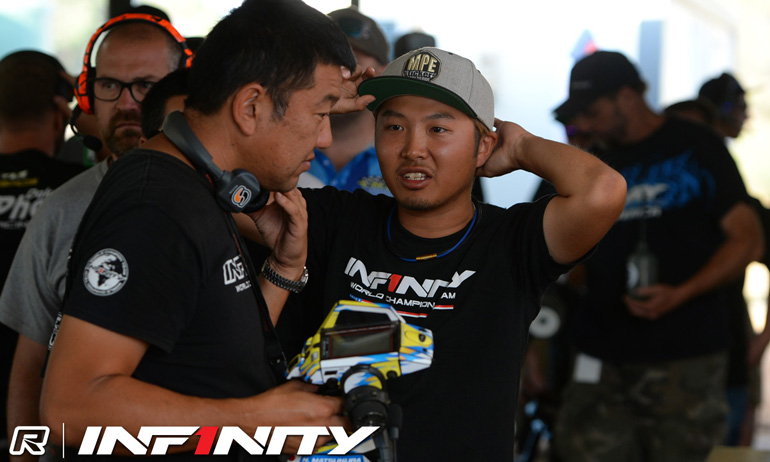 Coming into the event directly from almost 2-weeks of racing at and winning the 1:10 Niro Onroad World Championships in Miami, Matsukura was happy to qualify 6th overall to secure himself 3rd on the grid in the Semis.  The Infinity team driver, who has chosen to run a Mugen as the onroad World Champion manufacturer does not yet have an offroad offering, said Q6 was, 'not too bad but I had a mistake'.  Using the run to test a harder tyre with a view to the finals he also made a rear shock change to the car but plans to go back to a heavier oil for the Semi practice predicting Saturday's race temperatures will be higher.  He concluded, 'All is good and in my Semi I will drive just to get to the final'.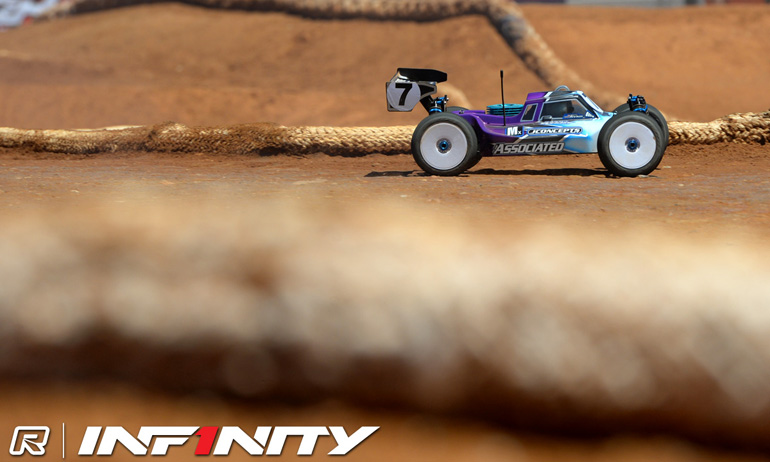 Concluding the second half of qualifying with a much improved run of Top 4 finishes, Rivkin said, 'I didn't change the car the last three rounds and I don't want to touch it because I got good consistent results but I think to get a taste of more speed we need to make changes'.  The former Electric Offroad World Champion continued, 'It is not the fastest but it is consistent and it drives around better than others. We will examine a few things we can change on the car ad made an educated decision on what's best and go from there'.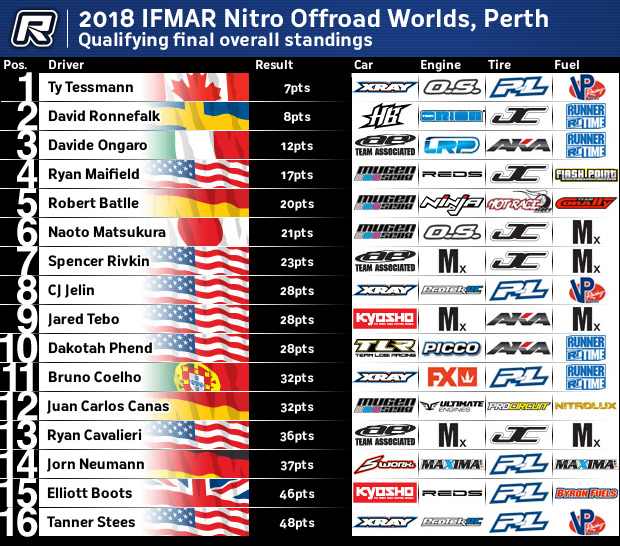 View the complete event results here.
View our event image gallery here.

---