November 7, 2010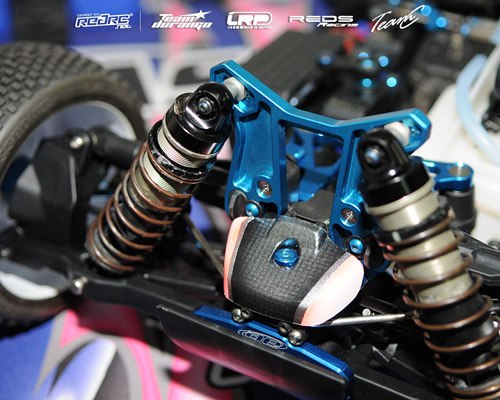 Team Associated are here with a big and experienced team and we took a look at Ryan Maifields car to see what the US company brought to the race in terms of equipment. To protect the shock ends they have removed the lower shock riser and placed them into modified wishbones. As this would affect the shock angle, they have produced new front and rear shock towers with different mounting holes.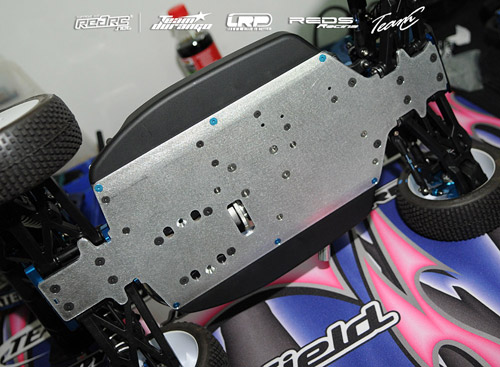 Other changes on the car included a new longer chassis plate that allows the rear uprights to be moved more forward for more dogbone swing. The rear chassis brace has also been beefed up with a carbon fibre insert running along its entire length. Maifield has also chosen to run the old steering configuration used in the original RC8, which gives the car a more twitchy feel, an idea from their Spanish team mate Robert Batlle who has been running this setup for a while.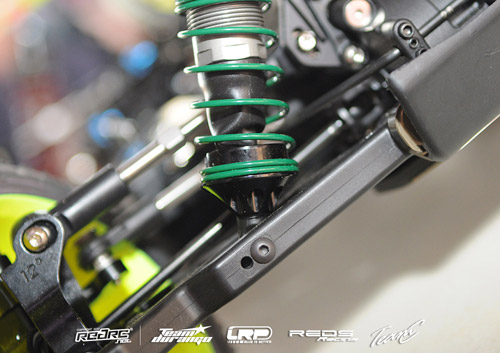 For Losi, apart from the chassis plate with steel inserts front and rear that we showed you previously, they have very little changes to the car. The made update is the new aluminium shock spring cups which are made from aluminium, that wont be affected by the heat, are stronger and sport a taller inside collar to prevent the spring from popping out. This part is held onto the shock shaft with a set screw.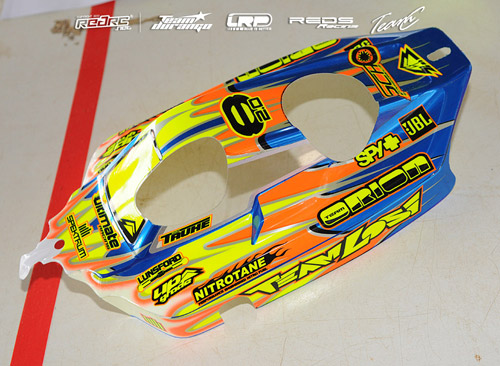 Losi also have a new fuel tank that is 7cc bigger thanks to a new process that they use to bring the two ends of the tank together. Finally the team drivers are using a new lightweight body that is half the weight of the standard kit version.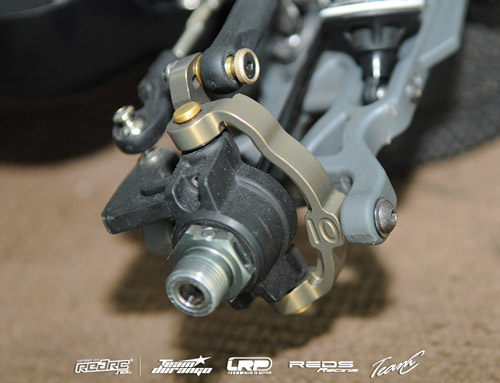 Daniel Vega is here with his update Agama chassis, which features some updates including a new 10 degree front caster block, something he has been waiting for, for some time. A big improvement according to the Spanish team driver is the new pivot pin mounts which are no longer captured but held in place with nuts.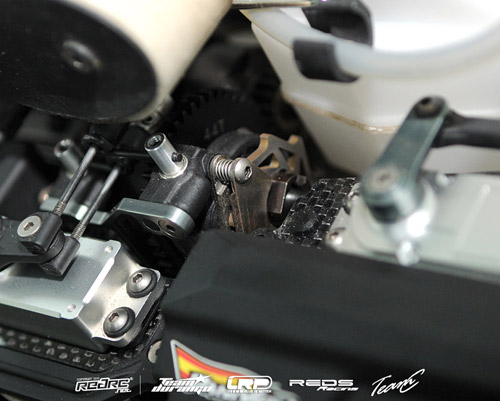 A new braking system helps improve the track performance, which now uses a steel disc along with Ferodo type pads. Something Daniel is trying, that we have seen on the car of Mike Truhe, is the replacement of the rear chassis brace with a shock absorber, which he believes will help the cars performance coming off the jumps. The car also has a new carbon radio plate and a number of aluminium option parts throughout including the wheel axles and drive cups.
View the event photo gallery here.
---