August 6, 2010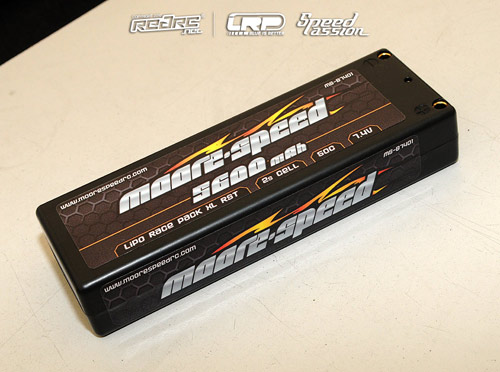 Following the World Championships in Burgdorf a few weeks ago, new items in the pits are hard to come by however we have managed. Andy Moore is present racing and also showing off the first offerings under his own Moore-Speed brand, a complete range of LiPo batteries. The full line up utilize a cool matt black hard case and all packs are rate at 50C. Andy himself has chosen his 5600mAh pack but there is also a 5000mAh pack that is good for stock racing as well as 4600mAh saddle packs and 1S packs for pan car racing and all packs are available with either tube connectors or pre wired with Deans connectors. Available now from Ardent Racing in the UK, and in 2 weeks from the official Moore-Speed website.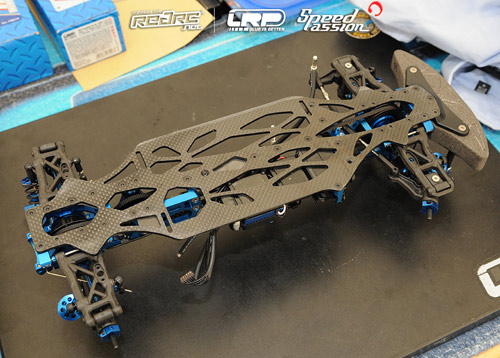 Yokomo factory driver and front runner here Ronald Volker is using a new LiPo chassis plate on his BD5 World spec car. The new plate is the same 2.5mm thickness as the standard plate but has been milled out with additional holes to help aid flex on this low traction surface. The chassis is still in its prototype phase so the final design may change but they are aiming for an October release.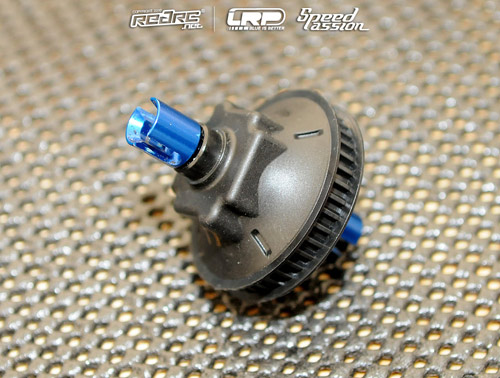 Also in use by Volker and other Yokomo team members here is the new Yokomo gear differential that was seen for the first time at the World Championships in Germany last month. The version here is the final production test piece and production of this item has now begun back in Japan. Suitable for the front and rear of the BD5, it is expected to available for sale in September.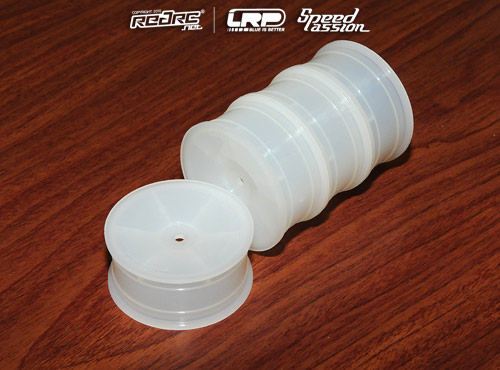 Xenon Racing from Japan showed us their all new touring car wheel suitable for indoor carpet racing. Expected to make its debut at the Euro Touring Series season opener in Kastellaun in October, it uses a softer Nylon material compared to the previous ABS material which makes it more durable. The softer wheel also changes the characteristics making it easier to drive and also helping reduce traction roll and because it is opaque the organisers can control if the racer uses the correct insert or not.
View our event image gallery here.
---