June 3, 2011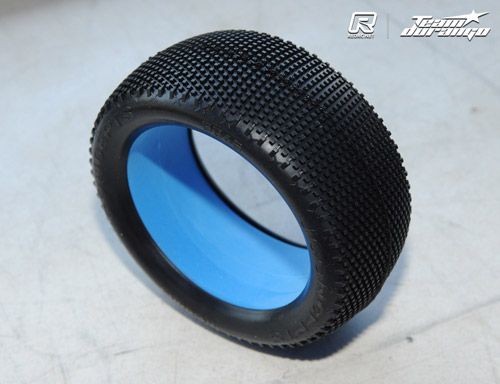 Jason Ruona from JConcepts arrived at the track today and brought with him a number of new products. First up are these new Hybrid tires for truggy. Featuring the same mid-lug design with unique inner Crowbar center lug as the buggy version they are built for speed and will go the distance in long qualifiers and main events. Also new are the final version of the Inverse buggy wheel, which features a two piece design that allows the user to adjust the stiffness of the wheel through the use of screws holding the outer disc to the main wheel. Expect both products to be released very soon.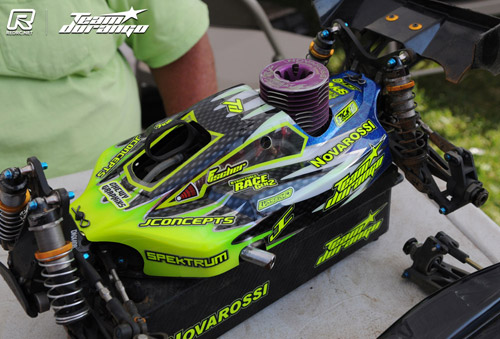 JConcepts are also giving the US debut of their new body shell for the Durango DNX-408. Used this week by factory driver Billy Fischer, who just received the shell yesterday, he is is happy so far with the handling of this new slick looking shell. Other new items on show from the Florida based company is a pre painted car stand in a matt black finish and a bottle of tire glue, which is supplied with a handy long reach nozzle to make gluing your tires easier.
View our event image gallery here.
---