July 1, 2010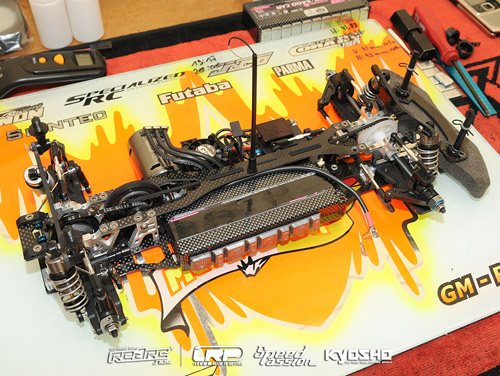 More new items in the pits, with Corally debuting their prototype RDX Phi here this weekend. The new car being used by their factory team sports a narrower LiPo only chassis, as well as now separate rear bearing blocks and motor mount, which was a single unit in the previous car. A longer top deck connects the front and rear of the car with flex options in the form of additional mounting screws front and rear which can be removed for soft or left in for a stiff setting. The tops of the bearing holders now hold the pivot ball for the upper camber links, removing them from them their original place on the shock towers. The car doesn't yet have a name and depending on its performance here, may or may not go into production.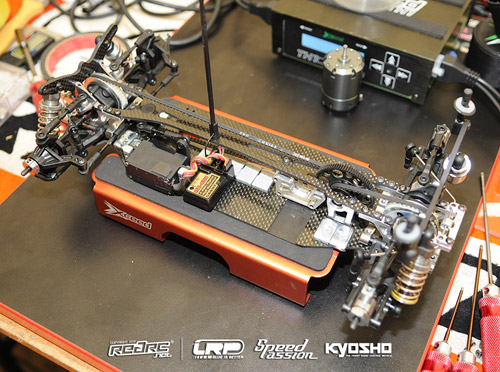 Serpent are also debuting their new touring car chassis, the S401. All new down the middle, the car retains its wishbones, uprights and steering blocks but that's about it. A new super narrow chassis is the backbone of this car, with new blocks front and rear enclosing the 2 gear differentials. The motor mounting block is also new, mounted only to the chassis plate and the anti roll bars are mounted higher, pivoting at both extremes of the car. The car is in the final prototyping stages and is seen here not in its final guise.
View our event image gallery here.
---