July 26, 2012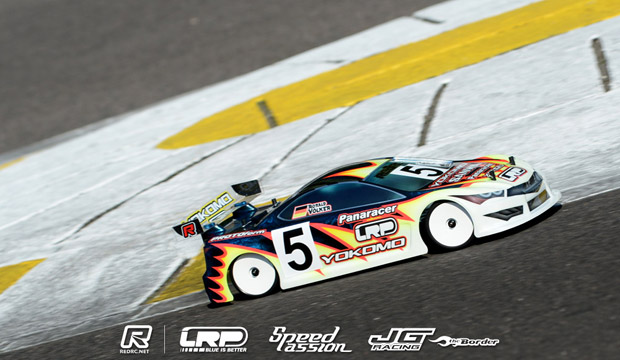 Team Yokomo's Ronald Volker has left his rivals scratching their heads in early practice at the Touring Car World Championships in the Netherlands with the German setting a fastest lap time that was over 4/10th faster than that of the next quickest driver which was Tamiya's Viktor Wilck.  How impressive Volker's pace is can be seen by adding the time difference between him and Wilck to the Swede's time which covers the Top 30 drivers, former champion Andy Moore set the 30th fastest lap with a 17.482.
The only driver to run a 16 second lap, with a time of 16.657, Volker was very happy with his early pace but said people shouldn't read too much into his massive early advantage.  Trying two different cars in this morning's 3rd free practice, the 7th running of these World Championships starting a day earlier than normal with two practice rounds yesterday evening, he said both cars felt very similar but the second one was faster.  The Euro Touring Series champion said this was most likely due to the fact that at the start of the the 5-minute run the cars stand on the grid for a time and this effects the tyres making the opening lap tricky especially at the new chicane that was added at the start of the MACH's main straight as part of the conditions of securing the championships and which has been revised just prior to the race and is now much faster that at the Warm-up race.  While Volker said his car has great pace on new tyres they will have to wait till controlled practice to see where they are at on used tyres.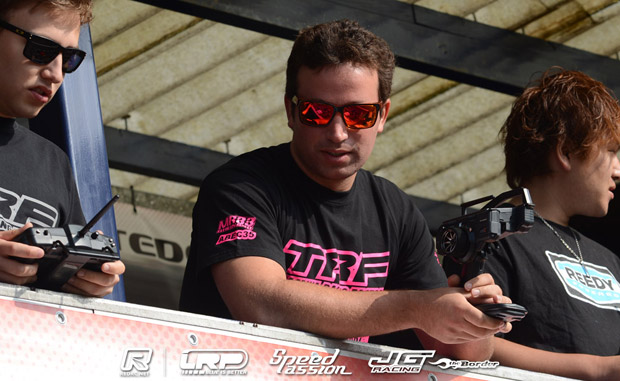 Defending World Champion Marc Rheinard, who is chasing a third consecutive title, said his Tamiya TF417, which features a new steering servo mounting set-up, his car had zero on power traction.  Happy with his car and pace in pre-event testing he said he has no idea why the car has changed so much as he was only able to post a best lap time that was 14/100ths off team-mate Wilck.  Commenting on Volker's pace he said he believed the Yokomo team are playing games as there is no way of finding 6/10th of an advantage on chassis set-up alone.  With new rules this year that prohibit the use of tyre additive, the German added maybe they got the jump on everyone else regarding tyre prep but added that controlled practice, when the hand out Sorex tyres must be purchased from the host club, will give a better indication of where everyone is at.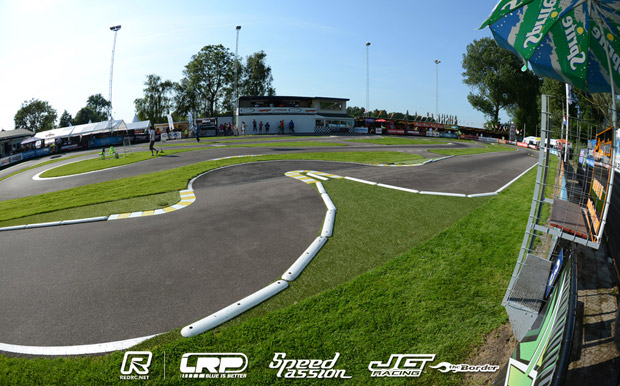 Wilck, who said the chicane layout is better than at the Warm-up, said getting through it perfectly was key to a fast lap time.  Having a number of offs during FP3, he said he over drove a little but his Thunder Power equipped Tamiya feels OK.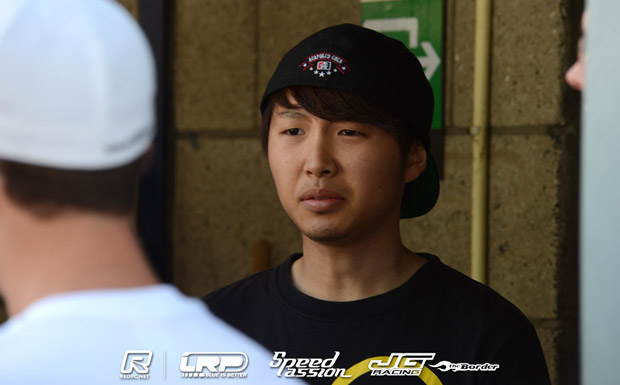 Fresh from securing a third consecutive 1:12 World Championship title earlier in the week, Naoto Matsukura set the third fastest lap time with the Yokomo driver like most of the front runners, trying two different cars in this mornings practice.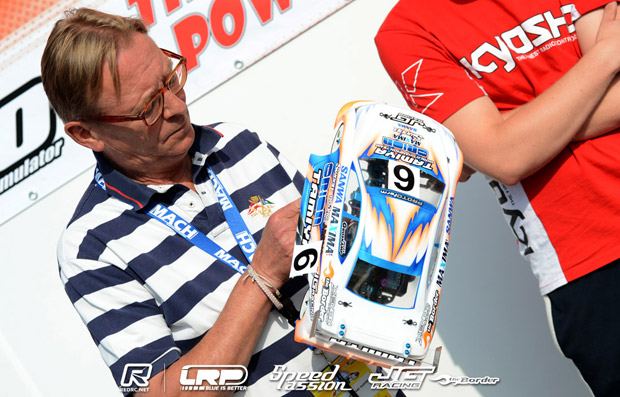 Discovering the sport of r/c racing at this track 20-years ago having grown up just down the road, Jilles Groskamp posted the fourth fastest time with his Orion powered Tamiya which unlike team-mate Rheinard features the standard 417 steering set-up.  The former European Champion says his focus is on a full run rather than single lap times and overall he is happy with his early pace.  Looking to improve his car for over the opening laps he said the real indication on pace will come when everyone is on used tyres.  With 2 sets of tyres for the 6 rounds of qualifying, of which three will decide the grid, he said having a good car on used tyres is going to be important.  Commenting on Volker's pace he said that in pre-event testing he ran 16.6 laps while the rest ran 16.7 and with traction a little lower now he has just found of way of making his car work for the conditions better than the rest of them.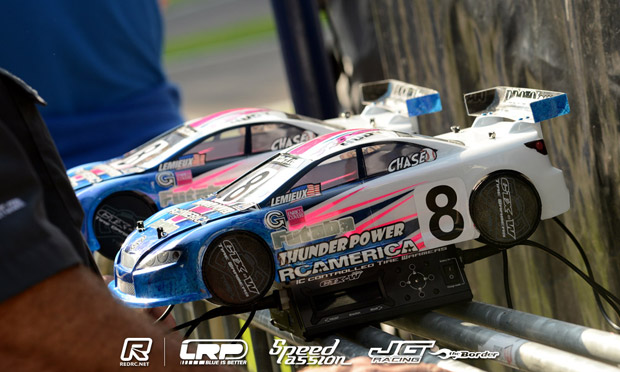 Warm-up Race winner Paul Lemieux posted the 9th fastest saying afterwards his Xray, which features a number of new parts, was 'not good but not bad'.  Not feeling comfortable with his driving he said the new chicane is causing him trouble as he is driving it like at the Warm-up when he needs to be driving a straighter line through it.  Summing up practice so far he said there is 'plenty of room for improvement'.
Drivers have one more round of free practice before the event moves into the more heavily controlled two rounds of 'Controlled Practice' with the first of the qualifiers bringing today's action to a late finish.
View complete live results here.
View our event gallery here.
---