April 12, 2011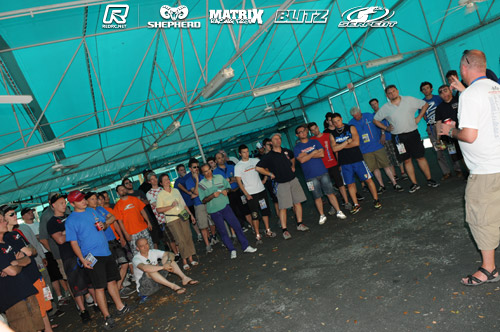 The opening round of qualifying for the 2011 IFMAR 1:8 Onroad World Championships has been cancelled as the issue of tyre additive flared up this morning in Miami.  The use of tyre additive at the 18th running of the championships has been the main talking point in the build up to the event here at Homestead RC Raceway and this morning two protests have brought the championships to a halt.
In yesterday's controlled practice IFMAR officials started to spray tyres with denatured alcohol in an attempt to cancel the effort of the additive but this led to problems such a reaction with the gluing on some tyres and a huge increase in tyre wear.  Some drivers reported tyre wear increasing from 2.5mm over the 10-minute run to 5.5mm after tyres were sprayed by IFMAR officials.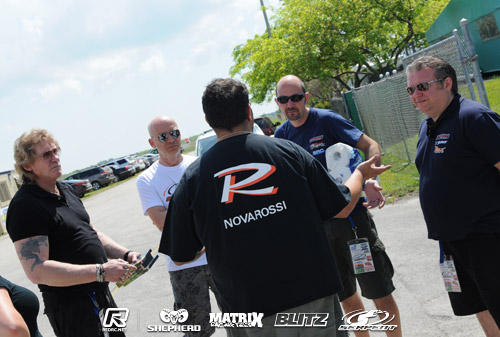 IFMAR would not comment on the matter other than saying they will issue a full statement shortly but speaking with some of the team managers the matter seems far from over with both German and Italian teams set to withdraw from the event if IFMAR do not come up with a better solution to the problem.  It has been proposed to IFMAR that drivers true brand new tyres in a controlled area but this idea has been rejected as the event is already understaffed.
As it stands currently drivers will be able to use tyre additive as their is no way of policing what many drivers say was in the first place a stupid rule. We have been told that there is an offer on the table from American driver Josh Cyrul to ship in enough tyre additive to make it available to all of the 127 competitors.
We will bring you an update once things become more clear but as it stands now drivers will get one round of qualifying this afternoon running from Group 1 through to 13.
---