May 28, 2017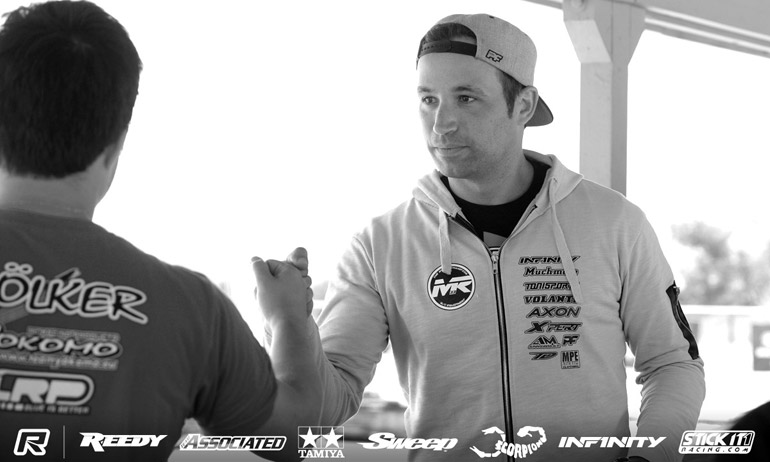 With just two rounds of racing to go at the Reedy Race of Champions in California, Marc Rheinard has moved closer to becoming champion of the legendary race with a victory in Round 10 of 12.  Starting from pole, the Infinity driver took an easy win ahead of Day 2 title challenger Viktor Wilck, and with 6-wins to his credit needs just one more good result to wrap up the 20th edition of the race.  While Volker would match Rheinard, also converting his TQ staring position to a win, the defending champion's 4th victory only strengthened his quest for the runners-up spot against Wilck rather than put any pressure on Rheinard going into the closing stages of the event.  A key figure in the organisation of the Reedy Race, this the 10th running of the event at the historic Tamiya Raceway, Rick Hohwart would win the third encounter of the round to become the 12th driver of the 24 invite drivers to post a win.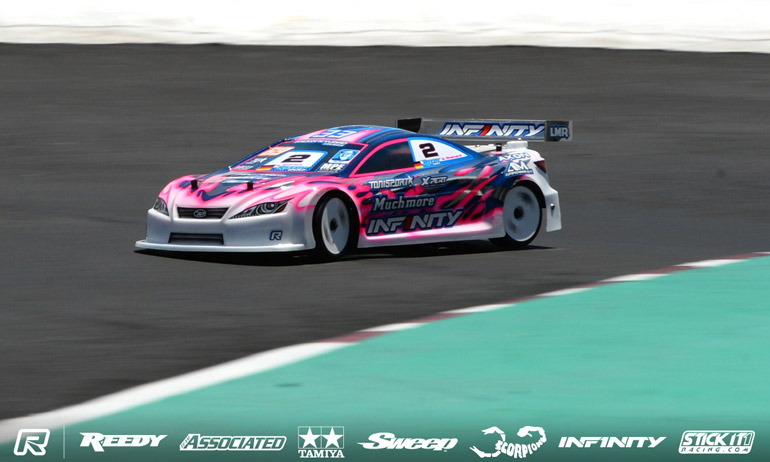 'I used the No.1 spot well', was Rheinard's reaction to his latest win.  Not yet ready to accept his 6th title is all but in the bag, he added, 'I will try to repeat it in the next one, I start again from pole'.  Summing up his Round 10 performance he said, 'I struggled a bit at the beginning, I didn't drive perfect lines.  When Akio rolled I was worried Viktor might come to the front but my car was good so it was easy to the end'.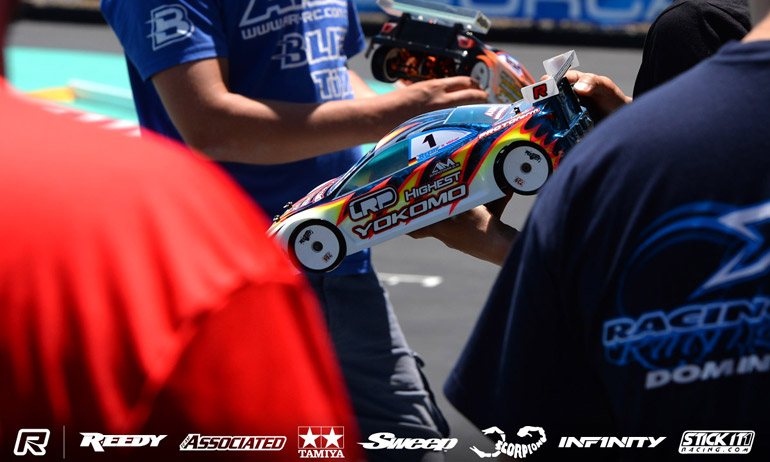 Giving a summary of his race, 3-time Reedy Champion Volker said, 'I started first and got a good start but lacked traction again so we need to change the set-up again'.  With Yokomo team-mate Christopher Krapp starting 2nd alongside him, he continued, 'Christopher wasn't attacking so it was one of the less stressful races of the event for me.  Unfortunately for Nicholas (Lee) he fell to the back in the same heat and lost his chance of fighting for the podium'.  Starting the final two races from 4th and 6th respectively, he said, 'I am not looking at Marc. I will try to make Top 2 finishes in the next two rounds and see what will come from that'.  Sitting one point behind Volker with whom he will battle it out for the runners up spot, Wilck said, 'Its just down to the last two races but you don't know whats going to happen, you could make a mistake or get caught up in a crash, so all can happen but we don't drive together (same heat) anymore'.  The Serpent driver will finish out the event with two 6th place starting spots.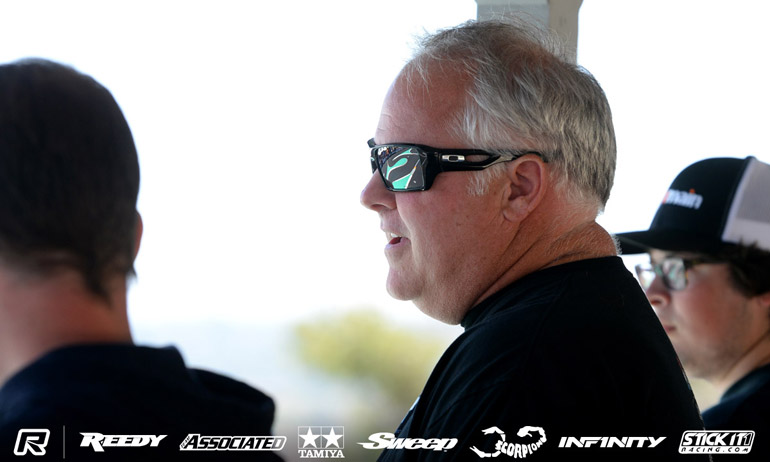 'Finally I got a win in' was how Hohwart reacted to his win.  The Reedy/Team Associated driver continued, 'I started at the front before but made some mistakes.  The cars & drivers are so close when your running 6th or 7th there is not much you can do if somebody makes a mistake but I would say the real issue has been my own mistakes'.  A former Offroad Reedy Race Champion, 'I don't come here looking to win, a Top 5 would be a dream result, a Top 10 is were I hope to be at.  We don't do the ETS so we don't get to race with these drivers so it great to test yourself against the very best drivers'.
View our event image gallery here.

---